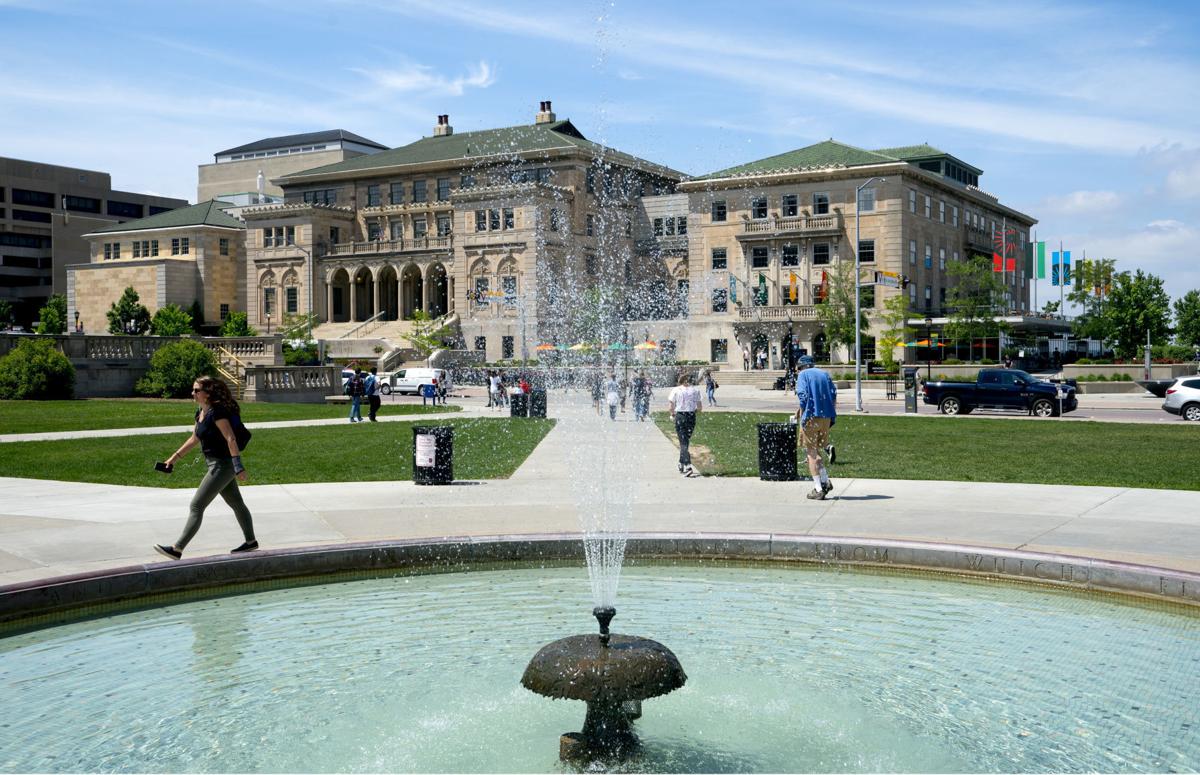 Instructional academic staff at the University of Wisconsin-Madison have long been concerned about job security and health insurance, but their uncertainties feel all the more urgent during the COVID-19 pandemic.
The United Faculty and Academic Staff union released a list of demands in May for an improved pandemic response. Among them is an extension of all fixed-term terminal appointments by at least one year, which would prevent the risk of staff losing health insurance or benefits during the pandemic.
Fixed-term terminal appointments, as outlined in Chapter 3 of UW-Madison's Academic Staff Policies & Procedures, are appointments for instructional academic staff for "a clearly limited period of two years or less with no anticipation of renewal." Such appointments "shall not be used repeatedly," according to the procedures — and should the university continue the employee's employment, it should do so with the job security provided by a renewable appointment.
But hundreds of academic staff at UW-Madison teach under fixed-term appointments renewed repeatedly, some for much longer than two years with no guarantee of continued employment. UFAS vice president Marcus Cederstrom said it has become a widespread problem in various departments — as of October, there were 309 and 395 people with such appointments in the College of Letters & Sciences and the School of Medicine and Public Health, according to UFAS.
"We see that as a violation of the policy set in place to protect academic staff," said Cedestrom, an instructor in Scandinavian Studies. "We're especially concerned right now, because people … are going to be losing their health insurance and be kicked off of that during a global pandemic. It's not okay."
Staff on fixed-term terminal appointments are at risk of losing health insurance between appointments. When an appointment ends, the university will offer the employee COBRA, according to a human resources email to staff. If they return to work with fewer than 30 days between appointments, the university will evaluate and determine reinstatement for benefits; if longer than 30 days, it will evaluate the new appointment for eligibility altogether.
While fixed-term terminal appointments are sometimes understandable due to unexpected enrollment numbers or instructor shortages, they can continue for years, even decades. At that point, Cederstrom said, "it's pretty clear that the department in question knows what their enrollment is going to be, and they're taking advantage of workers."
Ray, a math instructor identified by a pseudonym, has taught at UW-Madison for decades on an appointment-to-appointment basis without guarantee of permanent employment. Though he is able to work this summer, he does not know whether he will be teaching in the fall and has in the past relied on BadgerCare while unemployed by the university.
"It's systemic harassment," Ray said. "(The university) uses them like Kleenex and throws them away."
Especially with the changing modalities of education during the pandemic, Ray said he has "all the experience of online teaching that they are completely ignoring." He has applied for open positions within the math department during his time at UW-Madison, only to be rejected and continue teaching on fixed-term terminal appointments.
UFAS president Alyssa Franze experiences the same precarity in the English department and said the union has seen no action from the university for years on the subject. Franze said the pandemic should be an opportunity for the university to "be thinking in the opposite direction, for how to make things more equitable and sustainable moving forward."
Beyond job security, the UFAS statement also demands canceled fees for graduate students, a rent freeze for on-campus housing and improved support for people of color and international students. Cederstrom added that though the COVID-19 furloughs, a graduated policy based on income, were "not as bad as it could have been," university response has felt far from ideal.
"We're celebrating scraps at this point," Cederstrom said. "It's better than it could have been, but it's sure not good that the first place administration goes when there's a budget shortfall is to ask the very people who do all the work at the university to bear that burden."
Be the first to know
Get local news delivered to your inbox!