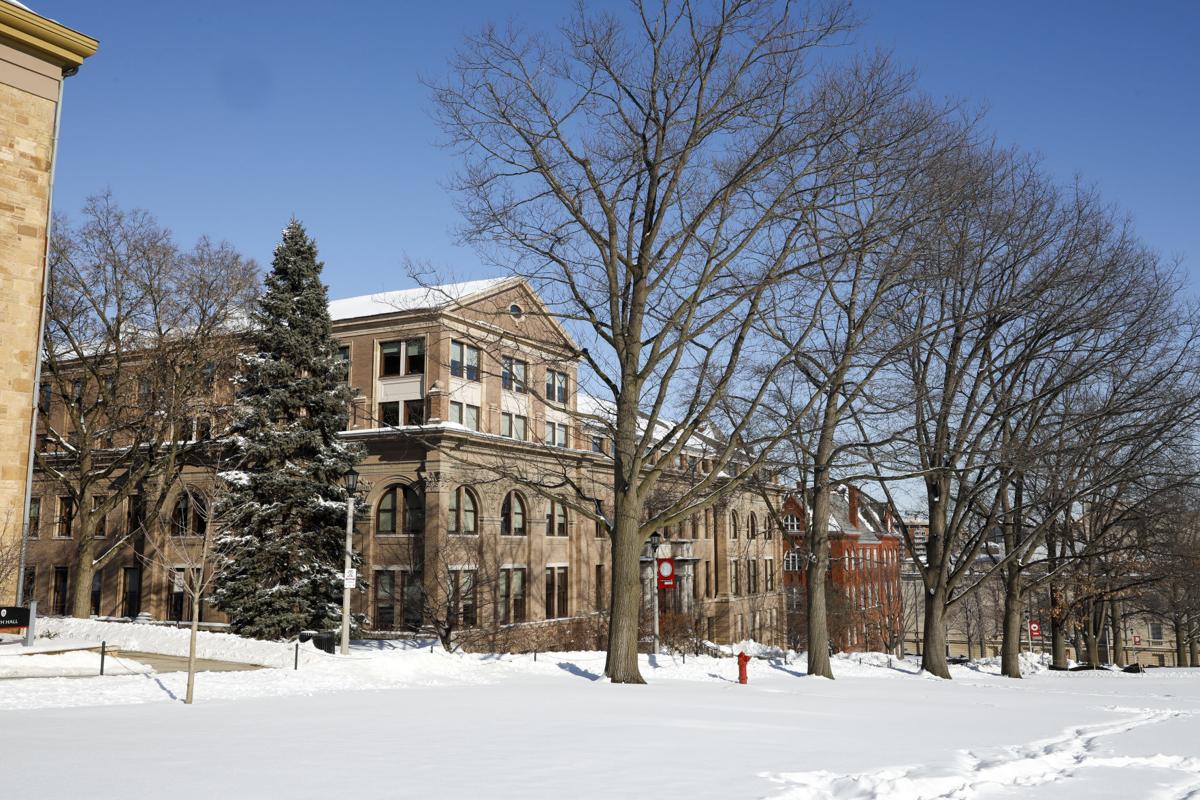 The University of Wisconsin-Madison maintained its ranking of fourth in the country among graduate education programs, according to the U.S. News and World Report 2022 rankings released Tuesday. The UW law school ranking improved, while medical, business and engineering rankings dropped.
U.S. News annually ranks over 2,000 graduate programs in business, education, engineering, law, medicine and nursing. Methodologies include surveys of academic experts and professionals who work with recent graduates, as well as statistical indicators of academic "inputs" (admissions test scores) and "outputs" (graduates' achievements linked to degrees).
The resulting score determines a program's rank.
"Trying to decide where to go to grad school can be overwhelming under normal circumstances, let alone during a pandemic," said Anita Narayan, managing editor of Education at U.S. News, in a news release. "Along with our articles featuring expert advice on the admissions process, the Best Graduate Schools rankings provide helpful data to make that search more manageable for prospective students." 
UW-Madison's education score jumped from 89 last year to 95. The top three schools were Harvard University, the University of Pennsylvania and the University of California-Los Angeles, with scores of 100, 100 and 97, respectively.
Dean Diana Hess said the number of ranked specialty programs within the School of Education is a "great strength of ours." UW-Madison ranked second in secondary teacher education, behind Michigan State University, and among the top ten in all of its other specialty programs.
"We are excited and honored to again be recognized as one of the leading schools of education in the United States," Hess said. "Seeing so many of our departments and graduate programs being so highly regarded is a recognition of our many talented and committed faculty, staff, students and alumni who make our School of Education such a special place."
UW-Madison also ranked 29th among law programs, up from 38th last year. It dropped in both rank and score in engineering, medicine and business (full-time MBA).
The Law School is "pleased with this recognition, but our ranking is not our mission," dean Dan Tokaji said in a news release. Administrators highlighted the school's focus on a law-in-action approach to legal education that prioritizes social concerns.
"Equally important – although more difficult to measure – is the inclusiveness and resilience of the Wisconsin Law community, which is poised to emerge from this difficult period stronger than ever," Tokaji said.
In addition to the six core programs, U.S. News added rankings for new programs such as political science, English, history, economics, sociology, public health and library and information sciences. UW-Madison ranked seventh in sociology and 11th in both history and library and information studies.
"This recognition is a testament to our outstanding faculty and staff who continue to build upon our rich history of graduate education and research in a wide range of disciplines," said William Karpus, dean of UW–Madison's Graduate School, in an email. "We are proud of our students' commitment to deepen their knowledge as well as their accomplishments that benefit the citizens of our state, country and world."