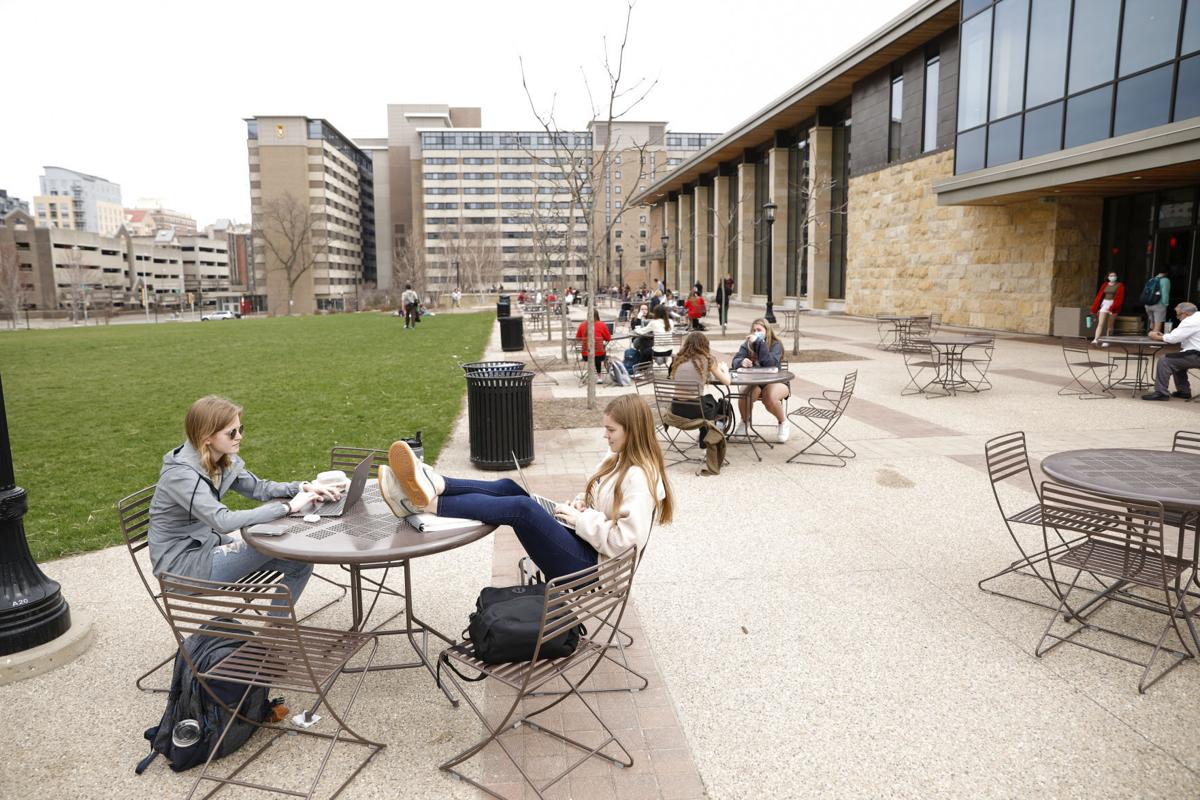 The University of Wisconsin-Madison will implement a more flexible grading policy this semester and retroactively adjust transcripts from throughout the COVID-19 pandemic, administrators announced Monday.
Last spring, the university implemented a SD/UD grading option, which allowed students to convert any letter grade to a Satisfactory-Disruption or Unsatisfactory-Disruption grade on their transcripts. The policy, which was a direct response to the pandemic, is different from the pass/fail option that students can opt into for a course early in any semester.
The pandemic academic policy task force recommended by a majority vote that the university again adopt the SD/UD option this spring, although it was not available in the fall. The task force was headed by Zumbrunnen, vice provost for teaching and learning, and included students, faculty, staff and a representative from the Office of the Registrar.
All six professors on the elected University Committee agreed with the recommendation Monday, citing the importance of supporting students' mental health.
"It's the cumulative effect of the pandemic," Provost John Karl Scholz said. "Not having a spring break, 15 consecutive weeks of classes and exams and various pressures students navigate — this is a challenging semester for mental health. This proposed policy may significantly relieve anxiety."
However, Scholz also worried that the decision may set a precedent to continue changing grading policy in future semesters, especially given students already have procedures available to seek flexibility. He also expressed concern that students may not consult sufficiently with advisors or make decisions in their "longer-term best interest," saying SD/UD grading may adversely affect their future academic or professional endeavors.
UW-Madison advisors generally oppose the recommendation for the same reason. Advisors may not always be able to provide the most reliable information about the "endless" ways SD/UD transcripts can affect job prospects or graduate and professional school applications, said Wren Singer, associate vice provost in advising and career services.
"We won't be able to know all of the ways in which a student selecting this grade conversion could impact their future," Singer said. "In spring 2020, just about every school in the country did something like this, so people on the receiving end were more flexible."
The majority of Big Ten peer schools have implemented similar grading changes this semester, Scholz added.
The task force also unanimously recommended changing the meaning of UD to avoid the potentially negative "connotations about student performance and student success" that come with the term "unsatisfactory," Scholz said. Though the acronym is already finalized on students' transcripts, it will now mean "university disruption," not "unsatisfactory disruption," on public-facing documents.
Finally, it recommended by a majority vote that transcripts include a notation indicating that the past four semesters — spring, summer and fall 2020 and spring 2021 — occurred during a "global public health emergency," Scholz said.
The University Committee approved the changes, which Chancellor Rebecca Blank announced to faculty at the Faculty Senate meeting later on Monday.