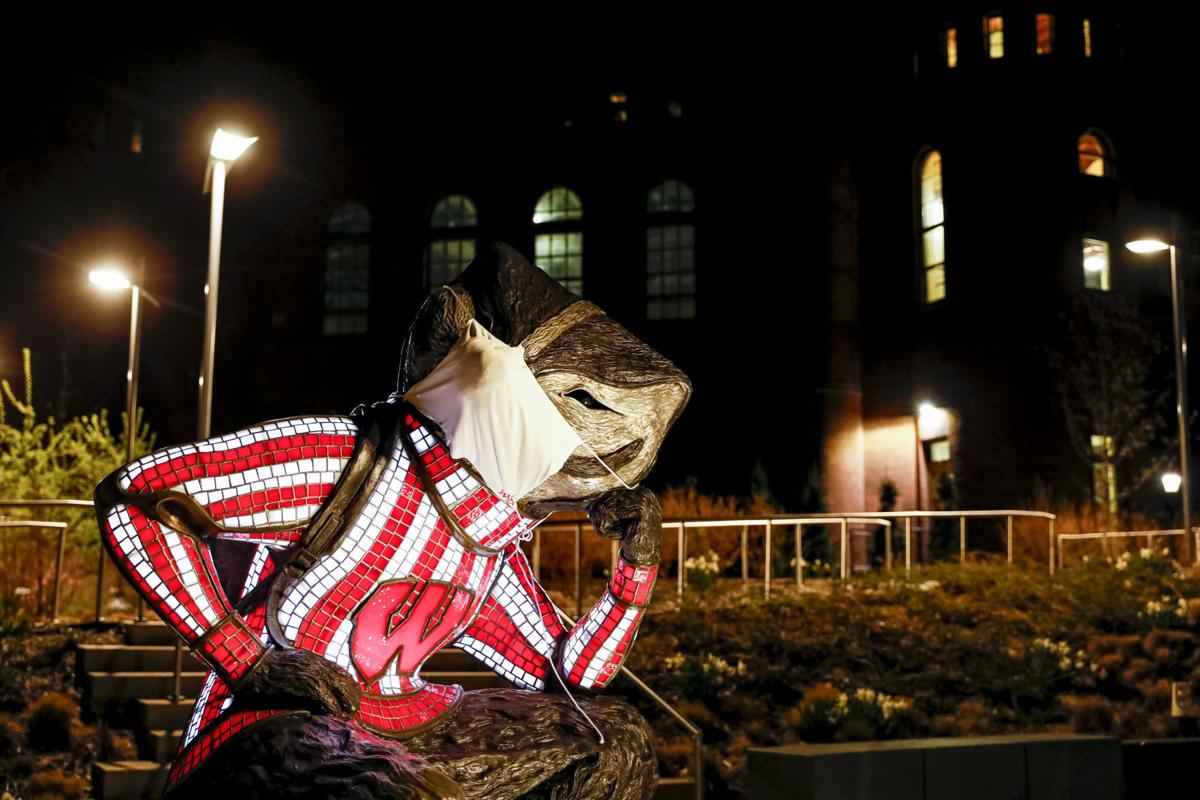 Though the fall semester is behind them, University of Wisconsin-Madison students plan to continue advocating for both retroactive and future grading accommodations as part of a new academic policy task force.
After implementing a pass/fail grading policy last spring, UW-Madison administrators chose not to extend the change into fall, saying peer schools were doing the same and that it could hurt students applying to graduate school or for jobs. In recent weeks, they said it is now too late to adjust grading for the fall, but remain open to changes for the spring. Associated Students of Madison remain committed to addressing concerns for students who may still need accommodations.
Student representatives met last week with Provost Karl Scholz, who announced at a University Committee meeting Monday a 12-member task force to address spring 2021 pandemic academic policy, including grading, tuition and withdrawal deadlines. The task force will be headed by John Zumbrunnen, vice provost for teaching and learning, and include one representative from the Office of the Registrar, three students, three academic staff or instructors and three faculty members.
The task force will be expected to produce preliminary recommendations by mid-February, Scholz said. ASM chair Matthew Mitnick said at the meeting that students are "totally on board" and added that the task force should ideally have tangible governing power in passing legislation.
Chancellor Rebecca Blank opposed a pass/fail grading policy last week, saying it can be harmful on students' transcripts. She also said undergraduate students' grades generally trended upward last semester, compared to fall 2019.
"All we care about is the small group of students who are not in that upwards trend who have been facing circumstances that are very unique," Mitnick responded. "We recognize not everyone has equitable resources in this virtual world."
Discussions about pass/fail have dragged on for months, but some disagreements are attributable simply to gaps in communication between the university and students. Administrators have said in recent weeks, for instance, that students have always had the opportunity to opt for flexible grading policies with permission from an advisor, but many say they have never been informed of these processes.
Mitnick said he has heard from about 70 students experiencing trouble reaching their advisors or not being directed to the proper resources. Kristyn Masters, a biomedical engineering professor and UC member, expressed concern that requiring students to speak to an advisor in the first place creates a "needless obstacle to accessibility."
"There's no question there have been multiple communications failures throughout this," said Eric Sandgren, a pathological sciences professor and UC member who will serve on the task force. "Communication is never perfect, but it needs to be made way better."
Administrators and students agreed that communication should happen sooner and more effectively for the spring. Amol Goyal, ASM's shared governance chair, added that "we still believe it isn't impossible" to also look into accommodations for the fall semester.
"The university, with its resources, could have done this if it wanted to," said Kaitlin Kons, a student. "Something the data can't show is what people are going to give up in their personal life and mental health to obtain these grades, and we don't want to put that pressure on students … It's hard, but if they wanted to get it done, it could get done. We've been asking for months."
ASM and faculty both plan to discuss the matter at a Student Council meeting on Jan. 26 and Faculty Senate on Feb. 1, respectively.