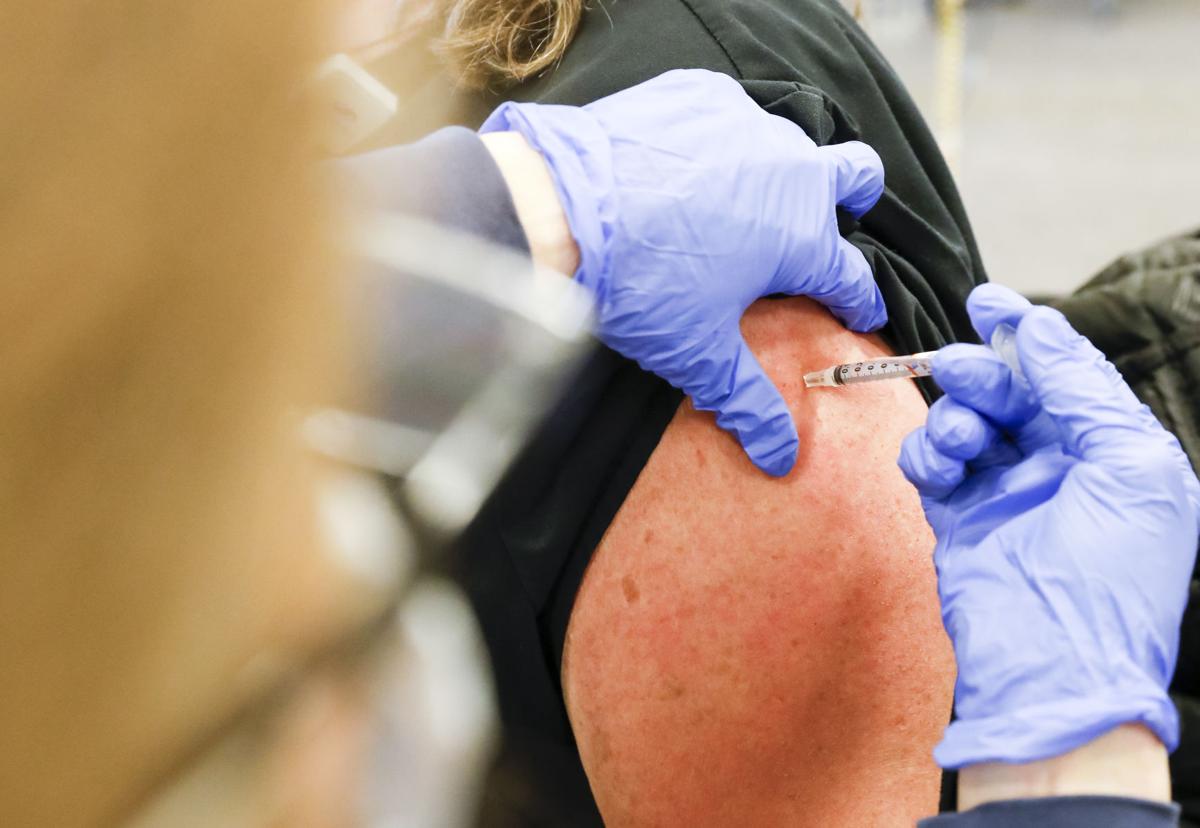 Over 200 University of Wisconsin nursing and pharmacy students have volunteered to help administer COVID-19 vaccines at statewide mobile clinics in local high-need areas.
The Department of Health Services and the National Guard launched a mobile vaccination plan Jan. 19 in partnership with the UW System and has begun offering support to eight sites. Wisconsin currently has 1,682 registered vaccination sites, 1,129 of which are actively vaccinating, but the mobile clinics will provide temporary services to health providers in rural areas or that require additional services. 
Third- and fourth-year pharmacy students are legally permitted to administer vaccines with a pharmacist's supervision after they have completed a required COVID-19-specific training, while first- and second-year students will assist with greeting patients and keeping records. Pharmacy professor Mary Hayney said the initiative will not only allow volunteers to relieve some of the burden on the healthcare system, but to expose themselves firsthand to real-life settings.
"The students are going to gain so much really good healthcare experience, but also public health experience, and that is an important aspect of pharmacy education," Hayney said. "It's something they'll be able to draw on for the next emergency — whether it's another infectious disease or a natural disaster or something similar, where the healthcare system is taxed — they'll know how to contribute."
Over 200 pharmacy students have signed up to volunteer. Though students usually take the school's required immunization course later in their second year, Hayney made the course available earlier in anticipation of a potential emergency order that may legally make first- and second-year students eligible to administer vaccines. The current cohort will finish the course in March.
As of Tuesday, Wisconsin has administered over 543,000 doses of the vaccine to people in the highest-priority group, which initially included frontline healthcare personnel, residents in skilled nursing and long-term care facilities, police and fire personnel and correctional staff. Last week, the state added people over 65 to the priority group, straining vaccinators' supply of available doses.
"UW nursing and pharmacy students can provide critical help Wisconsinites get vaccinated," said UW System President Tommy Thompson said in a news release Jan. 15. "We are pleased to offer this tuition credit and appreciate the partnership with Gov. Tony Evers as we once again demonstrate the Wisconsin Idea at work – where there's a problem facing Wisconsin, UW System is part of the solution."
Volunteers will hopefully alleviate a hectic workflow at local pharmacies and hospitals, said third-year pharmacy student Maggie Hoernke. She has helped coordinate and administer vaccines, primarily for the flu, since before the pandemic, as co-chair of the Wisconsin Society of Pharmacy Students' Operation Immunization initiative.
"Anyone who's been in a community pharmacy can attest to how busy it can be. A lot of the time dealing with staffing issues, workflow things, day-to-day tasks can take away from the patient," Hoernke said. "Without volunteers and extra hands on deck, it's really difficult, so that's where we come in." 
The UW-Madison School of Nursing will also participate, but was unable to provide a number on how many students will participate. Students who volunteer over 16 hours will earn $500 in tuition credit.
The next group of eligible people to receive the vaccine in Wisconsin will include about 600,000 people in education and child care, non-frontline healthcare personnel and some public-facing essential workers, such as grocery store and public transportation employees. 
Hoernke added that volunteering has offered valuable experience interacting with patients in a professional setting. One common issue she encountered was vaccine skepticism, which was difficult for her to address as a first-year student, she said. About 40% of Americans say they are opposed to or undecided on taking the vaccine.
"Now, it's getting to the root of what they're concerned about and having that open conversion about their concerns," Hoernke said. "It's not our job to force anyone to get a vaccine. It's our job to help them make an informed decision."