A group of researchers from the University of Wisconsin-Madison are analyzing data to better understand the challenges faced by Latinx and Hmong immigrant parents in Dane County school districts.
"We wanted to focus on two ethno-linguistic groups that even though they have pretty distinct backgrounds and histories and experiences, within the educational system here in Madison, they have a lot of similarities," said Taucia Gonzalez, an assistant professor in the Rehabilitation Psychology and Special Education department.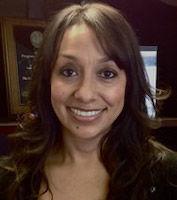 Gonzalez collaborated with Yang Sao Xiong, a professor in the Asian American Studies and Social Work departments, as well as Mariana Pacheco, an associate professor in the School of Education's Curriculum and Instruction Department.
The project, "Building Equitable Inclusion of Immigrant Parents in Public Schools" conducted focus groups and one-on-one interviews with a total of 80 Latinx and Hmong parents and youth from a variety of areas in Dane County, including Madison, Sun Prairie, Fitchburg and McFarland.
The project was partly funded by the School of Education's Grand Challenges Engage initiative in 2017, which awarded a total of $200,000 to eight finalists that year.
Outreach was done through local community organizations, and data collection began in 2018 and stretched into 2019. While the researchers are still analyzing their data, they've already presented at the American Educational Research Association conference and hope to be able to submit a paper for publication in early 2020.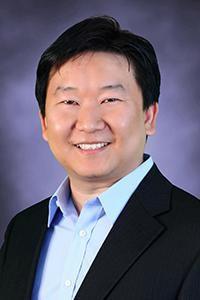 "Not only the parents, but the parents and youth were seeking to be actively involved in their schools," Gonzalez said, adding that "a lot of (parents') attempts to create change to pursue equity for their children were faced with barriers or silence."
Gonzalez emphasized that schools often would listen to parents' and youth's concerns, but wouldn't take action in response to issues that families brought up despite the active steps taken to be more involved.
Gonzalez emphasized that Hmong and Latinx students often pick up on exclusionary practices in their schools.
"They recognize there's a lot of exclusion," Gonzalez said. "They knew that there were good schools and bad schools and that if you didn't live in an area with good schools that it was really difficult to get in. They knew they needed AP classes, and despite telling us the many ways in which they have tried to be part of those classes there were so many barriers for them to participate in those classes."
For many immigrant families, finding one key individual in a school could make a significant difference in navigating the school system, according to the researchers.
"For the Latinx parents for example, some of them described having a teacher or bilingual resource specialist, someone at the elementary level that even when they weren't with their children anymore, they would still go back to that key person for help," Gonzalez said. "Having one key figure that knows how to connect to the parents really made a difference for many of them."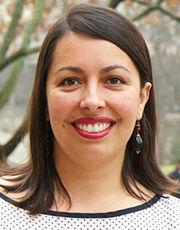 Xiong emphasized that contrary to some narratives about immigrant families, parents and students are taking active steps to be more involved in their education and voice their concerns, but that some structural barriers still exist, such as knowing how to access the School Board and be able to influence its decisions.
"They understood that the School Board had a lot of political power, but they did not feel connected to bodies like the School Board," Xiong said. "There was a real disconnect between Hmong parents and bodies like the School Board, and there was a larger disconnect between Hmong parents and schools in general."
The researchers noted that these findings have been longstanding issues for marginalized communities for decades. But there's hope that their research will prompt schools and districts to take more concrete actions to help families feel more included in their schools.
"We're highlighting a larger issue here of the community feeling this is a longstanding issue of marginalization, not being heard and not having much inclusion in the public institutions that serve them so there's a lot to be done," Xiong said. "If academics, reporters, policymakers and people in the community work together, somehow to create spaces for these communities, it would be a start."