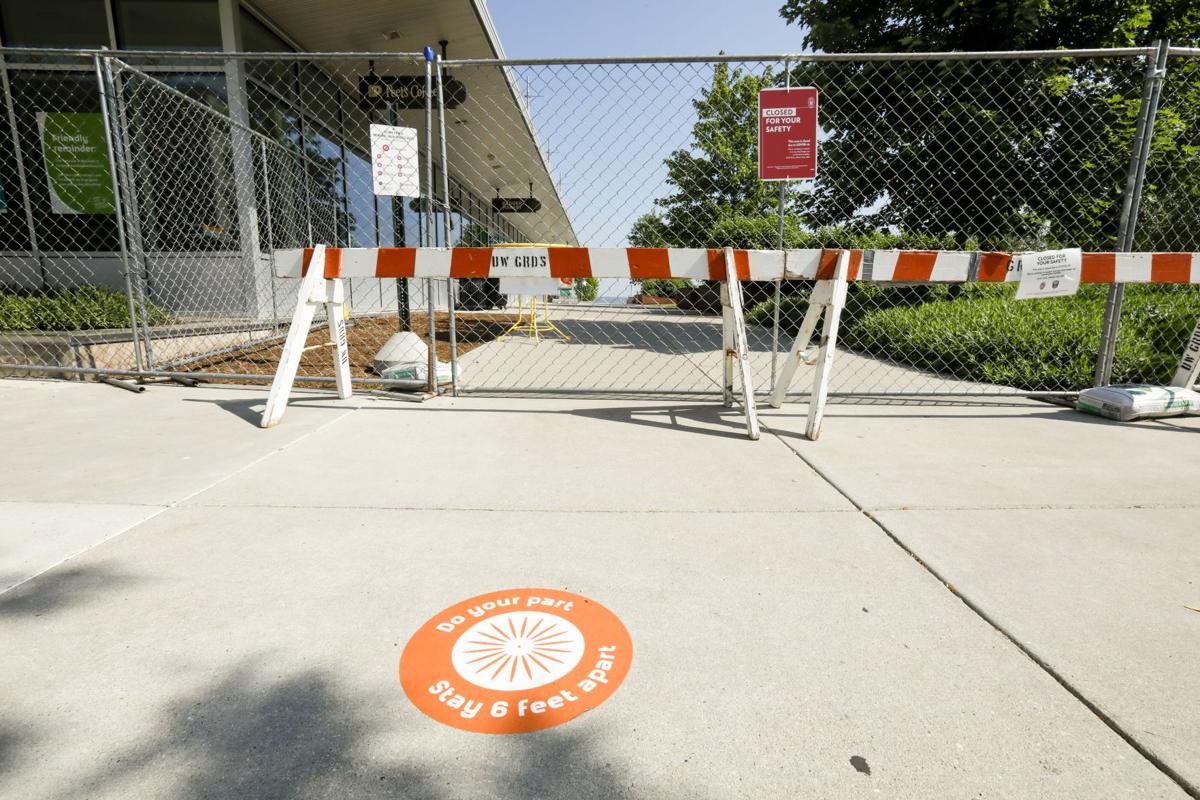 Though the University of Wisconsin-Madison is welcoming students back to campus for the fall semester, most of their activities outside the classroom will continue to look much like they have since March: online and from the safety of their own computers.
Student organizations are encouraged, whenever possible, to hold online or virtual events to minimize density on campus, according to COVID-19 policies released earlier this month. If they are to gather in person, they are limited to 10 or fewer people indoors and 25 or fewer outdoors, under guidelines set forth by the university, Public Health Madison & Dane County and the Centers for Disease Control and Prevention.  
Mark Kueppers, assistant dean and director of the Center for Leadership and Involvement, added that UW-Madison is readjusting how it provides funding and resources to student groups "based on current reality," such as webcam rentals for virtual programming or access to protective equipment for in-person events.
"What we are seeing is the innovation and the resilience of our student organization leaders in terms of how they maintain that community," Kueppers said. "Certainly there are things to navigate. We're also seeing this as an opportunity to provide new support to student organizations and having them step forward in new and unique ways to connect with one another and make sure the Wisconsin spirit is still alive and well."
Kueppers said that all registered student organizations are held accountable through a code of conduct regardless of whether events are held on or off campus grounds. Any student groups that are not officially registered with the university must receive prior approval before holding gatherings or events.
"People would run into their friends at these live events, they'd be able to talk before shows, talk to the artists. We are suddenly without any of that," said Snedegar, a junior. "We're trying to figure out how to recreate and change a little bit the culture people know and love with real-life shows into an online format."
In May, WUD Music began hosting live concerts on its Instagram page but quickly encountered obstacles, such as a time-zone mixup. Through trial and error, the organization has decided to instead offer at least one pre-recorded virtual show per week, in addition to regular "empty set shows," where artists will perform without crowds at the Union to be played for an online audience.
The Memorial Union will only be open to faculty, students and staff beginning Sept. 2 on a first-come, first-served basis from 7 to 11 a.m. and reservation basis from 11 a.m. to 8 p.m. Instead of their usual function as events and gathering spaces, Union director Mark Guthier said the Memorial Union and Union South buildings will primarily help serve students with academic needs, from study spaces to classes.
WUD Music, like many organizations, plans to hold internal meetings virtually for the time being. The College Democrats have continued biweekly Zoom meetings throughout the summer, focusing primarily on "weekends of action," as students recruit volunteers for voter registration and phone banking efforts throughout the election season.
"We recognize meeting in person and going door to door aren't options right now, so we've been hitting the phones hard," said Allyson Fergot, the press secretary. "While these aren't ideal conditions, we've been making the most of it. Personally, I've really enjoyed the Zoom aspect of our weekends of action, because it allows volunteers to help one another if they are unsure about something during a call or share funny quarantine stories."
And for those who may need to collaborate physically, students are taking precautions to stay safe. At The Badger Herald, which functions independently from the university, editors will still require masks and place limits on how many people can be in the newsroom at any given time.
Students have frequently stressed that individual behavior, not university policy, will be key in maintaining health and safety on campus. Harrison Freuck, the editor-in-chief, said specifics are still "really iffy," ultimately dependent on how many students are willing to work in person. After moving online immediately in mid-March, The Herald will resume print production in the fall.
Fergot, a sophomore, said she appreciates the university's guidance against gathering with more than 10 people. She added that she looks forward to guidance about an organization fair, which she said was beneficial for her as a freshman to learn about different organizations and integrate into campus.
The virtual fair will take place Sept. 9 and 10, where students can search for organizations by name or type, said Kueppers. He added that more than 500 organizations have already registered with the university, which is on track with previous years, which have about 1,000 to 1,100 registrations.
"One indicator of ongoing activity is the fact that we still have such a strong push for organizations to get registered, which demonstrates to us that there's still an appetite to have this important part of the university experience be applicable to students in this environment," Kueppers said.