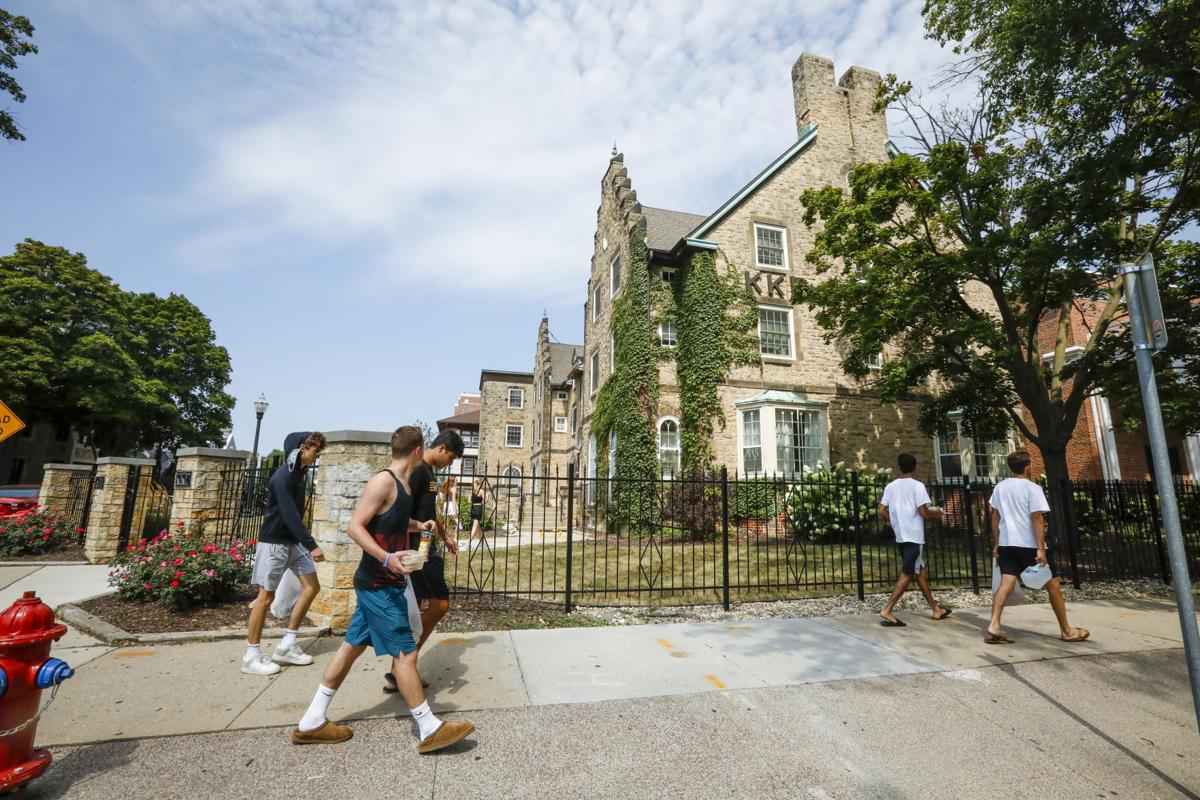 As registered student organizations, fraternities and sororities are required to follow the COVID-19 guidelines announced Aug. 14. Though all student organizations are encouraged to hold virtual events whenever possible, they are limited to 10 or fewer people indoors and 25 or fewer outdoors if gathering in person, in accordance with university, local and national health guidance.
Last week, student leaders agreed to supplement these policies with a ban on alcohol at social events.
"I really appreciate their willingness to enforce those rules, and I hope that is emblematic of other groups on campus," Chancellor Rebecca Blank said at a University Committee meeting Monday.
Fraternity and sorority housing is private housing, no different from an off-campus apartment or home. While the university does not own these properties, Union director Mark Guthier said it has worked closely with Greek life — which has been linked to hundreds of COVID-19 cases nationwide — to ensure programming remains consistent with campus and public health guidance.
Guthier said in an email that individual chapters are responsible for determining housing plans and expectations, but the university has worked with each to offer guidance on their reopening plans.
"Fraternities and sororities will face escalating consequences if they violate university guidelines," Guthier said. "Those consequences include removing organization privileges, suspension of the organization and removing the organization from campus affiliation."
The university is able to hold student organizations and individual students accountable for policies that happen off campus grounds, said director for sorority and fraternity life Maggie Hayes in an email. Chapters may face sanctions, including suspension and termination, and members can also face disciplinary action, including suspension and expulsion.
Unlike students living in residence halls, those living off-campus are not required to be tested for COVID-19 upon arriving to UW-Madison or regularly throughout the semester. Still, Guthier said the university encourages them to get tested for free through University Health Services.
Blank added Monday that the university has helped Greek chapter houses identify their own quarantine and isolation spaces, which are being paid for by the chapters. Similarly, students living in residence halls who test positive or have been in contact with a positive case can choose to quarantine or isolate in designated university buildings.
Be the first to know
Get local news delivered to your inbox!