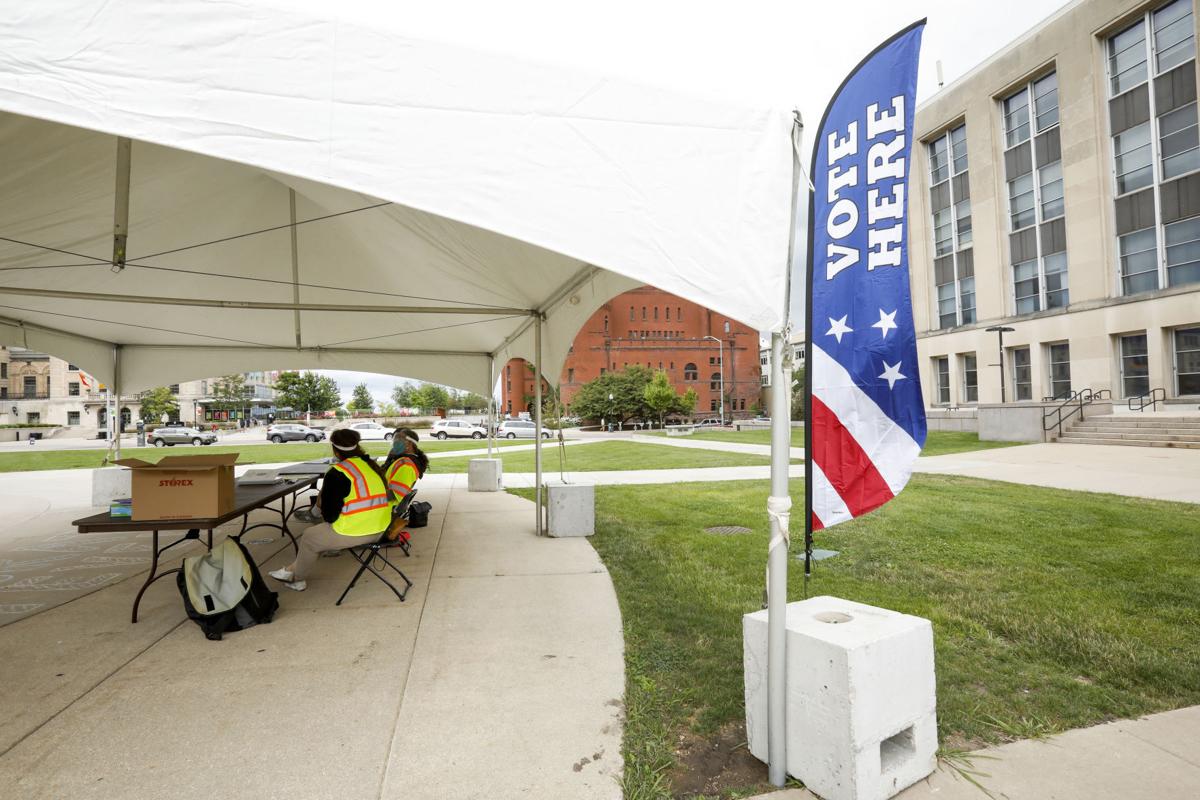 Faculty at the University of Wisconsin-Madison may vote next month to codify excused absences for students who choose to work at the polls on election days.
The issue dates back to 1970, when an ad hoc committee urged faculty members to make accommodations for "students who choose to miss class in order to participate in the election process," according to legislation that went before the Faculty Senate on Monday. Students who plan to work as election officials would be required to inform instructors at least two weeks in advance in order to not receive a grade deduction, a policy that should also be included in course syllabi.
The legislation encourages faculty to attempt to keep election days "free of major assignments," but they can schedule make-up work before or after the regularly scheduled requirements. Instructors should also be flexible with tardies or absences for students who encountered waiting lines at the polls on election days.
Faculty will vote on the resolution at the next Faculty Senate meeting on May 3.
Provost Karl Scholz said last month that canceling classes altogether could constrain over 6% of total instruction time for certain classes and further squeeze the academic calendar.
"I very much appreciate the sentiment, and I think students working polls is particularly important in this pandemic election, because poll working frankly would be more dangerous for retirees or other, older poll workers," Scholz said. "But I'm hoping the pandemic will be past. I really worry about restrictions on the academic enterprise."
However, faculty did support a general need for greater flexibility, treating civic engagement as similar to students' observance of religious holidays. The policy would only apply to students who work as poll workers, not on behalf of a specific candidate or campaign. 
Sociology professor Chad Alan Goldberg said he already provides such accommodations for students in his classes and spoke in favor of codifying them.
"I think this would be very good for us to grant this request (to ASM)," Goldberg said. "It encourages students to participate in the electoral process, which is important. It also encourages us to do that in a non-partisan way."