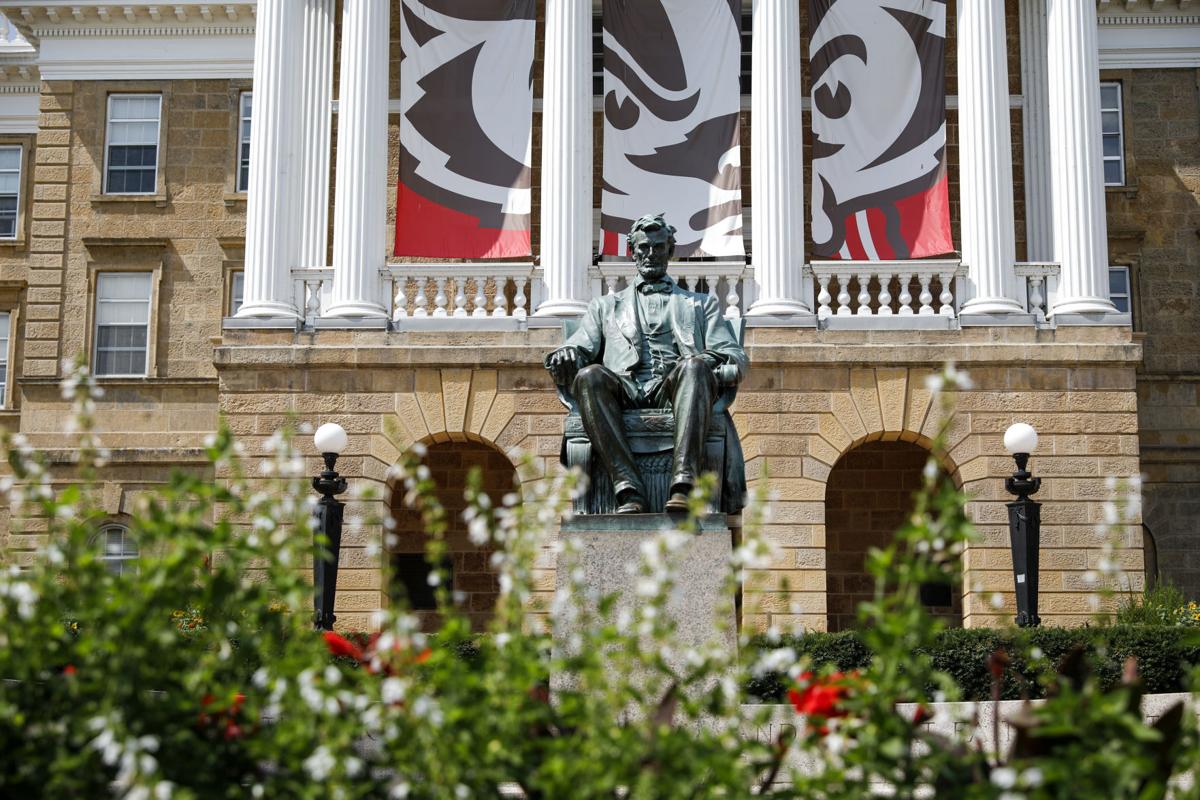 As students leave campus for Thanksgiving break, the University of Wisconsin-Madison is encouraging them to stay at their permanent residences through the remainder of the semester and winter break.
The regularly scheduled Thanksgiving break begins next week, from Nov. 26 through Nov. 29, after which all coursework and final exams will shift online. The university is asking students to stay home through the extended winter break and not return to campus until spring semester, which will be a hybrid of in-person and online instruction beginning Jan. 25.
"UW–Madison students should strongly consider whether they need to be in Madison after the Thanksgiving recess," according to the university's holiday guidance. "For those who choose to travel, we ask that you do not return until spring semester. For those who need to stay in Madison until the end of fall term, we ask that you do not travel for the Thanksgiving recess."
Students who do return after Thanksgiving are encouraged to self-quarantine and minimize all interactions. Those in residence halls will be required to receive two tests upon return, and the university is recommending that off-campus students do the same — a first test three-to-five days after return and a second 10-12 days after.
Survey results of on-campus students found that about 60% — or over 3,200 students — plan to leave for Thanksgiving break and not return. About 28% plan to return, while 9% will stay through break.
Positive rates on campus have increased since the middle of the semester, when the university successfully maintained a rate of below or around 1%. Though they are not nearly as high as they were in September, the number of positive tests has crept higher since the end of October, with a current seven-day average of 3.8%.
"That's not good news, but again, if you look at what's happening outside the football team's outbreak, this seems to be quite dispersed," Chancellor Rebecca Blank said at a University Committee meeting Monday. Blank added that the university is conducting surge testing in "a few dorms" that have shown higher than average increases.
The university is gearing up for ten times its current testing capacity in the spring, and it will increase mandatory testing for on-campus students and employees to twice a week. The university may also implement additional measures in the spring, such as having students arrive on campus earlier, so that they can quarantine and start all classes online for a temporary period.
Lori Reesor, vice chancellor for student affairs, said administrators are trying to provide increased support for students as they return home, much like they did when classes first went online in March. She encouraged professors to continue being flexible and supportive with students.
"I think they're worried about going home for finals and trying to do any kind of academic work under (the) living conditions," Reesor said. "Everyday we're balancing that tug-of-war between protecting our students from the virus and trying to support their mental health."
Be the first to know
Get local news delivered to your inbox!