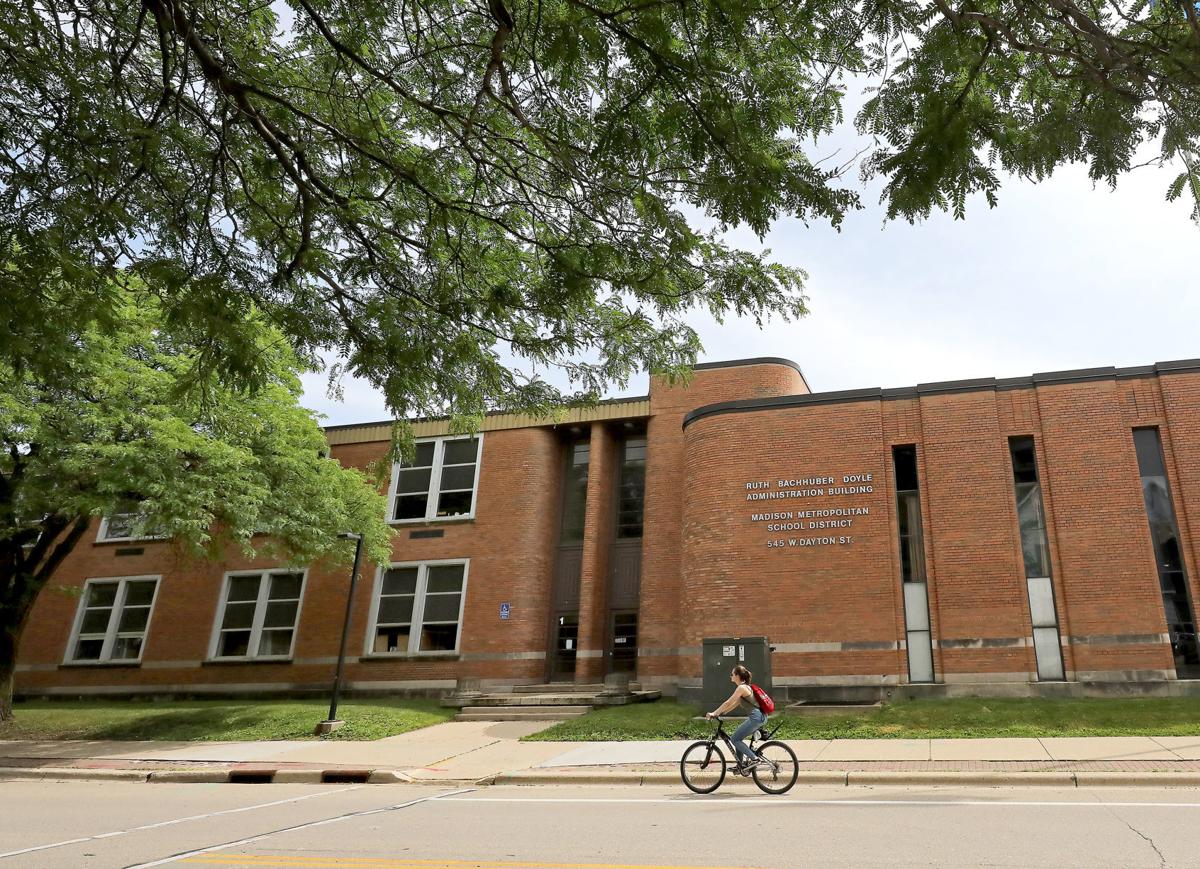 The Madison School District has named three finalists in its search for a new superintendent and all are from outside of Wisconsin.
All three candidates are also people of color, which would make whoever is hired the first MMSD superintendent of color at least "in recent memory," spokesman Tim LeMonds confirmed.
MMSD announced the group Thursday, the week after the School Board held two closed sessions with semifinalist interviews on the agenda. Thirty-one applied for the position left open when Jennifer Cheatham announced she was leaving for a position at Harvard earlier this year.
Matthew Gutierrez, the superintendent of the Seguin Independent School District in Seguin, Texas. He is a former interim and deputy superintendent in the Little Elm Independent School District and received his Ph.D. in educational leadership from Texas Tech, according to the district's announcement.
Marguerite Vanden Wyngaard, an assistant professor of educational leadership at the College of St. Rose in Albany, New York. She previously was the superintendent in the City School District of Albany and earned a Ph.D. in curriculum and instruction from Kent State University.
George Eric Thomas, deputy superintendent and chief turnaround officer for the Georgia State Board of Education. He previously was an administrator with the University of Virginia and in Cincinnati Public Schools, earning his Ph.D. in educational leadership from Concordia University.
"During this process, the Board was very fortunate to have an incredibly diverse and impressive pool of candidates participate, making this a very difficult decision," School Board president Gloria Reyes said in a news release. "With a focus on how candidates aligned with the Leadership Profile, the Board was able to select three phenomenal finalists, all with deep roots in education and instruction, and today we are excited to introduce them to our community."
The candidates will each visit Madison next month for a tour of the district and finish their day here with a public meeting from 6-7:30 p.m. The board is expected to make a hire in February, with the new leader starting on or before July 1.
A survey designed by consultant BWP and Associates this fall helped develop a "leadership profile" desired in the next superintendent based on community responses.
Top qualities reflected in the survey included someone who has experience with diverse populations, understands MMSD's commitment to high levels of academic achievement for all students and is a visionary team builder. Respondents also indicated personal qualities like confidence, dedication, sincerity, honesty, organization and a background as an educator were important.
The district had hoped to announce the finalists on Monday of this week, but delayed the announcement at the last minute. MMSD spokesman Tim LeMonds wrote in an email Monday it was to give more time for reviewing candidates, though he clarified there would not be a board meeting.
"Due to MMSD being fortunate enough to have an extremely strong pool of highly qualified candidates, the MMSD board faces a very difficult decision on what candidates to move forward to the next stage in the process," LeMonds wrote. "As a result, the board decided it was in their best interest to add additional time for candidate review, and has set a new decision deadline for this Thursday, after the holiday break."
LeMonds said the candidates' full resumes would be shared by the board prior to the public meetings in January. None of the candidates answered phones at their offices Thursday afternoon.
Gutierrez began in Seguin in 2017. District voters approved a $64.7 million bond measure there this spring with 66.23% voting in favor. The referendum will fund facility upgrades, according to The Seguin Gazette.
Seguin ISD had an enrollment of nearly 7,500 students in the 2017-18 school year, 71% of whom were Hispanic, according to data from the Texas Tribune. He was previously an assistant superintendent in the Plano Independent School District, which had 54,000 students, for one year.
Wyngaard resigned from Albany in 2016, according to news reports, after starting there in 2012. An article from the Albany Times Union cites a resignation letter that "suggested a lack of unity and trust between herself and the school board."
"They had reached an impasse, she wrote, and the time had come for her to step aside," the article states. "School board president Kenny Bruce chalked it up to philosophical differences, and declined to elaborate."
Her introductory biography at St. Rose indicates she has music education degrees and spent 14 years in public school classrooms.
News articles from earlier this year show Thomas was a finalist for superintendent positions in Rochester and Canton City Schools. He is also among 51 applicants for the superintendent position in Hillsborough County Schools, according to a report from the Tampa Bay Times earlier this month.
He previously worked from 2004-12 in Cincinnati Public Schools, a district of 35,000 students, as a chief innovation officer, principal coach and principal. He also worked as a teacher in Cincinnati from 1994-98.
Share your opinion on this topic by sending a letter to the editor to tctvoice@madison.com. Include your full name, hometown and phone number. Your name and town will be published. The phone number is for verification purposes only. Please keep your letter to 250 words or less.