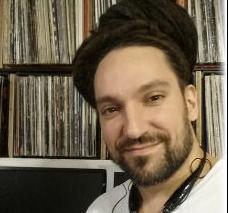 A controversial class offered at the University of Wisconsin-Madison this spring promised readings on issues of race by noted writers of the past and present. But an evaluation of those course materials wasn't apparent as Republican legislative leaders this week threatened funding to the university over its content.
"If you support higher tuition or increasing (tax-based funding) to the UW System, then you also need to explain to the hardworking families of this state why their money is being wasted to advance the politically correct agenda of liberal administrators and staff," state Sen. Steve Nass, R-Whitewater, vice chair of the Committee on Universities and Technical Colleges, wrote Republican colleagues. He urged them to use their control over the 2017-2019 budget, the writing of which begins in January, to "reform" the university.
The African Studies class, "The Problem of Whiteness," draws on a number of well-respected texts, as UW officials pointed out in a statement Tuesday defending it from criticism by Nass and Rep. David Murphy, R-Greenville, chair of the Assembly Committee on Colleges and Universities.
"We believe this course, which is one of thousands offered at our university, will benefit students who are interested in developing a deeper understanding of race issues," campus officials said. "The course is a challenge and response to racism of all kinds."
The course instructor, assistant professor Damon Sajnani, referred questions to official spokespersons, "due to the preponderance of white supremacist backlash against myself and the UW community at the moment."
Responding to a rash of bias incidents last year, and criticism of campus climate by minority students, UW-Madison officials have required cultural competency training of all students new to campus and are working to open a center for black students. 
Included in the Problem of Whiteness reading list are:
A 1920 essay denouncing white supremacy by noted sociologist and NAACP co-founder W.E.B. DuBois
"Between the World and Me," the 2015 National Book Award -winning judgment against the racist underpinnings of the American Dream by Ta-Nehisi Coates
Contemporary white anti-racist Tim Wise's book on race, crime and the politics of fear
Also on the reading list is an essay by Sajnani on the white Seattle NAACP president Rachel Dolezal, who was discovered to be white and passing for black. The essay was published last year in a magazine published by a Harvard University research center on African-American culture.
In it, Sajnani writes: "The fact that race is a social construct does not mean that anyone gets to pick whatever race they want to be. It means, among other things… understanding race requires interrogations, not of individuals and their characteristics, but the social forces that create race in accordance with the dominant cultural, political, and economic structures of society."
Sajnani's online description of African Cultural Studies 405 challenges prospective students to consider what being white means: "After all, since white supremacy was created by white people, is it not white folks who have the greatest responsibility to eradicate it? … We will come together with our socially ascribed identities of Black, white, mixed and other and, with the problem properly in its place we will ask ourselves and our allies, what are we going to do with it?"
His latest attack on UW garnered national attention, with a piece in The Atlantic criticizing Nass for hypocrisy in accusing others of "political correctness."
"He has spent decades identifying campus speech that offends his sensibilities and threatening to cut its funding unless administrators force closer adherence to his notion of what is politically correct," wrote Conor Friedersdorf. "Would he take pleasure, one wonders, if liberal faculty members parroted beliefs that he finds sensible rather than what they really believe?"
Friedersdorf detailed Nass' forays against the UW over:
"No quality university can succeed if politicians insist on micromanaging campus life, especially if they focus on whatever grates most on their ideological sensibilities rather than matters of relatively greater consequence to tens of thousands of students," Friedersdorf concluded.
Murphy echoed Nass' funding threats, but also focused on Sajnani, calling him "a self-described "international radical" professor whose views are a slap in the face to the taxpayers who are expected to pay for this garbage."
Murphy circulated copies of Sajnani's tweets, one of which ascribed Ku Klux Klan views to voters who elected Donald Trump as president and another that mused over whether shooting police officers as a response to policy violence would "go viral."
"I don't understand how a University that preaches political correctness can stand by a professor who openly condones violence against law enforcement and compares white voters to the KKK," said Murphy.
Sajnani's tweets brought a statement of disapproval from UW-Madison Provost Sarah Mangelsdorf.
The university "supports the First Amendment rights of its students, faculty and staff, including their use of social media tools to express their views on race, politics or other topics, in their capacity as a private citizen," Mangelsdorf said. "However, the celebration or incitement of violence is not consistent with our values. To that end, I repeat the call for our community members to elevate their level of discourse and engage in civil and respectful discussion that promotes greater understanding and respect for all."
Share your opinion on this topic by sending a letter to the editor to tctvoice@madison.com. Include your full name, hometown and phone number. Your name and town will be published. The phone number is for verification purposes only. Please keep your letter to 250 words or less.
Be the first to know
Get local news delivered to your inbox!