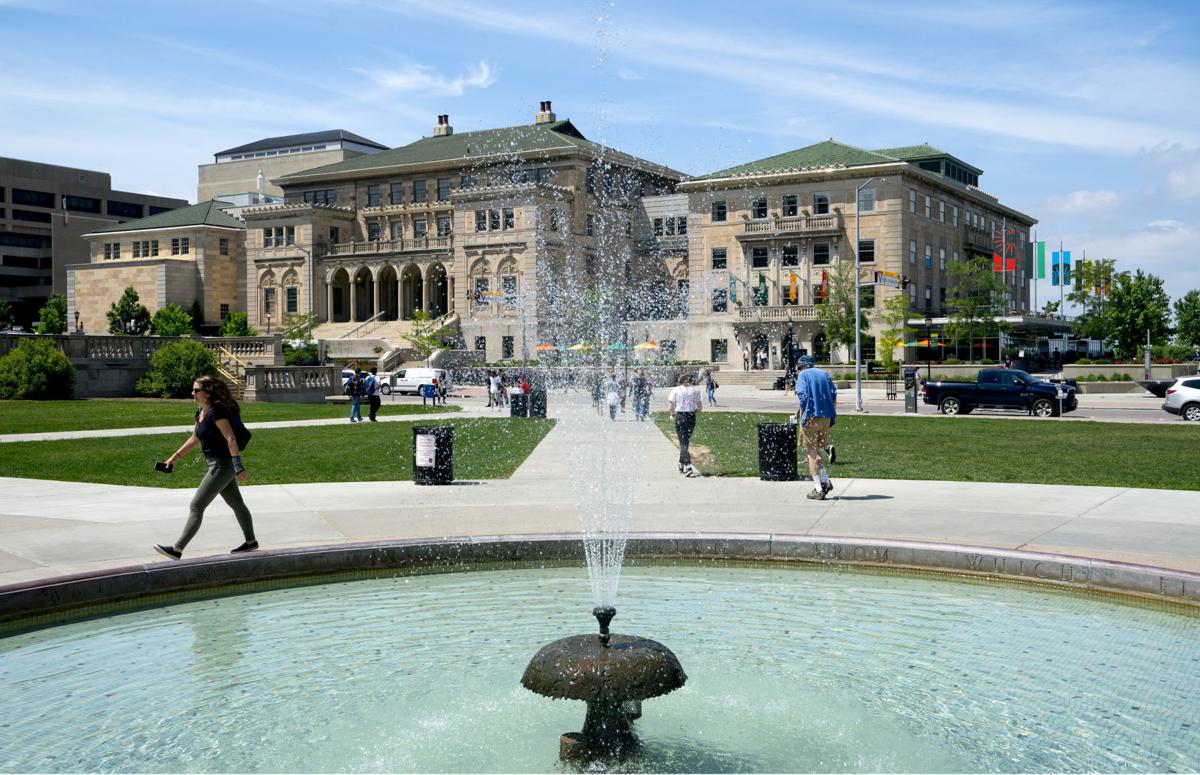 Under a newly extended Title and Total Compensation timeline, staff at the University of Wisconsin-Madison will hear updates regarding potential changes to job descriptions and pay ranges at a series of forums beginning Tuesday.
In December, the university announced that employees' updated job titles and position descriptions will now be effective July 1, delaying an anticipated spring implementation. The new timeline will help "ensure accuracy and proper engagement with employees," chief human resources officer Mark Walters said in an email in January.
"We really needed to revisit our timeline and look at making some adjustments to make sure that we connect all the pieces and make sure we have the accuracy we need," Walters said at an academic staff assembly meeting Monday.
UW-Madison began the $900,000 study in 2017 with the UW System and Mercer, a human resources consulting group, to create a new job framework. Its goals are to implement a more consistent job structure, shorter job descriptions and market-competitive salary ranges and benefits packages.
With the goal of reducing about half of its 1,600 job titles, the university first published the new Standard Job Description Library in November. By April 30, employees are expected to discuss with managers which title and description in the library best fits their work. These conversations are not yet to include salary or benefits changes, though the project will not result in layoffs or pay reductions.
Director of employee services Diane Blaskowski added Monday that the project is about 65% through its quality assurance process — ensuring consistent mapping across campus, identifying gaps or inaccuracies and standardizing job summaries — and hopes to finalize changes to the library in February.
Staff have expressed concerns about consulting the job description library before seeing salary ranges. For instance, some said they are worried about ending up at the upper end of a position's pay range with limited flexibility for raises. Diane Farsetta, a senior outreach specialist at the Center for Aging Research and education, said it also raises the possibility of managers pressuring employees to keep costs lower. 
"One of the recurring questions has been … how do we advocate for ourselves?" said Farsetta, co-chair of the United Faculty and Academic Staff union's job security working group. "How do we have something to go on other than the goodwill of our supervisors and HR?"
Walters said in an email that focusing on position responsibilities is best practice to ensure that employees determine accurate title placements without "the possible influence of salary ranges." Blaskowski also said at a November forum that the pay ranges will be flexible enough to allow room for pay raises.
Employees can appeal their new job titles and descriptions through a formal process.
Kate Diamond, another co-chair of the UFAS working group and outreach specialist in the School of Education, described the TTC project as a confusing and "top-down process." Though she understands the project's goals, she said the university is overlooking more serious concerns that are her and the union's priority: pay equity and job security.
Diamond said the union remains "acutely aware" of former Gov. Scott Walker's signature Act 10 legislation, which effectively ended collectively bargaining for public employees in 2011.
"If this were a response to that, that would be something," Diamond said. "As is, the process has been so filled with corporatized buzzwords that it's very difficult for me as an employee to feel certain of the meaning or impact that it will have on me."
Walters said that job security is out of TTC's scope and that employees can bring related concerns to their supervisors, HR representatives or shared governance representatives.
"Regarding pay equity, the new market-informed title and pay structure builds the needed foundation to conduct more specific equity assessments," Walters added.
One lecturer who has spent decades in fixed-term employment — a contract renewed each semester — said staff has heard nothing from managers regarding the required TTC discussion. While they have no idea whether TTC will open up opportunities for secure employment, they remain concerned with more immediate priorities: They still do not know this semester's salary, nor their employment for coming semesters.
Another staff member, who said workers have received "virtually zero" communication about the project, also looked back to Act 10 and UFAS' loss of union status and collective bargaining rights in 2011.
"Any work that goes into one of these conversations, you're going in as an individual, whereas in the past, we went in as a group," they said. "If there was gonna be a change in title or compensation, that was a matter of negotiation. Now, I'm on my own."
As of November, the university's attendance for forums beginning in 2018 was over 5,700. Walters said there have been about 30,000 campus engagements, including survey participation and training events, and that the university will continue to engage employees in coming months.
Diamond and Farsetta said they look forward to hearing more information at the forums, which offer them the best opportunity to hear directly from other staff members. February forums will take place beginning Tuesday through February 26, including late-night, online and bilingual sessions.
Be the first to know
Get local news delivered to your inbox!