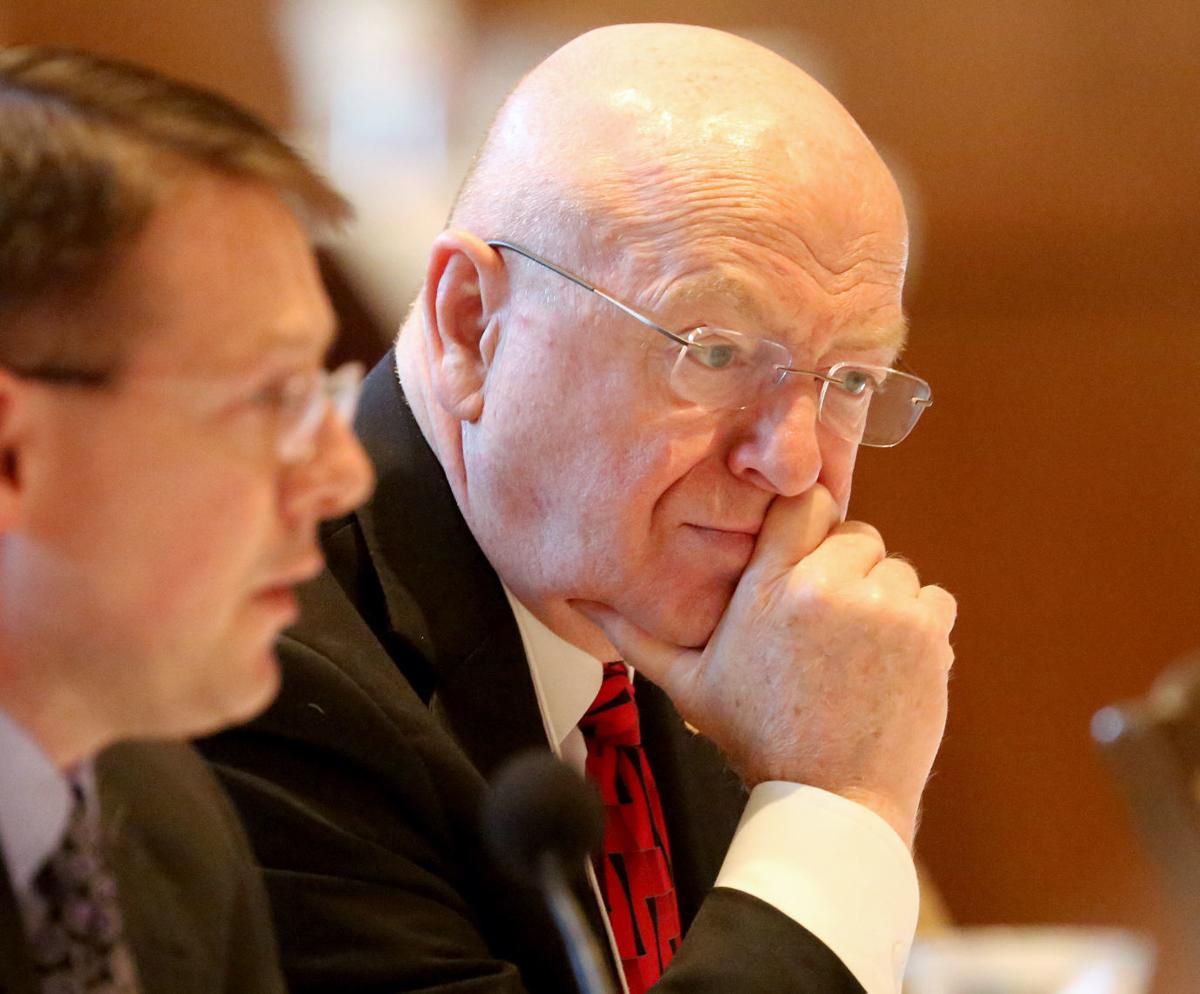 In one of three virtual System-wide listening sessions, campus representatives questioned the University of Wisconsin System's commitment to shared governance in a recent COVID-19 blueprint, advocating for greater input from faculty, staff and students in its pandemic response.
System President Ray Cross characterized his "Blueprint for the University of Wisconsin System Beyond COVID-19," first published online in early May, at the session on May 19 as the "recommendations of an exiting president," referencing the fact that he has announced plans to retire once a successor is found.
The blueprint's three main goals are to refine individual universities' mission statements, to consolidate administrative functions and to create a unified online education model.
Though Cross specifically linked its immediacy to the financial challenges posed by the pandemic, the blueprint largely reemphasizes pre-existing and broader priorities. COVID-19 has cost the System roughly $100 million through the spring semester, and Cross said at the listening session that he expects further losses and lower enrollment in the fall.
"I'm not sure that everybody understands the depth and breadth of the financial situation that we're facing," Cross said. "We understand the state's financial situation is in peril as well, so this is not a direct response to COVID-19. This is not a short-term solution."
UW-Madison professor Eric Sandgren participated in the session covering Madison, Milwaukee, Parkside and Whitewater. Though the proposal does not raise any new initiatives, he highlighted a sentence from the blueprint's executive summary: "To address the significant costs of the COVID-19 pandemic, the University of Wisconsin System must play a more direct role in operations at the campus level to more rapidly achieve systemwide efficiencies."
Sandgren told the Cap Times that, by holding the listening sessions, the System is enabling bad-decision making without input from "the people who are doing the work in the trenches."
"Its obvious real agenda is to bypass shared governance," Sandgren said in the listening session. "Pretending otherwise is an insult to the intelligence of everyone in the state. To use the appropriate analogy, the emperor has no clothes, so let's stop pretending otherwise."
Cross responded that many of the concepts presented are ones that still need to be fleshed out. He added that there is "no effort or intent on our part" to ignore input, instead saying that shared governance feedback is fundamental.
Regent Tracy Klein echoed Cross' statement and asked for feedback from participants on tangible paths to improvement.
"We want to hear from faculty and administrative staff. It's important to us," Klein said. "We have been moving incrementally to ... more consistency and cooperation across the System, but it's been more incremental and not as organized or fast-paced as it could be."
Other participants also questioned how reprioritizing or consolidating programs might hurt individual schools. In the blueprint, Cross writes that universities cannot "continue to be 'all things to all people'" and calls for an expedited process of reallocating resources, discontinuing some programs and increasing collaboration between campuses.
UW-Whitewater professor James Hartwick emphasized the importance of keeping programs like his school's teacher education program, which allows students to pursue high-quality studies close to home.
Further, Balaji Sankaranarayanan, another UW-Whitewater professor, referred to online programs as "part of our brand identity." By creating a unified online delivery model, as outlined in the blueprint, individual campuses may lose incentive to develop new programs and see lower enrollment, he said.
"Bureaucrats at the central office are not necessarily the right people for determining which programs should thrive and which programs are duplicative," Hartwick said. "It's deeply problematic because of the implication on students, that they're going to have to travel much farther from home."
Another critique was that the blueprint's second goal, consolidating administrative functions, may complicate, rather than streamline, operations. The document primarily recommends assessing and consolidating information technology services to save costs and reduce the risk of errors.
Rob Cramer, UW System's vice president for administration, said one application may be reducing a wide range of software used during the employee hiring process to a single tool.
"We've made a remarkably complicated system across our campuses," Cramer said. "Some of that is helpful; some of it frankly creates some barriers for what can be more efficient. Where is complexity useful? Where is it becoming a barrier as we move forward?"
While remaining committed to shared governance, Cross also cited current System policies, which still require that the president recommend to the Regents any program changes for their approval. Under statute, each school is granted the "widest degree of autonomy possible under Board authority and approval," and Cross said he hopes to respect that autonomy while asking urgent, big-picture questions.
"How can we work together to share programs?" Cross said. "Under these circumstances, is the Board willing to sacrifice two or three campuses to achieve that (autonomy)? I don't think so." 
He also addressed logistical inquiries, such as a timeline for campuses to evaluate and prioritize their programs by January and to submit revised mission statements to the board by March. The initial deadlines were "way too aggressive," he said, and the System is readjusting the time frame.
Participants' concerns echoed broader feedback from across the System. In a memo to Cross and the Regents, UW-Madison's University Committee — an elected group of faculty representatives, of which Sandgren is a member — called for a more inclusive and "robust consultative process" to address pandemic recovery.
"The initial draft includes recommendations for UW System restructuring in the guise of pandemic response that go far beyond what should be done in haste to respond to the current crisis," the memo said.
And at UW-Whitewater, members of the Faculty Senate Executive Committee started a petition calling for autonomous university-level decisions, shared governance consultation and full System transparency. Over 3,200 people have signed the petition.
Sandgren suggested that the System work with contact managers at each campus who can serve as shared governance representatives, which Klein and Cross supported. System staff also said it plans to create a council of student representatives moving forward.
Following the session, Sandgren said he appreciated Regents' willingness to listen and characterized their comments as a complete reversal of the initial document. However, he added that they have "made comments like this before" without follow-through, citing a historic lack of trust and the makeup of its current presidential search committee.
"The positive way to say this is that (the blueprint) is a restatement of best practices, of ways to make certain that you are properly organized," Sandgren said. "The more cynical perspective would be that it's just an excuse to take decisions out of the hands of the people who work."
Be the first to know
Get local news delivered to your inbox!