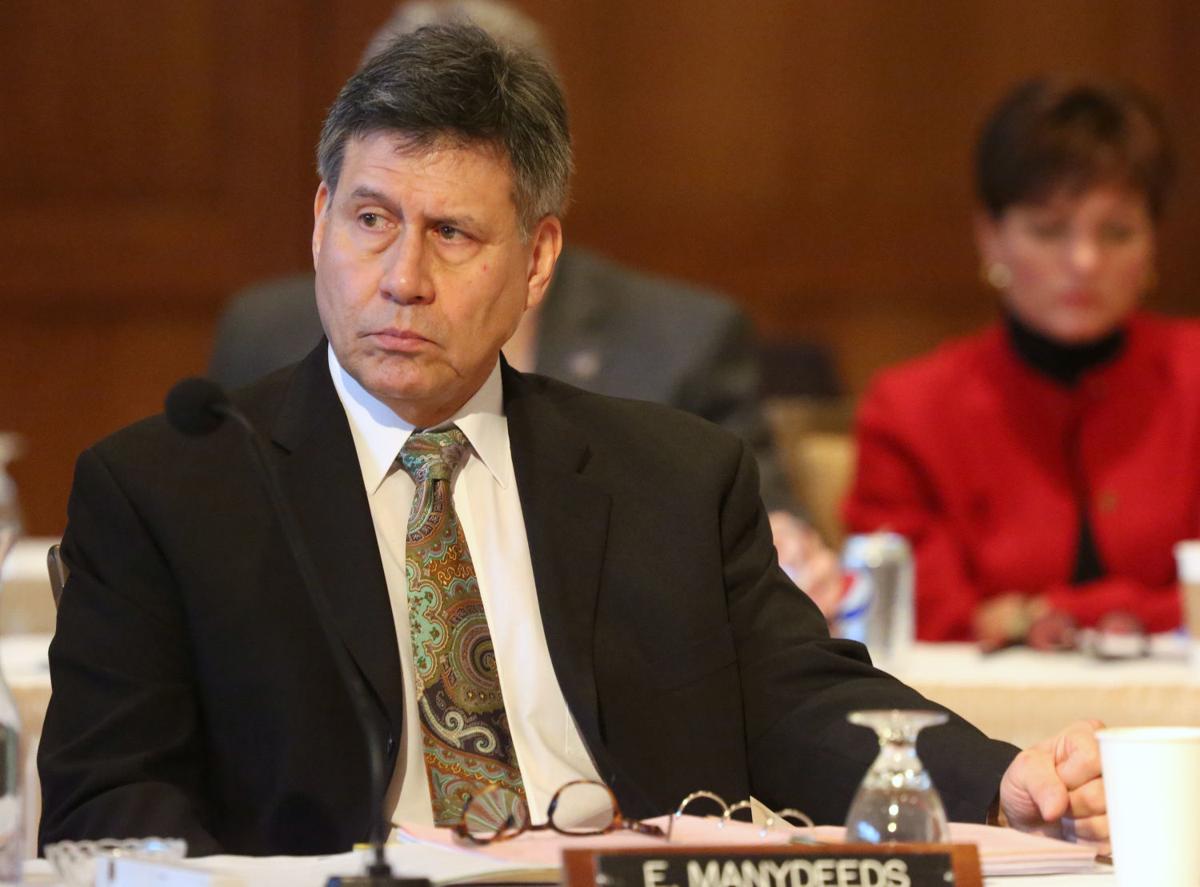 The University of Wisconsin Board of Regents voted Friday in favor of amending administrative policy to require punishments for students who disrupt others' speech.
The scope statement for modifications to Chapter UWS 17, "Student Nonacademic Disciplinary Procedures," would penalize students who have "materially and substantially disrupted the free expression of others." More specifically, it requires schools to conduct formal investigations and disciplinary hearings after a student twice disrupts someone's speech. Two violations result in at least one semester of suspension and a third in expulsion.
Regent Ed Manydeeds spoke against the amendment at Friday's Board of Regents meeting, held at the University of Wisconsin-Superior. As an attorney who has vowed to uphold the Constitution, he said, "it's a very hard road to go down" to punish young people for saying things they have the right to say. Manydeeds was one of Gov. Tony Evers' first appointees to the board in April.
"I'm going to vote against this knowing that it's probably going to continue, but would really like us to consider … what it is that we're trying to do and whether or not we, as citizens, should be doing this," Manydeeds said. "I will tell you, as an attorney, I don't think we should be doing this."
He added that he wished more students had been present at school for the opportunity to voice their opinions at a public hearing held by the board in August. Only nine people spoke at the hearing, all of whom opposed the amendment.
Manydeeds was the only regent to speak on the motion, for or against.
The current policy gives schools the option to investigate student behavior and administer punishments, but does not require it. Since its approval by the regents in October 2017, it has come under intense scrutiny for being too arbitrary and a "solution in search of a problem." Some, including Evers, have expressed concern that disciplining students for expressing dissent would further chill, not encourage, free speech.
University of Wisconsin-Madison math professor Jordan Ellenberg was among 38 individuals and organizations who sent written feedback to the regents regarding the proposed change.
"Administrators have much more power to shut down free speech or punish people for executing their free speech than a random student does," Ellenberg said in an interview. "More powerful people are always more dangerous to free speech than less powerful people."
Only one of the 38 comments supported the amendment.
The amendment does not specifically define what would constitute a free speech disruption. It also marks a departure from how the Board of Regents generally oversees student discipline: While Chapter UWS 17 outlines general definitions and procedures, it does not determine how any particular behavior is to be penalized system-wide.
Even if speech disruptions are to be considered an offense, Ellenberg said, administrative decisions to penalize a student should be made locally, not by the board. "Just as an administrative matter, that makes no sense to me," he said.
In 2017, state lawmakers proposed a similar bill to punish students for disrupting others' speech. Though it died in the Senate, the regents' vote a few months later reflected the same goals with its current policy.
Still, legislators have reintroduced the bill which, if passed, will codify administrative policy into state law.
Be the first to know
Get local news delivered to your inbox!