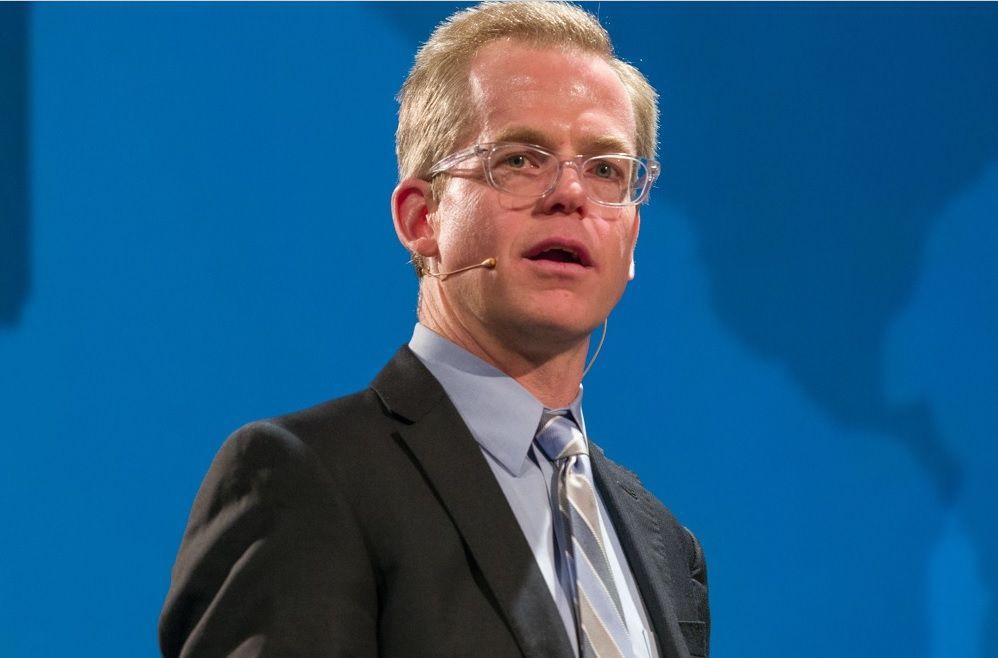 A University of Wisconsin-Madison economist who published a positive analysis of the impact of the proposed deal that would bring a Foxconn plant to southeast Wisconsin just opened a think tank on campus funded by the conservative Koch and Bradley foundations.
Professor Noah Williams is director of the Center for Research on the Wisconsin Economy, established in July. It operates out of the Social Sciences Building, 1180 Observatory Dr.
Funding for the center includes $240,000 from the Charles Koch Foundation and $100,000 from the Bradley Foundation, according to a proposal for the center approved in March by the UW-Madison College of Letters and Science's Academic Planning Council.
Williams, contacted this week by email, replied that he could not talk about the center because he is at a conference.
A member of the UW-Madison faculty since 2008, Williams was previously on the faculty at Princeton University and received his Ph.D. at the University of Chicago.
Williams' analysis of the controversial Foxconn plant proposal, made public on Aug. 17, concluded that the high-tech plant could return nearly $4 for every $1 of a proposed $3 billion state tax subsidy.
The non-partisan Legislative Fiscal Bureau has projected it would take 25 years for the state to break even on the proposed tax incentives to the Taiwanese electronics company.
Some legislative Democrats have opposed Gov. Scott Walker's proposed pact with Foxconn, saying it's a bad deal for state taxpayers. State schools chief Tony Evers, who has announced he will challenge Walker in 2018, blasted the Foxconn deal in his first TV campaign ad.
Williams, who published a report in April concluding that another existing tax credit backed by Walker helped grow manufacturing jobs in the state, was an adviser to Walker's presidential campaign, the Associated Press reported.
And Williams' analysis of Walker's Agriculture and Manufacturing Credit erred by comparing counties in Wisconsin and other states that differed in gross domestic product per capita, according to one critique.
The advocacy group One Wisconsin Now revealed that in February, 2015, Williams used his UW-Madison email account to offer "economic analysis and advising" to Walker.
"I am interested in finding out more about any possibilities to get involved in aiding or advising, particularly with the Governor's potential Presidential campaign," Williams wrote.
Bruce Murphy of Urban Milwaukee dismissed Williams' Foxconn analysis as "bogus," noting that it inflated spin-off job predictions and came up with an overall economic impact larger even than that put out by the company Foxconn hired to provide a best-case analysis.
Williams' report was commissioned by the Wisconsin Technology Council, an "aggressive champion" of the Foxconn deal, Murphy wrote. It was produced at no charge, Murphy noted.
As for CROWE, donors will not set the research agenda of the center or direct research conducted there, UW-Madison spokeswoman Meredith McGlone said. "Decisions about the way resources are allocated rest with the executive committee of the Department of Economics."
The issue of political influence was addressed in the center's founding proposal. "The principles of academic freedom and lively internal departmental debate about the quality and integrity of the research and activities supported by those funds would insulate the work from political influence," it read.
The mission of CROWE is to "provide objective economic research to support economic development and policy evaluation for important state-level issues," according to the proposal. The center will "provide a crucial link in tying the UW to the broader policy and business community statewide, expanding the outreach from academic research to practical application," the proposal said.
Campus supporters of the center included John Karl Scholz, dean of the College of L&S. He noted in a letter to Provost Sarah Mangelsdorf that Williams will work with faculty and a board of advisors that will include economists on campus, alumni and community members.
An annual report on CROWE activities will be issued by Williams to the board of advisors and Department of Economics executive committee, according to the center proposal. Advisors may offer non-binding feedback to the director and the executive committee will vote on whether to accept the report.
Donald Moynihan, director of the La Follette School of Public Affairs, wrote that Williams is a widely respected economist with expertise in economic modeling. He and La Follette colleague Tim Smeeding "believe the center will complement existing research units on campus," Moynihan wrote.
Lawrence Berger, director of the Institute for Research on Poverty at UW-Madison wrote that CROWE will be "a valuable partner and campus, state, and national resource."
Ian Coxhead, chair of the Department of Agricultural and Applied Economics, wrote that while there will be "considerable subject matter overlap between CROWE and existing campus centers," different models and research methods proposed by CROWE are different enough that "the relation will be more complementary than competitive."
The Virginia-based conservative Charles Koch Foundation supports many higher education programs. This summer 194 faculty members at the University of Utah issued a statement of concern over a $10 million gift from the foundation towards a new economics institute in the business school.
The letter said transcripts from a 2014 Charles Koch Foundation Donor Summit meeting "made it clear that the aim of the Koch Foundation's widespread investments in higher education is to 'leverage science and universities' for their specific public policy agenda," the Deseret News reported.
The Milwaukee-based Bradley Foundation has supported a variety of conservative causes. Its activities in higher education include "policy research and writing" as well as "academic research and writing that explore the intellectual roots of citizenship, its decline, and prospects for revival," Inside Philanthropy reported.
CROWE is the second new conservative think tank approved for UW-Madison this year.
The center named for the former Republican governor would be one step in ensuring that a variety of perspectives are presented on campus, Republican legislative leaders said.
Share your opinion on this topic by sending a letter to the editor to tctvoice@madison.com. Include your full name, hometown and phone number. Your name and town will be published. The phone number is for verification purposes only. Please keep your letter to 250 words or less.
Be the first to know
Get local news delivered to your inbox!