UW-Madison researchers in the right spot to collaborate on Zika research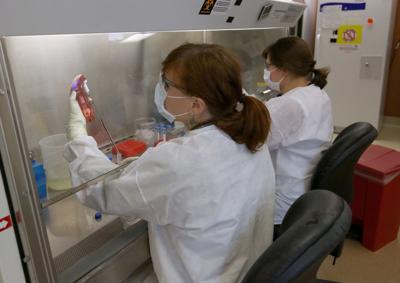 Last October, Dave O'Connor and Tom Friedrich were talking about what they had learned about the emerging Zika virus when they realized they were in a sweet spot to take on an important public health research project.
The University of Wisconsin-Madison not only has a School of Medicine and Public Health, where O'Connor is based, and a School of Veterinary Medicine, where Friedrich works, but the campus also offers facilities to breed and infect mosquitoes and has a primate center to allow for non-human primate experiments.
"We had this moment of realization that every conceivable kind of expertise we would need to tackle this problem was at UW, and we would be remiss if we did not try to assemble a team to do it," said Friedrich, a professor in the department of pathobiological sciences.
The UW team was gearing up early in the game. O'Connor, a pathology professor, recalled that he began "badgering" the National Institutes of Health for funding in December.
"There wasn't initially a lot of enthusiasm, but after the first case in Hawaii was reported in mid-January, suddenly there was interest in providing some supplemental funding to an existing grant," he said.
The NIH provided $1.26 million in a two-year emergency grant, the fastest way it can make money available.
The virus was first identified in a rhesus monkey in the Zika forest in Uganda in 1947, according to the World Health Organization. The first human cases were detected in 1952 in Africa. The virus moved to West Africa and Asia in the 1960s-1980s. In 2015, an outbreak of the disease in Brazil was gradually identified as Zika and linked to microcephaly, which can cause birth defects, and other neurological disorders. In February, WHO declared the Zika outbreak a public health emergency.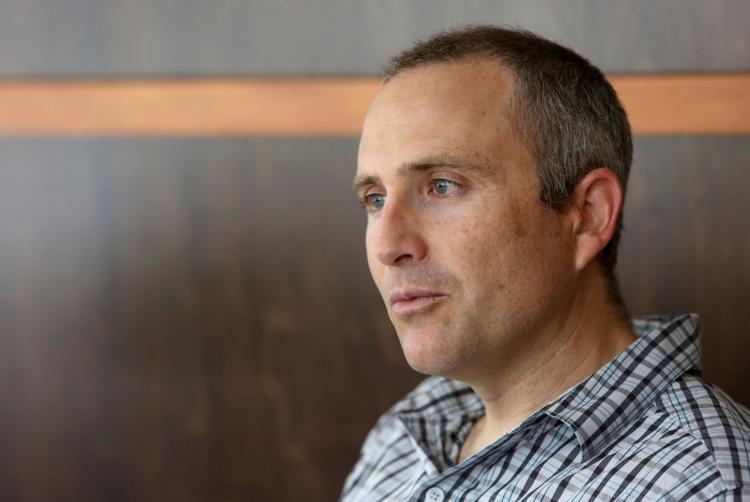 "Zika is going to hit above its weight in terms of its economic, emotional and social impacts," O'Connor said. As the outbreak in Florida spreads, officials must grapple whether to tell pregnant women not to go to the Port of Miami to board a cruise or plane at Miami International Airport.
"If the virus gets to Disney World, you're talking about real potential impact on tourism and the economy," he said.
And because people can be unaware they have a mild case of Zika, and women typically do not know they're pregnant for some weeks, women will face extreme anxiety during pregnancy, O'Connor said.
"It's going to be a really heartbreaking situation," he said.
At UW-Madison, researchers were able to hit the ground running, employing procedures developed to work with the HIV and influenza viruses and conferring with others with expertise in such areas as congenital infections, brain pathology and disease spread by mosquitoes.
Researchers have infected four pregnant rhesus macaques — two in the first trimester, two in the third — and monitored their symptoms and vital signs.
Each of the four had a baby delivered by cesarean section, the fourth and final one on July 28. The mothers are sent back to UW's monkey breeding colony at the Wisconsin National Primate Research Center on campus, with which Friedrich's lab is affiliated.
The baby monkeys were euthanized, dissected and their tissues examined for anomalies and the virus. The researchers are using a group messaging app to share expertise and keep up to date on developments in the experiments with the monkeys.
Beyond sharing the research with interested colleagues at UW-Madison, O'Connor and Friedrich decided early on to take the extraordinary step of sharing it on a public website as they collected it.
"Initially, we thought it was probably a very small number of people who would be interested — people who work with non-human primates, most of whom we already know from our work with HIV," O'Connor said. "But it took on a life of its own. There is a real hunger for information about Zika virus, and we were filling the gaps on a nearly daily basis.
"It became a cliffhanger where no one knew what was going to happen next: would the virus (load) go up or down or stay the same; would we see symptoms; whether, initially, the animals would get infected."
Researchers usually guard their research, and when they are ready to make it public, go through a months-long process of peer review and editing before their academic papers are published in scientific journals.
"Is that what a normal person would say we should do in an emergency?" O'Connor asked. "If this is a public health emergency, if Zika is something that demands an enormous public health response — and huge amounts of research — the mandate should be that scientists who are participating in acquiring the knowledge make it as quickly as possible, as widely as possible."
Friedrich said he was not immediately sure it was a good idea to publish their research results in real time. But he considered that most research at the lab is publicly funded.
"How does it advance the public good if we hoard information in an emergency?" he asked.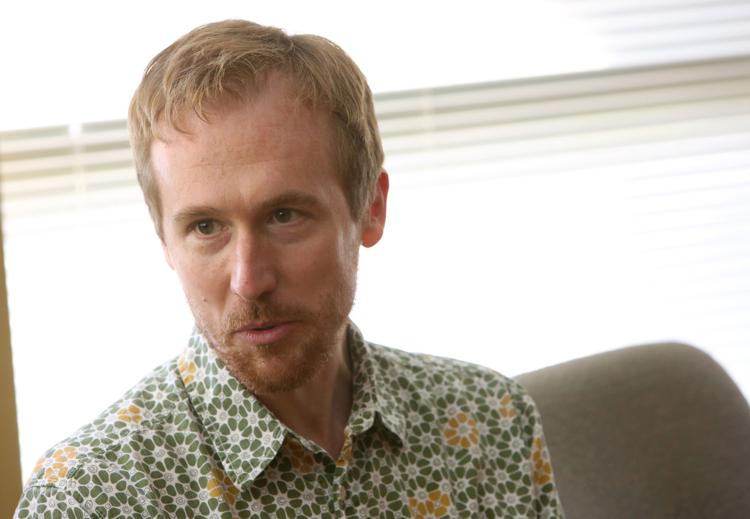 What clinched the case for him, Friedrich said, was the realization that immediately publishing both the advances and dead ends of their experiments would save other primate centers from following the same false leads.
"Monkeys are sentient creatures, and we don't take lightly the privilege of using monkeys in our research when it is necessary to do so to understand how disease might affect human health," Friedrich said.
Quick access to results enabled Koen Van Rompay, a virologist at the California National Primate Research Center at the University of California, Davis, to avoid duplicating work at Wisconsin, Van Rompay told the New York Times. He refrained from infecting pregnant macaques because he knew O'Conner had done so, he said. He infected fetuses only.
The use of monkeys in the experiments drew criticism from animal rights activists.
"We question whether this work needed to be done in the first place," Kathy Guillermo, a senior vice president of People for the Ethical Treatment of Animals, told the Times. The group rejects medical research on animals and argued it is not needed because of knowledge obtained from blood drawn from Zika-infected human mothers and human fetuses that died in the womb or were aborted.
The UW lab studied more than 60 tissues from the monkey fetuses, a huge effort, O'Connor said.
"We simply can't do these studies in humans," he said. "But we don't take lightly the fact that we are among the first to be able to do them (with monkeys) and wanted to make sure we capture as much information as we could."
The researchers have not yet found microcephaly in baby monkeys produced at the lab, but they have found Zika virus genetic material in optic nerves, bone marrow and a lymph node of one baby delivered by a monkey infected in the first trimester. They did not yet have results from the tests run on the baby delivered on July 28.
No viral material was found in the babies delivered by the monkeys who were infected in the third trimester.
One important discovery at UW, the researchers say, is that the Zika virus lived longer in pregnant monkeys than non-pregnant monkeys — up to 71 days instead of about a week. That suggests that a mother may be "reinfected" from a fetus that has developed the virus, they said, and that the longer the virus persists in the mother, the greater the potential harm to the fetus.
"That could be a game changer," said Friedrich. Monitoring the virus in a mother's blood could determine whether there is a sufficiently long window of time when a therapeutic vaccine or treatment could be used, he said.
O'Connor predicts that thousands of fetal abnormalities will be attributed to Zika.
"The question is, can we turn what would have been 10,000 into 5,000? Can we turn cases that would have been potentially very severe into less severe ones through intervention?"
The UW researchers anticipate that a Zika vaccine will be developed, but there could be complications from it. For example, Zika is closely related to dengue fever and yellow fever, mosquito-borne diseases that infect hundreds of millions of people each year.
Many cases of dengue are mild, but a first infection makes a person more susceptible to other, more dangerous kinds of dengue fever, including the potentially deadly dengue hemorrhagic fever.
"What would a Zika vaccine do to susceptibility to these other viruses?" Friedrich asked.
Because no funding specifically for Zika research has been set aside by Congress, some labs are forced to cannibalize funds for other research, O'Connor said. "We were lucky," he said.
As they work, O'Connor and Friedrich said they've had much more attention from the media than they ever had for their work on HIV and influenza, which affects tens of millions of people every year.
What is it about Zika that is capturing public attention?
"It's new to science, it's new to our part of the world, and it's associated with birth defects," said Friedrich. "People find that compelling and scary."
Share your opinion on this topic by sending a letter to the editor to tctvoice@madison.com. Include your full name, hometown and phone number. Your name and town will be published. The phone number is for verification purposes only. Please keep your letter to 250 words or less.