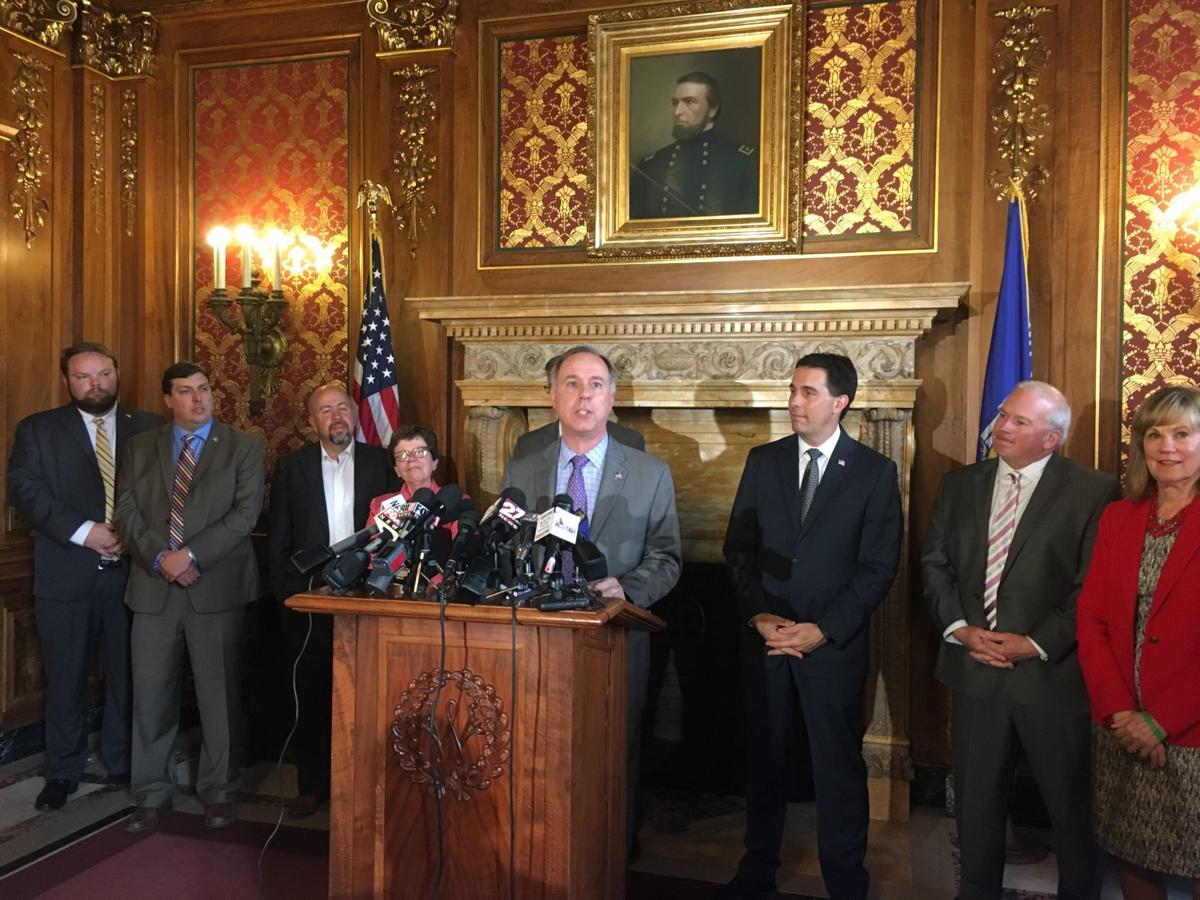 The Tommy G. Thompson Center on Public Leadership is hosting its second event about increasing independence for people in Wisconsin with disabilities on Friday, this time focused on services for children.
The public policy center launched the three-part series in November at Madison's Monona Terrace, and the final event will take place in April. The center's two major themes this year are independence for people with disabilities and Wisconsin's renewable energy focus, which director Ryan Owens said are "pressing topics right now that deserve consideration by policy makers and researchers."
The event, to take place at the University of Wisconsin-Whitewater, addresses how the state can best prepare children with disabilities for independence and the workforce. It features conversation about telehealth services and a keynote address by Dr. Michelle Reynolds from the University of Missouri-Kansas City.
"We're reaching for a broad audience," Owens said. "We want to reach policymakers to introduce them to the research that's going on in these areas. We want groups dealing with this to be able to connect with one another, people in the community who are involved, who maybe themselves have disabilities, to be there to provide input."
The disability and renewable energy series are among the events funded through the center's 2019-2020 budget, which the state renewed in its last budget cycle. This year, the center is on track to spend nearly all of $711,650 allocated for speakers, conferences and events and travel/lodging, Owens said in an email, a significant increase after two years of underspending.
The center was created with $3 million in public funding over two years as part of the 2017-2018 state budget. Assembly Speaker Robin Vos sponsored the effort to publicly fund speakers on UW campuses, which he said veered too liberal, and appointed himself to the public leadership board.
But, after budgeting $1.08 million of its $1.5 million the first year, the center spent only 16% of the $500,000 in allocated funding for diverse speakers outside Madison. Remaining funds were not transferred to the next fiscal year, and Owens said at the time that the board did not meet early enough in the year to allocate the money.
The next year, it upped speaker and event spending to 74%. Now, in its third year, it is on track to spend all of the allocated budget, reflecting improved collaborations with partner UW campuses, Owens said.
New this year is also a scholarship across the UW System. The board will review the best student applications from each campus to award scholarships later this year.
The center has drawn concerns about partisanship, as Republican state leadership at the time of its conception was able to nominate members of the public leadership board. But, as the board chooses topics and organizes programming, Owens said "we want to do objective research and bring people together.
"We're not driven by any political idea one way or the other," Owens said. "If we thought something was truly worthy of investigation, we wouldn't hold back simply because it might generate some controversy or some people might not like it. We're really here to benefit the state of Wisconsin."
Be the first to know
Get local news delivered to your inbox!