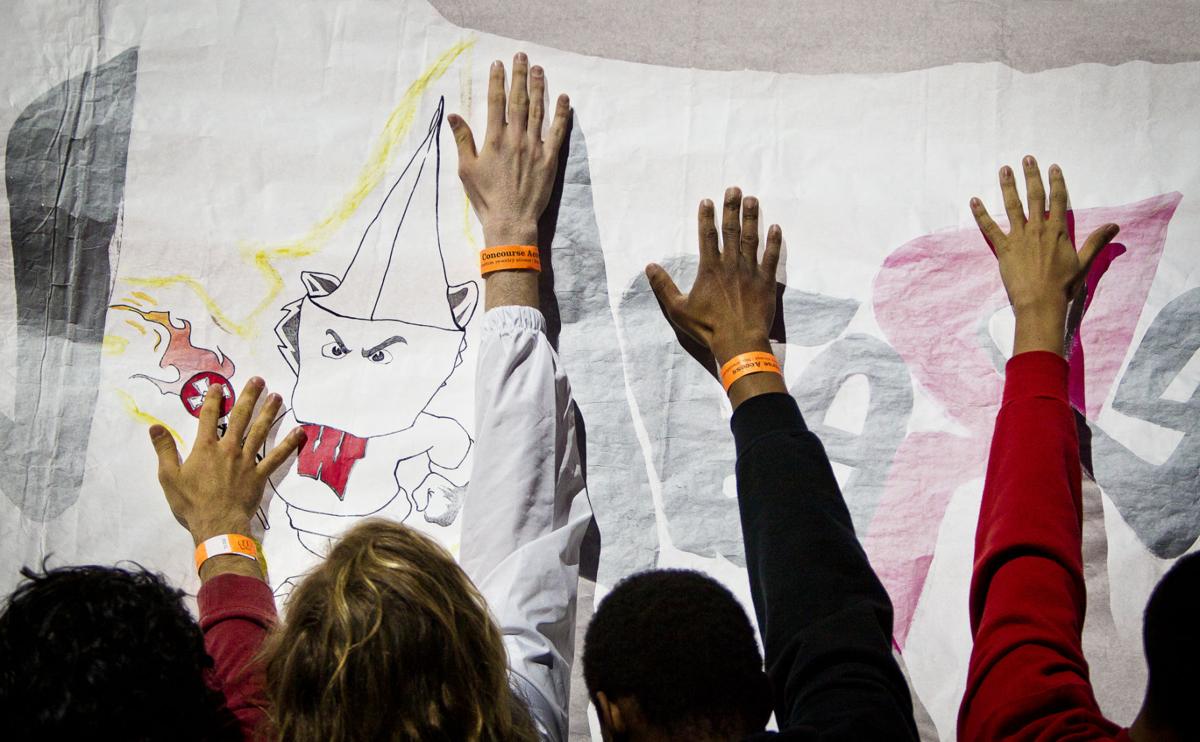 What really shook Alexandria Mason was the Facebook post from an African-American student who told of hearing someone yell "We'll kill your n----- babies!" at her and her white boyfriend as they walked together on the University of Wisconsin-Madison campus.
The post appeared during a rough week, when other posts depicting African-American students as animals bounced around social media, said Mason, a junior from Milwaukee studying journalism at UW-Madison.
"It was too much. I had to call my family" for comfort and support, she said.
Stories of racist incidents on campus have been shared using the Twitter hashtag #TheRealUW for much of the past month. Mason said the virtual conversation has threatened to undermine her confidence on campus.
"You walk down the hall, and you don't know who might be thinking these thoughts about you," she said. "This is where I have to be for another year. But having to walk down the street and worry about being the target of a racist encounter is ridiculous."
#TheRealUW has allowed students of color to vent their anger and frustration about incidents of racism on campus. It has been exhausting to read and draining to live, they said. #TheRealUW has pushed race incidents into the public sphere, past the bounds of confidentiality or denial that typically protect targets and transgressors alike. Nobody now can claim that they have not heard the stories.
Conversation using the hashtag has transformed the discourse around race and racism on the UW-Madison campus, said students of color and their student and faculty allies. And unlike traditional protests, #TheRealUW started and expanded on social media, where the university works hard to build its brand, portraying itself as an open and diverse school.
"It's being used to hold the university accountable," Mason said. In an era where college campuses across the country have been rocked by racial unrest — top administrators at University of Missouri were summarily fired for mishandling race incidents — officials at UW-Madison are paying attention.
UW-Madison accountability is on the top of Marquise Mays' mind. That was the message when he blogged about how #TheRealUW "broke the internet" in mid-March, after the third troubling racial incident of the semester went public and the hashtag started trending.
"Please do not take this lightly, this is important. Today was the day that UW-Madison was held accountable for not defending and protecting us," Mays, a sophomore journalism student, wrote on March 15.
Over a few days, messages using #TheRealUW were tweeted and retweeted thousands of times.
"#TheRealUW where the same kids who spend their entire college careers drunk, high, and failing will question if *you* 'deserve' to be there" posted @bradinn.
"No one on my floor would use the same toilet, sink, or shower stall I used #TheRealUW," said @RuffinMcMuffin.
"#TheRealUW is wanting the same tuition from all students, yet expecting minorities to teach impromptu crash courses on racism free of charge," said @betty_nen.
Many students of color were reeling over the report of a race-tinged altercation at Sellery Hall targeting students who were part of the First Wave learning community of hip-hop and spoken word artists. That followed revelations of incidents where Jewish and Native American students were targeted.
The number of episodes continued to grow, including the discovery of a lynched figure and racial slur drawn in a bathroom stall at the Wisconsin Institutes for Discovery. The handful of incidents to become public this semester come after 23 hate and bias incidents were officially reported last semester.
Patrick Sims, UW-Madison chief diversity officer, used #TheRealUW to broadcast an unusually frank video on April 1, condemning racism in response to a hate note that was slid under the dorm room door of an African-American student.
"You f--- w/ Bucky, you f--- w us!!! F--- you n----- bitch!" the note said.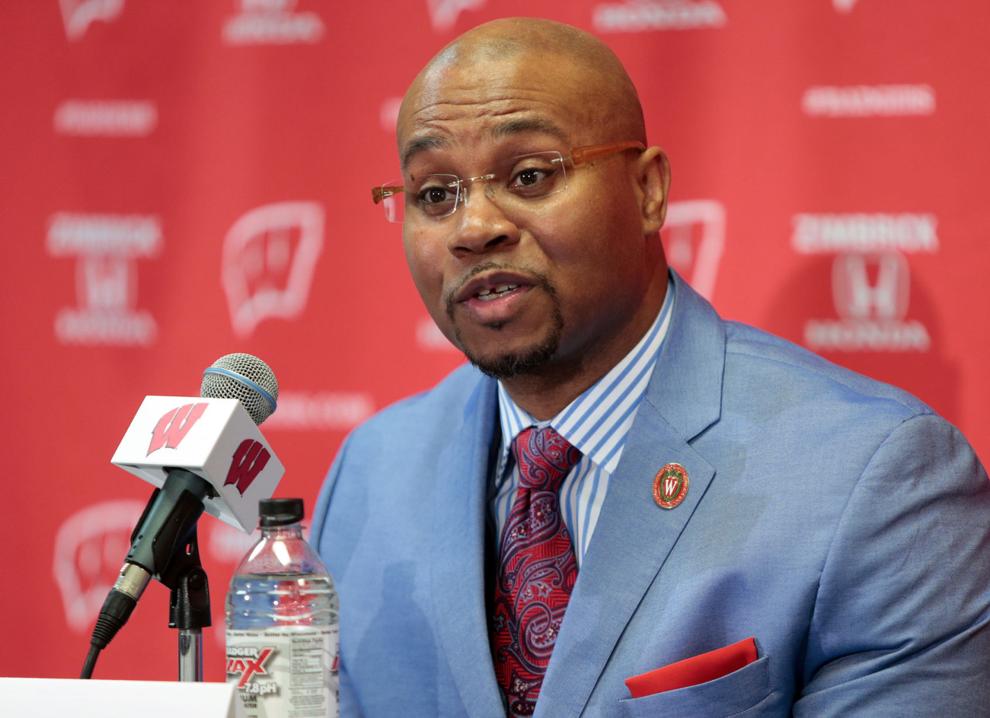 "This needs to needs to stop. It needs to stop now. This is not the UW I agreed to teach at. This is not the forward-thinking institution that I thought it was when our students hide in anonymity and present — I want to say 'punk ass' acts like this," Sims said.
The everyday racism exposed through #TheRealUW was forcing campus administrators to step up long-running efforts to address campus climate, Sims said in an interview.
Stories of racism continued to simmer at the hashtag before boiling over on April 14, after UW-Madison police entered an Afro-American studies class on black visual culture to make contact with a student suspected in spray-painting anti-racism graffiti on university property.
Officers led Denzel J. McDonald, 21, also known as King Shabazz, outside the Humanities Building, where he was arrested on 11 criminal counts for graffiti and one count of disorderly conduct for threatening a bystander, UW-Madison Police said in a news release.
Police said he is behind a series of graffiti markings signed by "God" with messages like "Racizm in the air. Don't breathe," and "Money controlz you."
Use of the hashtag then shifted from students, faculty, staff and alumni sharing stories to expressing anger and disappointment over police intrusion into the safe space of a classroom. Many criticized university administrators' immediate responses.
"The lack of integrity, accountability and just plain respect that UW Madison administrators have shown is appalling #TheRealUW," wrote @BELLAonWSUM.
Chancellor Rebecca Blank issued a statement saying she, too, was upset when she learned police officers had violated practices  to enter the classroom.
"We will be working with the UWPD on an immediate review of these practices to ensure that classrooms are preserved as a productive space for learning and educational inquiry.  But I do not want this incident to stain the reputation of the UWPD, which has worked effectively on this campus for many years. And it must also be acknowledged that the student's alleged actions involved criminal activity," she said.
UW-Madison Communications is considered an adept user of Twitter. Campus officials recently were recognized for the second year running as the top U.S. educational institution in the use of the social media tool by Toronto-based data company Engagement Labs.
The company uses some 200 metrics, according to a news release, and on Twitter, UW–Madison ranked first for overall score and boasted the highest number of retweets and favorites per 1,000 fans between August, 2015, and April, 2016. The tool also takes into account the sentiment of the interactions.
"From the numbers on our end, it's apparent that UW has a great Twitter community," marketing director Jessica Dell'Aquila told UW-Madison News. "Social media for a university is an amazing way to be able to show your community not only that they can rely on you for news and information, but also that they can engage directly with the university in a more personal way."
Academic institutions need to develop response strategies to participate in two-way communication, said Engagement Labs CEO Bryan Segal.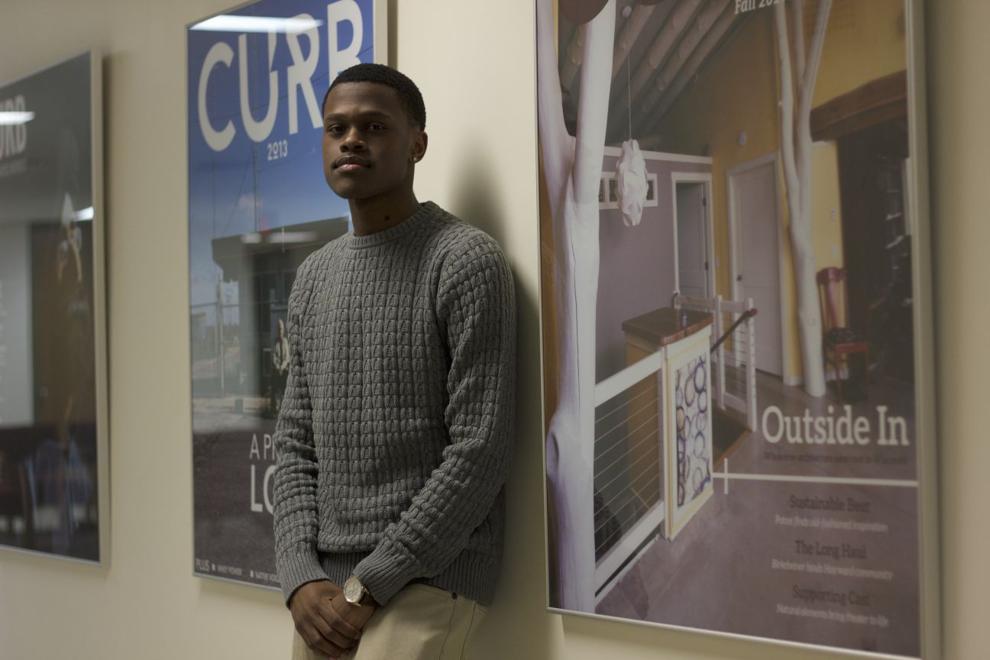 "Followers are turning to these channels for answers regarding topics such as academic needs or campus life, so providing the requested information via social is essential to the promotion of their brand. Overall, an effective response strategy helps build relationships with students, prospects and the community-at-large," he said.
As students of color told stories of discrimination on campus, UW-Madison used its Twitter accounts to express concern and willingness to listen.
"We're listening to our students - please share your experiences with climate at UW-Madison to help us explore needed changes. #TheRealUW," Sims posted on March 15.
That was one of a number of similar messages posted by university Twitter accounts. When news of the graffiti arrest broke last week, officials again took to #TheRealUW.
"I'm concerned about yesterday's incident on campus," Blank posted on April 15, linking to a news release and using the hashtag.
Blank also used the hashtag to ask for help in encouraging faculty to bring conversations on campus climate into the classroom.
Kevin Anselmo, a communications consultant to higher education institutions, said it is often best for universities to respond to a crisis on campus with consistency via social media.
"It's important to respond; I think it needs to be a streamlined response in one single voice," Anselmo said.
Universities often need to step up their game in using social media to let the campus community know what they are doing to address problems, he said.
"It is an opportunity to strategically communicate what they are doing, so people do not think they are blind to the issues," he said.
Yet a too-energetic response on social media can backfire, according to an expert interviewed for an article on UW-Madison's efforts in the Chronicle of Higher Education. It's a balancing act that many administrators grapple with, Angus Johnston, a historian of American student activism, told the Chronicle.
"It's a very fine line. On the one hand, the university doesn't want to be appearing to be ignoring what is going on with the students' anger and frustration," said Johnston, a professor at the City University of New York's Hostos Community College. "On the other hand, it can appear you are trying to co-opt the message around the hashtag or broader organizing event."
That's a complaint Mason, the junior journalism major, said she has heard from other students. Mays expressed such feelings in a March interview with the Cap Times.
"The way UW tweets really bothers me. One time they put on Twitter, 'We hear you, we  journalism major, said she has heard from other students. Mays expressed such feelings in a Marchlive this experience with you,'" he said. "No you don't. You're lying to my face now. I live it."
Sue Robinson, an associate professor of journalism at UW-Madison, isn't concerned that university responses will co-opt the hashtag. Content appearing under Twitter hashtags naturally evolves over time, she said.
"These things take on a life of their own," Robinson said. As long as UW-Madison officials use it to respond to what students are posting, it is appropriate for them to participate, she said.
But the fact that students are using #TheRealUW to amplify their stories is important, she said.
"I liked seeing students taking charge of it to make their stories visible," Robinson said. "We have had some high-profile incidents, but there are a whole bunch of other micro-aggressions that had not been brought to attention."
John Lucas, executive director of University Communications said his office tries to communicate with the campus community through multiple channels — web, social, video, email and internal communication — "in the hopes our message gets through to different audiences and so we might receive feedback and proposals for improvement from the community."
Lucas' office controls the @UWMadison account and works to coordinate other accounts throughout the university. While some universities use social media only to push their own content, Lucas said UW-Madison listens and responds on both positive and negative issues.
"As a result, students, staff and community members often tag @UWMadison in their tweets," he said.
When tweets using #TheRealUW began to spread in March, university communications staff felt it was important to participate in the space.
"We've learned a lot. It has been eye-opening to have our community share experiences that we would not have known about otherwise," Lucas said.
The term "The Real UW" is now resonating through communications about bias at UW-Madison broadcast on platforms other than Twitter and Facebook.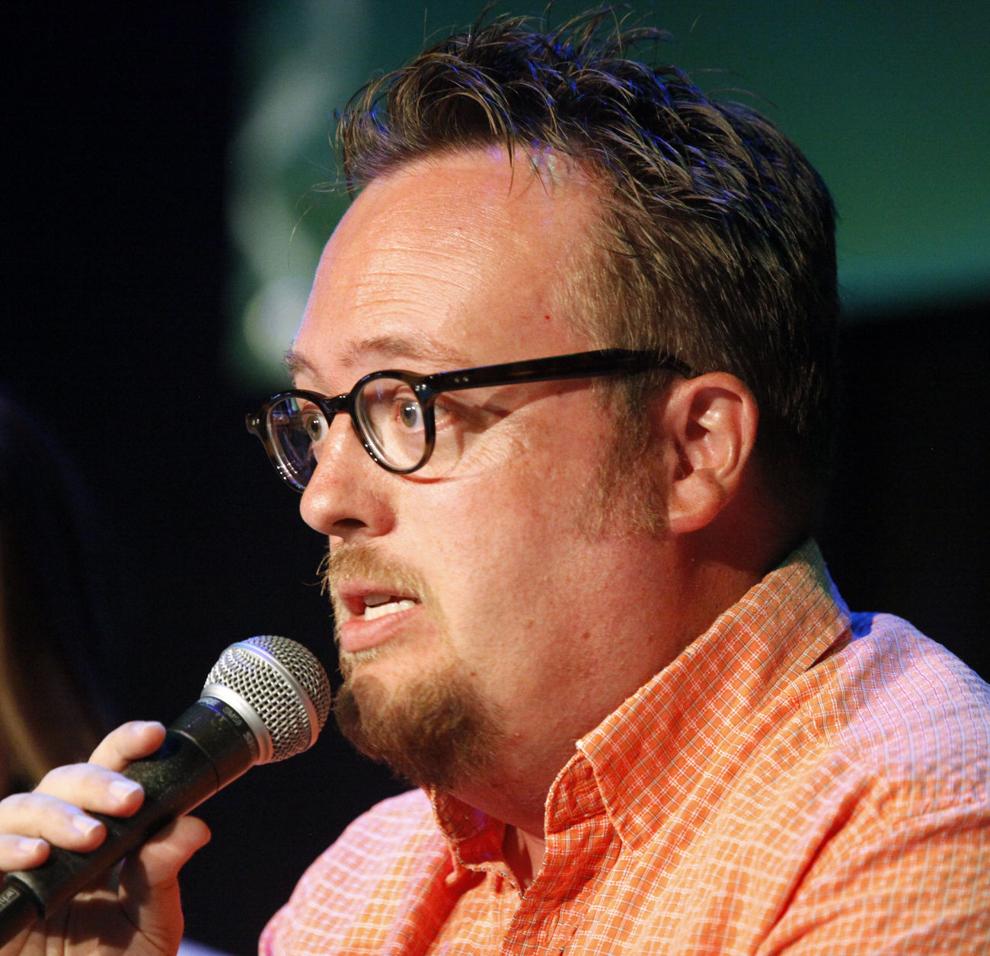 Karma Chavez, an associate professor in UW-Madison's department of communication arts, used it in an open letter to campus police last week protesting the handling of McDonald's arrest.
"Perhaps because the class deals with ethnic studies content and social justice issues, UWPD did not consider (professor Johanna) Almiron's classroom worthy of its respect," Chávez said in the letter, which was signed by some 800 faculty, staff and graduate students in two days. "UWPD did not recognize Dr. Almiron's authority in the classroom, nor did they even acknowledge her as the professor when she tried to intervene. This is The Real UW."
Mike Wagner, an associate professor in UW-Madison's School of Journalism and Mass Communication, invoked #TheRealUW in a blog post registering his shock over the arrest of McDonald, a former student he counts among his best.
"Speech like the graffiti can come with consequences. But I submit that the more important consequences are those that come from doing nothing — or appearing to do something but really doing nothing — about the systemic racism that has reached a critical flashpoint this semester at #theRealUW," Wagner wrote.
Chavez, who studies rhetoric, said the tone of communications from university officials on issues of race has been troubling.
"There is a sense among faculty and students of color that responses from top administrators have been made with white parents and donors in mind," she said. "The goal has been to keep them happy and keep a moderate level of peace on campus."
For example, official communications condemning bias incidents have revolved around the sentiment of "this is not the UW I know," instead of acknowledging the campus social climate that the incidents demonstrate, Chavez said.
Invoking UW-Madison's mascot, Bucky Badger, as campus officials have done repeatedly, is a classic example of tailoring communications to boosters and legacy families, she said.
"That kind of rhetoric is scary to students of color," because they know that the zeal of alcohol-fueled sports fans can set the stage for incidents of racial and sexual assault, Chavez said.
She said she talked about those messaging issues at a meeting last Friday of faculty with connections to the graffiti called by Dean of Students Lori Berquam.
On Saturday, Berquam's message reflecting on the events of the past two days — which invoked #TheRealUW — was addressed to "Dear Students of Color and Allies," instead of the more typical "Campus Community."
"I realize the incidents that have happened this semester have vividly illuminated the fact that the UW-Madison community as a whole has not fully understood or addressed the racial issues on this campus," Berquam wrote.
"I have heard your pain, your anger, and your frustration. I also have heard the joy and pride you experience as students on our campus. I know your experience can be mixed, at best. The stories you've shared on #therealUW and to me personally are a powerful testimony to what you live through daily. And you are living through this in a place that is supposed to support you. What I hear deeply disturbs me but I applaud you for bravely sharing your frustration, disappointment and pain. Yes, our campus has serious work to do."
She then detailed several previously announced initiatives to improve campus climate around race, including beefing up mental health services, development of new cultural competency training and an improved articulation of "our expectations regarding contributing to a welcoming and inviting campus" in orientation programs.
Wagner, who also attended Friday's meeting, said #TheRealUW has helped transform the discourse on race on campus.
"I think it has spurred conversation among students, faculty and administration and across those groups that probably otherwise would not have happened," he said. To the extent that people resent the university's use of the hashtag and social media, it is because officials have not yet gained the trust of some students when it comes to racial climate issues, he said.
So beyond talk and tweets, there has to be movement forward, Wagner said.
"We have to create a more concerted effort that makes sure students know they are welcome on campus, they are safe on campus and we know they earned their way here," he said. And the whole campus community needs to be involved, Wagner said.
Assuring the safety of students of color is important given the backlash to #TheRealUW hashtag, where posters have dismissed students as whiners or worse, say faculty allied with their cause.
And there are people in the campus community — and beyond — who will not like the changes that administrators are working toward, Robinson said.
"I feel the climate is getting more intense and students of color feel threatened," she said. "It's heartbreaking. Those of us who are white can't be defensive. We have to listen, we have to change."
Mason, too, said she feels a growing tension around the stories of bias that emanate from #TheRealUW. It was not until this year that she felt bias so keenly, she said.
"This is the first year it's so in your face, you can't deny it. It's affecting people's well-being — their mental health, their safety — it takes a toll on people. It becomes overwhelming," she said.
Share your opinion on this topic by sending a letter to the editor to tctvoice@madison.com. Include your full name, hometown and phone number. Your name and town will be published. The phone number is for verification purposes only. Please keep your letter to 250 words or less.