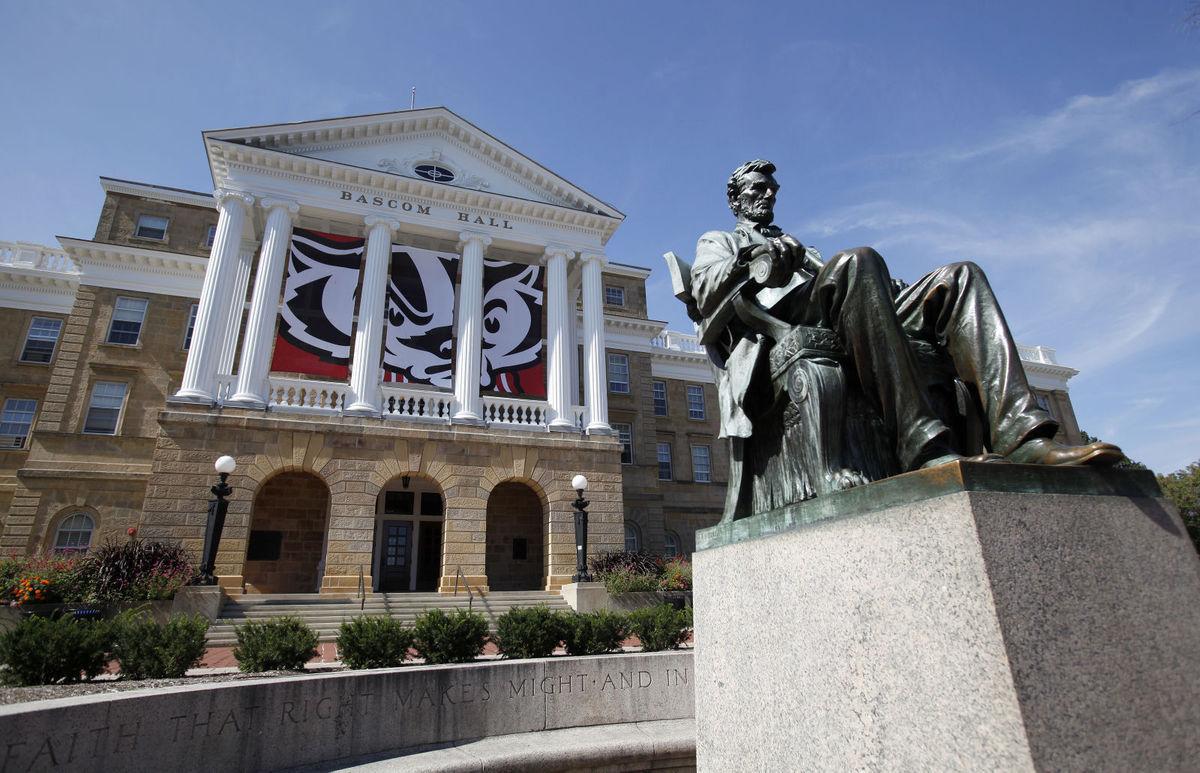 The specter of the University of Wisconsin-Madison campus as a liberal stronghold where students who hold conservative political views are intimidated from expressing them is not supported by a first of its kind survey of students released last week.
Politically conservative students instead were more likely to report feeling safe, respected and like they belong than students holding other political views.
Conservative students also were more likely than liberal students to say they feel comfortable approaching faculty members with their concerns, according to a report on the 2016 Campus Climate Survey released last Wednesday.
And conservative students said they felt less likely than liberal or moderate students to be expected to represent their point of view in class, but felt more positive about doing it than the others.
The online survey conducted by campus administration in October 2016 invited participation by all students; 8,652, or 21 percent of students, participated.
Tables detailing the survey findings are available here.
The picture of conservative students at UW-Madison that emerged in the survey contrasts sharply with an image presented by conservative state lawmakers of young people intimidated by an environment hostile to their views.
Assembly Speaker Robin Vos and other Republican lawmakers who support a bill that would require expulsion of students who disrupt the speech of others on campus told of constituent students who said they are reluctant to speak up in class because their views are dismissed. That liberal intolerance for other points of views extends to controversial guest speakers and a tendency to try silence them, lawmakers said.
"Somehow young people, and frankly some of the administrators, have taken the position that some speech doesn't have the right to be heard," Vos said in explaining the need for such a bill.
The "free speech" bill stalled after approval in the Assembly in June, but the UW System Board of Regents in October adopted a policy modeled on the legislation.
In the survey, more students at UW-Madison identified themselves as liberal (4,477) than conservative (1,568) for questions on feeling safe, welcome, respected, and belonging. In addition 1,654 identified themselves as moderate and 854 as holding other or no political views.
But conservative students presented themselves as at greater ease than other groups.
Not only are they more likely to say they feel safe "very or extremely" often, 84 percent compared to liberal students' 75 percent; conservative students also were more likely to report typically feeling respected, 85 percent compared to 78 percent, and as if they belong, 77 percent compared to 67 percent.
At just under 80 percent, conservative students and liberal students were about equally likely to say they usually feel respected in class by faculty members or other instructors. Conservative students were a little more likely, 68 percent, to say they usually feel respected by other students in class, than liberal students, 64 percent.
Conservatives at UW-Madison are less likely than liberal students to say they usually are expected to represent their point of view in class, 22 percent compared to 29 percent. But they like it more: 19 percent of conservatives said they feel very or extremely positive about representing a point of view in class, compared to 11 percent of liberals.
UW-Madison officials have said they undertook the survey in response to concerns that underrepresented and disadvantaged students did not feel welcome or respected on campus. And that is what the survey found.
For their part, conservative students are more likely to say that racial, ethnic and sexual identity minorities are respected on campus than are liberal students.
For example: 73 percent of conservatives said transgender students are somewhat or extremely respected, compared to 47 percent of liberals. That split is 80 percent versus 44 percent regarding respect for African-American students, 79 percent compared to 47 percent for Latino students and 76 percent versus 52 percent for Asian students.
Conversely, liberal students are more likely to say that white students are respected, 94 percent, than are conservatives, 85 percent.
More conservative students also see Jewish and Muslim students as treated respectfully than do liberal students. But they're less likely to say Christian students are usually treated with respect – 78 percent compared to 88 percent of liberals.
Perhaps because of a more widely held perception that underrepresented groups already are treated with respect, conservative students place a lower value on an institutional commitment to diversity than do liberal students.
At 70 percent, conservative students are more likely than liberal students, 39 percent, to say that UW-Madison is "very or extremely" committed to diversity. Only 45 percent of conservative students ranked a commitment to diversity as very or extremely important, compared to 85 percent of liberals.
Share your opinion on this topic by sending a letter to the editor to tctvoice@madison.com. Include your full name, hometown and phone number. Your name and town will be published. The phone number is for verification purposes only. Please keep your letter to 250 words or less.