Cathy Sandeen wasn't given much notice that her job is about to change significantly, and might be eliminated outright.
Sandeen, chancellor of the University of Wisconsin Colleges and Extension since 2014, was not surprised that "some sort of bold idea" was in the works, but like faculty, staff and students, she said she was not consulted by President Ray Cross on his plan to reorganize the UW System much before he announced it on Oct. 11.
"I was informed that week," she said.
"I had been talking with President Cross and various regents for some time, being very open about our enrollment challenges," Sandeen said, explaining she had been reimagining the state's system of 13 two-year colleges herself, alluding to the challenges as she welcomed new students on Aug. 31.
Cross' plan calls for merging the two-year schools with seven of the system's four-year universities. The measure is set for swift approval by the system's governing Board of Regents, almost all of whom were appointed by Republican Gov. Scott Walker.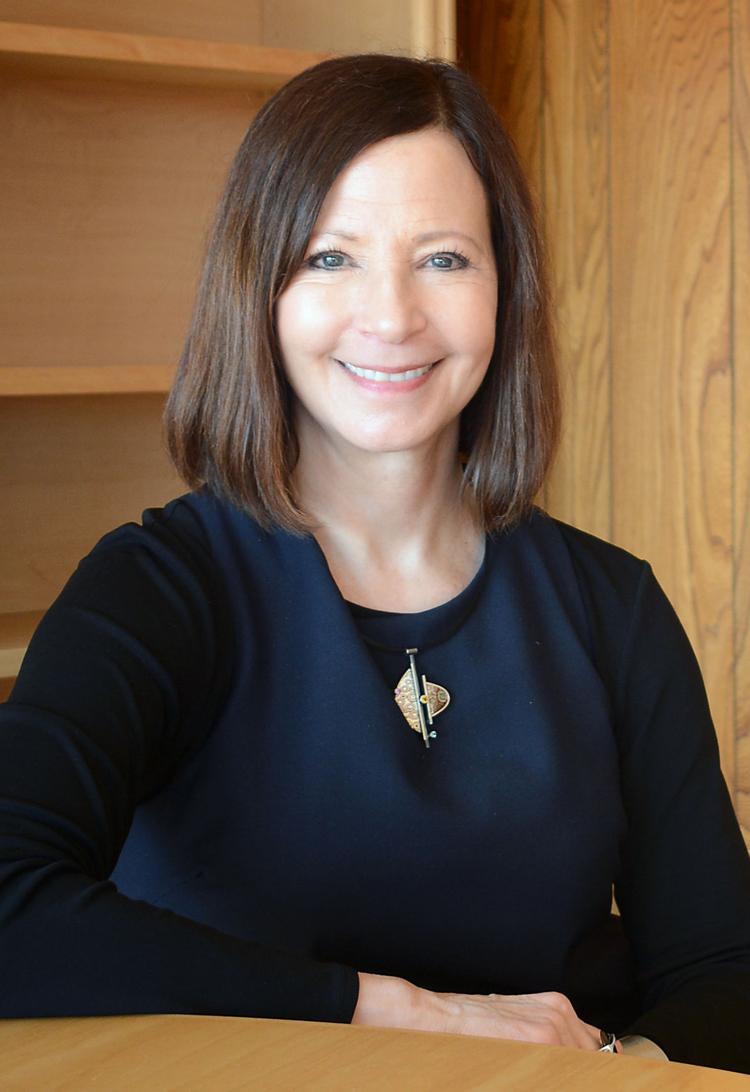 In a written announcement released by his office, Cross pointed to plummeting enrollment at the colleges — 32 percent since 2010 — and projections of stagnant growth in college-age state residents as reasons for restructuring. But in subsequent interviews Cross has spoken of the desire to increase completion of bachelor's degrees by transfers from UW Colleges to four-year schools and extend administrative consolidation that started with the colleges two years ago.
Cross has refused to talk more specifically about cost savings or layoffs. He was not available for an interview last week.
The announcement left faculty, staff and students with questions about the plan, which seeks to solve a problem some say has not been adequately framed.
"It was shocking. I felt blindsided," said Holly Hassel, an English professor at UW-Marathon County in Wausau. That despite speculation over the future of the colleges, which were clustered into regions as a cost cutting measure in 2015. "We were very well aware our position was precarious."
Anja Wanner is a professor of English and linguistics at UW-Madison and chair of the Faculty Senate's executive committee, a shared governance organization. A week after Cross' announcement, her group was still trying to formulate a response.
"The way it was handled was such a strong signal that, 'We're not looking for your input, we're not trusting you with this decision,'" Wanner said. "I wonder why someone would want to send that signal?"
There were months of public and legislative debate in 1971 when Democratic Gov. Patrick Lucey proposed the merging of the University of Wisconsin and the State University System for reasons that resonate with conservative Republicans today.
According to reports in The Cap Times, Lucey cast the merger proposal — in a budget that also included a 10.8 percent increase in funding for UW and a 7 percent salary increase for faculty — as more than a cost-saving measure.
He argued that a merger — as the explosion in enrollment following World War II was coming to a close — would help restore public confidence in a university torn apart by violent Vietnam War protests, raise the prestige of teaching undergraduate students instead of focusing on research and respond to the political demands of students getting the right to vote at age 18.
"The old political pressures which were aimed at protecting faculty and administration prerogatives will give way to new political demands for attention to the need of students," Lucey said. He said he was saddened that in response to an invitation to propose innovative education programs to include in the budget, UW leadership sought only more money to reduce teaching loads.
The proposal was expected to save $3 million to $4 million in a biennial budget where funding for the two systems was $500 million.
By the time the Democratic-controlled state Assembly sent the bill to Lucey's desk, it had been changed to delay the merger of administrative personnel for the two systems until the following biennium. Rep. Midge Miller, D-Madison, whose husband was a UW professor, joined Republicans in opposition, calling the bill "a bunch of political pieces put together like a jigsaw puzzle."
In 2015, in response to a state funding cut of nearly $5 million, the UW System administration organized the 13 UW Colleges into regions, a measure expected to eliminate 83 administrative positions. (The equivalent of 62 full-time positions ultimately were eliminated, UW Colleges officials said this week.)
Republican lawmakers have been vocal in recent years about some of the "politically correct" research and classes conducted at the UW, demanding that more classes be aligned with the state's workforce demands.
The current proposed restructuring takes place at a point of heightened tension, with Cross and the Board of Regents on one side and faculty and academic staff on the other.
The UW Colleges Senate last year voted "no confidence" in Cross and the Board of Regents, following deep funding cuts in two state budgets and law changes that weakened tenure protections and shared governance power.
Seven of the system's four-year campuses, led by UW-Madison, also adopted resolutions critical of its leadership.
Regents are widely expected to adopt the reorganization plan at a Nov. 9 meeting in Madison.
Cross, who acknowledged in a televised interview that faculty, staff and students were not consulted while business and community leaders were, called for broad participation in the university community to implement the reorganization.
Hassel chairs the UW Colleges Faculty Council, which sent a plea to UW System leaders and the Board of Regents to preserve student access, affordability and protect tenure status as UW Colleges is eliminated as a separate entity.
Instructors at the college campuses dotting the state know how important their schools are to launching their students on paths to college degrees and careers, Hassel said. And significant increases in tuition — at $4,750 a year, UW Colleges tuition is less than half that at UW-Madison — would price out many Marathon County students.
"It's really important for them to get started close to home, save money and have well-credentialed, well supported instructors," said Hassel. Her campus, with an enrollment of 547, along with UW-Marshfield/Wood County (281) would become branches of UW-Stevens Point under the proposal.
Ellyn Lem, a professor of English at UW-Waukesha, hopes that a student veteran organization on her campus survives the merger. UW-Waukesha, along with UW-Washington County (enrollment of 545), would become branches of UW-Milwaukee.
The Student Veteran Resource Center is "a place veterans can call home," she said.
Lem founded the organization with students in 2010. In 2015, the campus staffer who worked with veteran students was lost to regionalization. Lem estimated the number of veteran students runs between 50 and 80 each year on the campus of 1,199.
"Veterans come to us not just because they want a degree, but because they are seeking a smaller place to get their bearings," Lem said. "Many come from war situations in Afghanistan and Iraq and are dealing with trauma. Here, they find a supportive environment and identify with other vets."
U.S. Navy veteran Megan Syverson said the connections she forged through the UW-Waukesha student veterans organization helped her succeed after she arrived on campus in 2014 feeling lost following four deployments, including "boots on the ground" security missions.
"My anxiety was pretty intense," Syverson, 32, said of trying to fit in on a college campus. "I was uncomfortable so many times."
Now a student at UW-Whitewater studying environmental science, Syverson wonders why UW doesn't do more to recruit and support veteran students, who carry with them guaranteed tuition benefits under the G.I. Bill.
Sandeen said she "can't imagine" that robust veteran programs at some campuses would not be allowed to continue.
The future of athletics at the UW Colleges is another question.
Adam Ligocki, athletic director and men's basketball coach at UW-Waukesha, is betting officials see the value of athletics. A chance to play with the Cougars is one reason some students choose UW-Waukesha, he said.
"They're living the dream playing college sports," he said.
"It's been proven that athletics helps with recruiting and enhances the college experience," Ligocki said. "We're having problems with enrollment and retention; I don't see them removing athletics."
Sandeen said athletic departments will come under the purview of chancellors at each college's affiliated four-year school.
UW students involved in shared governance organizations are also skeptical of the merger and wonder why they were not included in the process that led to Cross' announcement.
The UW System Student Representatives, a group with representatives from each UW campus, asked to be included in developing such plans in the future.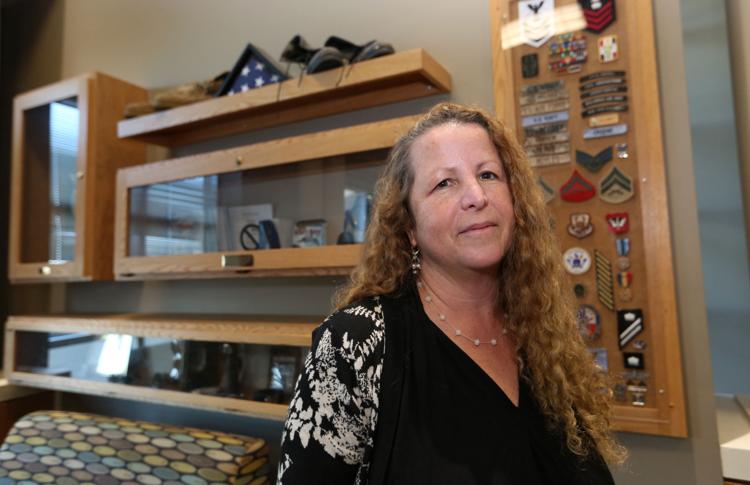 "Moving forward, we urge the University of Wisconsin System to actively seek student opinion, genuinely address concerns and welcome student participation in the implementation process," said a statement released the day after Cross' announcement.
"I think it's best practice to reach out to major stakeholder groups," said Nick Webber, UW-Eau Claire student body vice president.
Sandeen said keeping UW College campuses open in small cities and towns is vital to those communities.
"I've fallen in love with these communities," said Sandeen, who previously worked in innovation at the Washington-based advocacy group American Council on Education and as dean of continuing education at University of California, Los Angeles.
A first-generation college graduate, Sandeen said she has dedicated her career in education to opening doors for others.
"For me, closing a campus was tremendously a last resort," she said. "Putting these campuses under the wing of four-year institutions will provide some additional support."
She was thinking about how to transform the campuses into hubs of multi-media learning, face-to-face developmental learning and online learning with coaching that would allow lower staffing levels, Sandeen said.
But Cross' plan, she said, "is a logical choice given our context and I think there are many benefits to come from restructuring UW Colleges."
Reactions to the merger plan have been mixed among chancellors of the four-year institutions, according to Sandeen.
"One said emphatically, 'This really extends our regional footprint, having a beachhead in new communities,'" she said. She interpreted the remark as evidence that the four-year schools will direct more resources to the smaller schools. Piggybacking marketing efforts might serve to help overcome long-held misperceptions about the colleges, she said.
Other chancellors had more measured responses to the merger proposal, she acknowledged.
Some four-year schools are coping with declining enrollment of their own. As UW- Stevens Point welcomes a freshman class of 1,570 this fall — the smallest in nine years — administrators are considering cuts in staff and programs.
UW-Stevens Point Chancellor Bernie Patterson said there is already a strong transfer program between UW-Marathon County and UW-Marshfield/Wood County and his campus.
"This restructuring will make it seamless," Patterson said in an email.
Division of resources among the campuses is an area not yet worked out, he said.
"All three UW campuses in central Wisconsin share enrollment challenges. Allocating resources from UW-Stevens Point to UW-Marathon County and UW-Marshfield/Wood County could pose additional challenges," Patterson said.
UW-Milwaukee Chancellor Mark Mone noted in a statement the "great promise" offered by the merger proposal.
Mone also said his campus already draws many students from UW-Waukesha and UW- Washington County, the campuses with which his would merge.
"Thus, this action is an extension of our long running commitment to serve students from the state to earn four-year degrees," he said. "Because UW-Milwaukee is the only research campus in the UW System that will be merging with two- year campuses, we will be looking closely at how we can both serve the additional students while maintaining our status as a top-tier research institution."
UW-Madison, the state's other research campus, would absorb UW Cooperative Extension and UW-Extension Conference Centers under the proposal. Other parts of Extension, including public radio and television, would go under the UW System Administration.
UW-Madison Chancellor Rebecca Blank hailed the addition of Extension to the state's land-grant institution.
"Extension embodies the outreach mission of the university, spanning all 72 counties of the state. Indeed, many UW-Madison faculty are partially funded by Cooperative Extension," Blank said in a statement. "We share a similar mission, inspired by the Wisconsin Idea."
While UW campus leaders across the state are looking for answers to questions about the reorganization, education policy analysts on the UW-Madison campus are questioning what the problem is.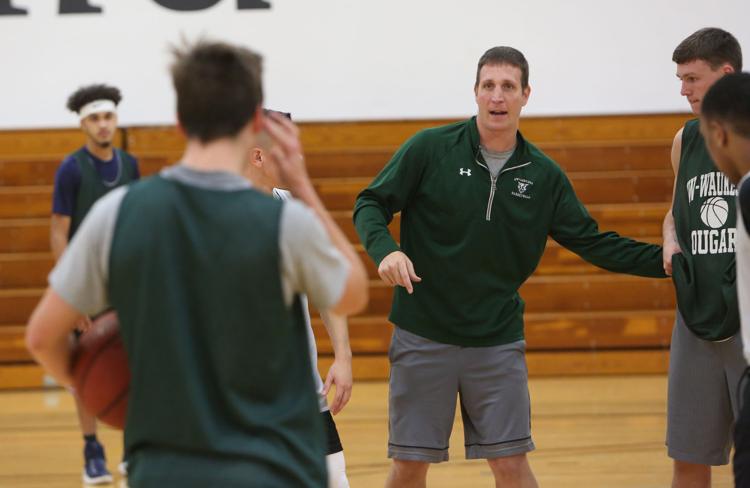 "It's not entirely clear what is the precise problem being solved and the exact solution involved in solving them," said Nicholas Hillman, an associate professor in the School of Education.
The UW Colleges enrollment statistics that Cross pointed to trace a steep drop since 2010. But that was a year of peak enrollment in the entire UW System, due to the recession, Hillman said.
"To base enrollment projections on that point in time just really skews the long view," he said.
Improving transfer rates from two-year campuses to four-year schools can be accomplished through much less drastic steps than a merger, Hillman said. And if mergers result in bigger classes and fewer sections of introductory classes, the progress toward degrees is impeded.
Hillman did appreciate the long view of higher education evident in the plan, however.
"One thing I really like was it was an example of the system being forward looking," Hillman said. "That's the power of a system, to do long-range planning."
Given the context of budget cuts and changes to shared governance and tenure, deciding to restructure the system without participation by faculty, staff and students "seems like a missed opportunity to be more transparent," Hillman said.
Wanner agreed the restructuring is less about the what than the how. The university is often told by skeptical lawmakers to behave more like a business, she said.
"This is not how it's done in the business world," she said. "You want people to be on board."
Around the UW System "many people must be very nervous and insecure in their jobs," Wanner said. "Creating insecurity – I'm not sure how that helps anyone."
Noel Radomski, managing director of the Wisconsin Center for the Advancement of Postsecondary Education at UW-Madison, is calling on regents to delay action on the restructuring proposal to allow time to consult a list of stakeholders that includes: "legislators, county executive and board supervisors, business leaders and associations, and citizens."
The way the transfer of the Cooperative Extension to UW-Madison is now mapped out could be setting up the campus to fail, Radomski argued. That's because revenue from UW's continuing education division that now partially funds Cooperative Extension would be transferred to UW System Administration.
Cooperative Extension has traditionally worked to develop practical educational programs tailored to local needs, like the agricultural agents who have long assisted state farmers.
Underfunding Cooperative Extension could force program closures and reduce outreach, Radomski said, sowing "seeds of discontent in Wisconsin's 72 counties."
Radomski advocated the elimination of UW-Extension central administration positions. If that's done, the reorganization "could help to re-integrate UW-Madison's research, instruction and public service and outreach," he said.
UW Regent Tony Evers argued last week the reorganization proposal "seems to be rushed."
"I kind of get what they are trying to accomplish," said Evers, who is running as a Democrat for governor in 2018.
"I'm a strong supporter of the UW Colleges. I want to make sure they get out of this with the same mission, but bad process seems to lead to bad product," said Evers, one of two regents not appointed by Walker.
Evers said he'll call for a delay but knows there's not much prospect of slowing restructuring under the current makeup of the Board of Regents. The board recently introduced and approved a controversial policy requiring the expulsion of students who interrupt controversial speakers on campus without the typical consideration by a regent committee, Evers noted.
Along with changes in university policy weakening the protections of tenured faculty to speak freely, and the powers under shared governance for faculty, staff and students to shape policy, devising a restructuring framework without consultation "amplifies the perception of those who think they don't have a voice to believe, 'Yeah, they don't,'" Evers said.
UW System officials say a change in state law governing the UW System will not be needed to make the proposed changes. But reaction to the plan broke down along the party lines that shape higher education legislation at the Capitol.
"Even as we see a decline in enrollments at some of the two-year campuses, I applaud the effort by President Cross to bring forth a plan that maintains student access and creates opportunities for efficiencies," Sen. Sheila Harsdorf, R-River Falls, chair of the Senate Committee on Universities and Technical Colleges, said in a statement.
To state Rep. Jimmy Anderson, D-Fitchburg, the plan is an example of the Republicans' authoritarian style. "It's ruling by edict," said Anderson, a member of the Assembly Committee on Colleges and Universities. "That's not the way we should do things here in Wisconsin." If UW Colleges' enrollment is low, the state should invest in them to make them more attractive and accessible to students, he said.
Sandeen said she is not focusing on her own future, with the elimination of her post under restructuring.
"As of July 1, my job will change. I'm sure there will be other opportunities for me within the UW System." As for other layoffs, Sandeen said staff will be needed to implement the reorganization.
"What I'm really focused on now is the transition, making sure students keep progressing, employees stay productive and land in a good place," Sandeen said. She is aware, too, that her attitude sets a tone for her staff. "I see things in a positive light," she said.
"Before this came multiple budget cuts — consolidate this, reorganize that — they are real team players," she said of staff. "They are here because they are committed to the mission and that guides them.
"At this point they are willing to reserve judgment, keep working and see where it goes."