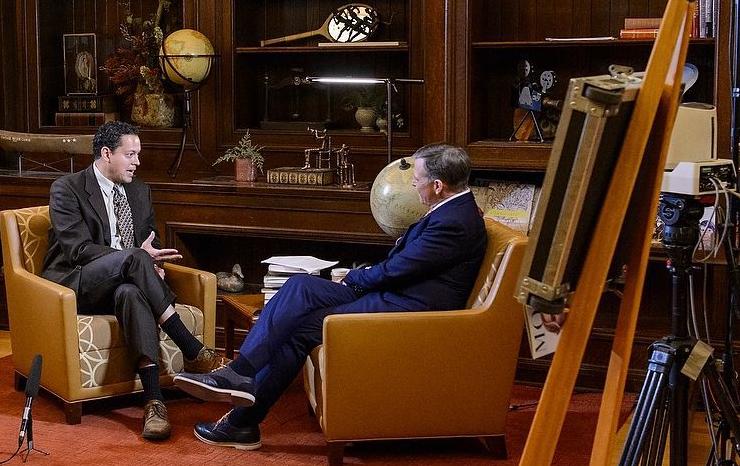 It's not only this weekend's graduates who are saying goodbye to UW-Madison. Budget cuts and politics have combined to convince faculty — some who thought they would retire at the campus — to accept offers of the kind they've declined in the past and take their expertise and grant funding elsewhere.
Years of declining public funding to the university, accelerated under Gov. Scott Walker, are undermining the institution's commitment to invest in their fields of study, say some departing faculty.
Others say the dilution of tenure protections in policies adopted by the UW System Board of Regents this spring makes them feel personally vulnerable.
And to other faculty leaving UW-Madison, the combination of tight budgets and weakened shared governance signal that, long term, what happens in the classroom will be influenced too deeply by the bottom line.
Those influences could be very damaging over time, said Will Jones, a professor of history who is headed to the University of Minnesota in the fall.
"Faculty know about curriculum and make decisions based on pedagogical reasons — that's one reason we have faculty governance," Jones said. "Supplant that with a purely financial calculation and it's pretty easy to predict where that is headed."
UW-Madison officials said they will not know until August how many faculty decided to leave this year.
UW-Madison spokesman John Lucas said Friday that the university has been working to retain valued faculty.
"We value all of our faculty and want them to continue their productive and important work, much of which directly or indirectly benefits the people of the state of Wisconsin, here at UW-Madison," Lucas said in a statement.
"We have prioritized retention efforts and have invested nearly $13 million this academic year in research grants and support to help ensure we can remain competitive with outside offers from other universities. Similarly, we have invested $8 million in recruitments," he said. "The university continues to make its case on a daily basis about the value it provides to students, families and the people of the state. Our faculty are vital to providing that value."
The depth of the cut in funding to the UW System in Walker's 2015-2017 budget — $250 million — brought spending cuts that some departing faculty found painful.
UW-Madison's School of Education last year gave long-sought approval to hire a faculty member focused on math education to help revive a specialty that had been depleted through attrition, said associate professor Amy Ellis. Then Walker's budget came down and plans for a hire in math education were scuttled.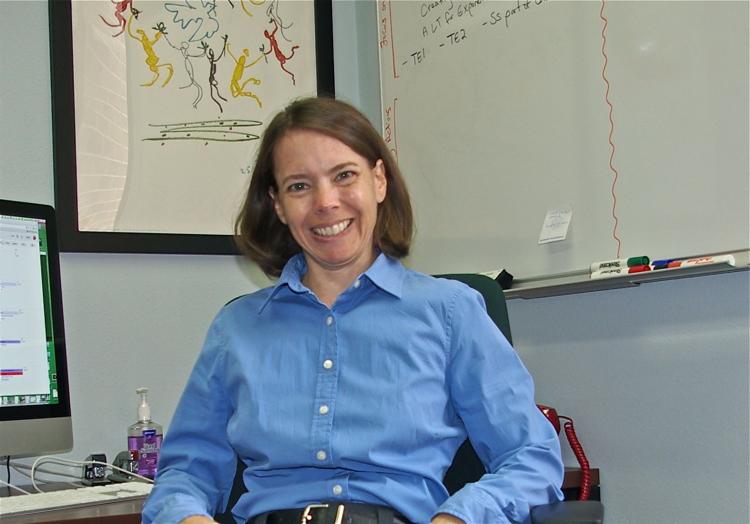 "That was a huge blow," Ellis said. "And it showed me that we are not going to see much relief in terms of the resources we need to do our jobs."
Despite its practical applications in the burgeoning and politically popular STEM (science, technology, engineering, math) fields, UW-Madison is disinvesting in research into improving math education, Ellis said.
The National Science Foundation has put out a call to improve math education and Ellis has collaborated with teachers in the Madison Metropolitan School District to study how middle-school students think while doing math, she said.
Yet at UW-Madison, math education is not a high enough priority to warrant hiring. Beyond that, political pressure to reduce certification requirements for teachers, so that they may someday not need a degree to go into the classroom, further jeopardizes the perceived value of her work in Wisconsin, Ellis said. "It seems like the writing is on the wall."
Ellis said she's been recruited by other universities over her 12 years at UW-Madison but stayed because of the many good things about Wisconsin. This year, the tipping point was reached.
"I can be anywhere, and up until now I chose to stay in Wisconsin, but I no longer feel it is worth it to give my talent and effort to a state that explicitly devalues education," she said.
So Ellis is off to the University of Georgia in Athens this fall to join a group of 10 math education scholars, a specialty that continues to expand there.
And she'll take with her more than half the research funding she is working with, Ellis said.
"It's important that people understand that when faculty like me leave, we not only take our ability to improve the quality of teaching and learning to another state," she said. "I'm taking over $2.2 million from Wisconsin to Georgia."
Professor Christina Ewig said that while gender and women's studies has a strong tradition at UW-Madison, the continuing effects of long-term austerity hit small departments hard.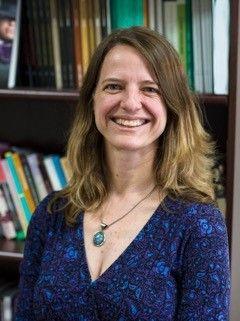 Staff cuts demanded by reduced public funding are more difficult to absorb, and it is trickier to weather a growing push to be part of the effort to raise funds privately, Ewig said. "We are trained as scholars and teachers; we don't know how to go about fundraising."
This fall, Ewig will take a job as professor and director of the Center on Women, Gender and Public Policy at the Humphrey School of Public Affairs at the University of Minnesota in Minneapolis.
The opportunity for scholarship and public engagement on issues of gender equity was a draw to Minnesota, she said. The political uncertainty in Wisconsin was a push.
"I'm very sad to leave Madison," she said, praising her dedicated colleagues and the campus' vibrant intellectual environment. "We're raising our kids here – we were happy here."
Ewig is married to history professor Will Jones.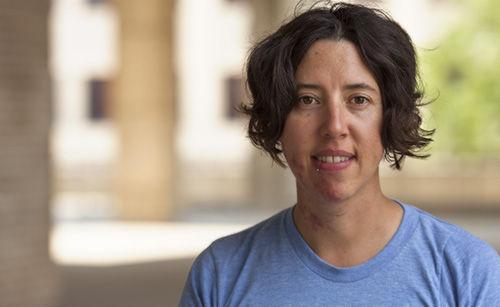 For Karma Chávez, an associate professor of communication arts, it was a lack of "real tenure" and inadequate support for ethnic studies that prompted her to take a job at University of Texas at Austin.
The lack of investment to increase the number of faculty in ethnic studies has been an issue for years, although there are some signs that may be changing with a renewed call for expansion that emerged from the campus outrage over a series of bias incidents this semester, Chávez said.
Chávez studies rhetoric, particularly around issues in queer and migration politics. She has been a target of right-wing media, and an occasionally outspoken critic of the UW.
Changes to tenure policy allowing faculty to be laid off after programs are discontinued for economic reasons — not just academic reasons as before — left Chávez feeling unprotected from political attack, she said.
"My research is highly political," Chávez said. "As a queer Chicana, I felt very vulnerable. Program redesign can redesign someone like me right out of a job. At this juncture it's not really a risk I am willing to take."
Chávez said she regrets the need to leave Madison, where she was active in the campus community and beyond, including a weekly talk program on WORT community radio.
"I worked really hard to make the university an accessible space for poor communities of color and create programs and classroom spaces that reflect the experiences of students and community members of color. I am sad to leave that work," she said. "I support the faculty who continue to engage in the struggle here."
The southwest U.S. better suits her culturally, Chávez said, but she is not unaware that the political forces that made Wisconsin unpredictable may soon come to roost there. "I'll be really well prepared for the fight when it comes to Texas," she said.
Jones, an expert in civil rights and labor history, said he hasn't much felt the pinch of tighter budgets in his large department with a deep pool of alumni donors. He has taken on topics that are politically controversial — like the book on collective bargaining in the public sector he's working on now — and never felt pressured to mince his words.
But he and his wife, Ewig, decided to go to Minnesota because of the changed landscape at Wisconsin.
A couple of years ago, Jones said, he was approached by a couple of universities. He went to his department head, was offered a raise and opted not to apply for those other jobs.
"A lot of that had to do with the fact we couldn't imagine leaving here," Jones said. "It's a great place to live and a remarkable university. The idea of leaving seemed kind of outlandish."
But over the past year, as the future of tenure at UW was up in the air, Jones said he and his wife could not dismiss recruiters out of hand. They are moving on, but uncertainty born of continuing budget austerity poses troubling possibilities, he said.
As academic departments become increasingly reliant on private money, the donors have more influence over the focus of the department, Jones said.
"Traditionally, when we hired, the department decided where it wanted to shore up weaknesses or build on strengths — the decisions were made on curricular and pedagogical reasons," he said. "Now we often have to hire based on what position someone is willing to endow. We control the decision of who to hire, but the initial framing is what someone is interested in funding. I see that happening more and more going forward."
Tenure as it was reshaped by the Board of Regents probably won't lead to faculty losing their jobs for what they say anytime soon — at least not in the history department, Jones said.
But he is concerned that support staff will not be replaced, leaving those remaining under increasing pressure to do the day-to-day tasks that keep a department running. Most importantly, diminished advising staff will be stretched to adequately guide students to graduation in an efficient manner, he said.
Jones also is concerned about the long-term combined impact of financial considerations and the weakening of faculty governance on curriculum. With financial considerations ruling, it will be tempting to close those programs that don't have wealthy alumni to fund them or don't produce high earners, regardless of the discipline's value to society, he said.
"Ethnic studies, gender and women's studies — these are programs it will be tempting to downsize through attrition. Over time, we may see those programs declining as a portion of curriculum, in way could be very damaging socially. The erosion of faculty governance accelerates that," Jones said.
It all contributes to a climate where people who with affection for the institution decide they must leave it.
"People are here out of dedication to the institution and it is an institution worth being dedicated to. But that only goes so far," Jones said.
Share your opinion on this topic by sending a letter to the editor to tctvoice@madison.com. Include your full name, hometown and phone number. Your name and town will be published. The phone number is for verification purposes only. Please keep your letter to 250 words or less.
Be the first to know
Get local news delivered to your inbox!