Those were the days, University of Wisconsin alumni from the 1960s recalled as they shared their stories for posterity during the Madison Reunion.
"There couldn't have been a better place to spend the '60s than Madison," said Don Ljung.
The conference, running Thursday-Saturday at the Memorial Union, offers panel discussions, music, films and exhibitions recalling the fertile political, cultural and artistic climate of the campus for more than 1,000 registered participants. They also were invited to share reminiscences in a Memory Booth coordinated by the UW Archives and the Madison Public Library. That project sat volunteers down for a video or audio-only recording with a facilitator who mostly let speakers share what they would.
A handful of alumni who also shared their stories with the Cap Times covered a variety of topics, from the notorious protests against the Vietnam War, to the beginnings of the environmental movement to the gender-biased policies of the time.
The interviews were less structured than an oral history project, said Troy Reeves, an archivist with the UW Library and oral history expert. "This is more 'story gathering'," said Reeves, adding that both UW and Madison intend to preserve stories recorded at the reunion on web pages associated with their libraries.
UW alumnus Chuck Hunt recalled that he was "beaten unconscious" by police during the attack that flared from an October 1967 sit-in protesting recruiting on campus by Dow Chemical, manufacturer of the napalm used as a weapon by the U.S. military in Vietnam.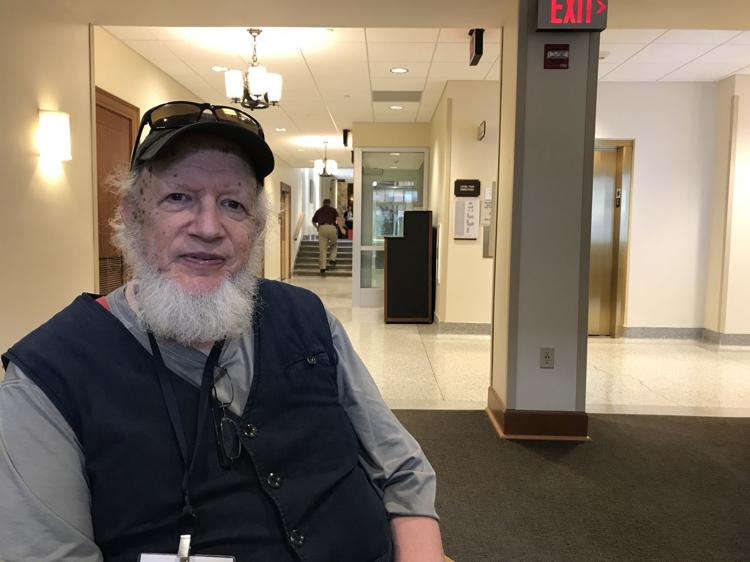 "I never trusted this country again, and I still don't," Hunt said.
It also increased his wariness of the press and its biases, he added. Hunt said his activism with Students for a Democratic Society brought him to the attention of the FBI, which amassed a thick file on his activities.
After college, Hunt worked as a paralegal with an anti-draft law firm on the West Coast, then headed to northern Canada where he married and had a family while working as a farmer and beekeeper. Later he became an instructor in sociology at the University of Oregon.
His experience at Madison shaped him, Hunt said. "This was a very special place and it shaped me — more than just politically. It shaped what you did with your life, how you did it, what your values are."
His UW years left a legacy of the need to resist, to speak out, he said.
"It taught me that silence in the face of evil is complicity," Hunt said. "It's amazing to realize that things, if anything, are worse now. That's why I recorded this — hopefully some young person will listen to it. You hope it sparks resistance," he said.
Michael Oberdorfer went to UW, like his father, who was warned off trying to enroll at Harvard — where he had been accepted — because he was Jewish, Oberdorfer recalled. His father had been assured it would not be an issue in Madison, where he met his future wife and Michael's mother, who was from Hudson, Wis.
Oberdorfer's role as a photographer for the underground Connections newspaper got him into the Commerce Building (now Ingraham Hall) on Bascom Hill during the Dow protest as demonstrators filling a hallway were clubbed by Madison police officers and forced from the building. The protest halted classes and thrust UW into the national news.
"It changed everything," said Oberdorfer, who ended up serving jail time on charges arising from the protest.
He acknowledged that there was a drug culture on campus in those days, but political activism was much bigger, he said.
"I eschewed drugs because you can't change the world if you're stoned," Oberdorfer recalled.
"From the beginning this university as meant a lot to me because of that thing with my father," he said. "It has a great progressive tradition, which I hope is reemerging."
David Lipsky was a biochemistry major and member of the Science Students Union, which organized students around environmental issues, he recalled. The group presented workshops and sponsored speakers like Paul Erlich, author of "The Population Bomb." "We discussed things like the energy crisis and the monopolization of the oil industry," Lipsky recalled.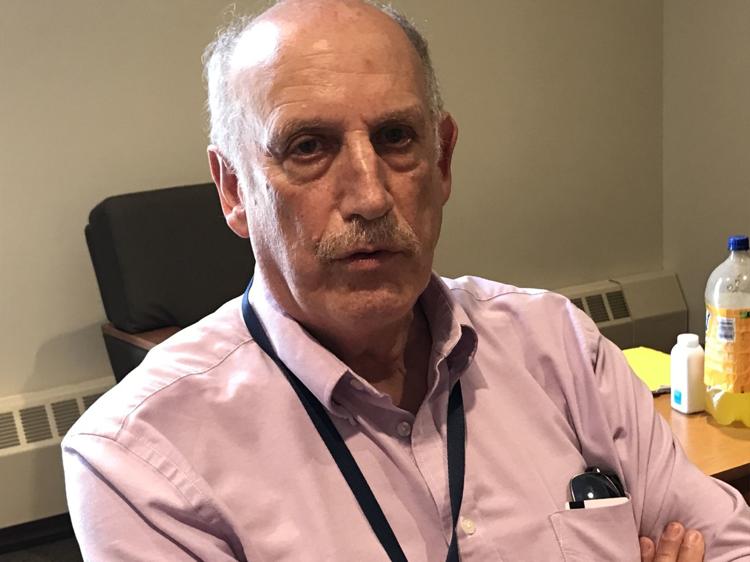 When state environmental groups, with the help of the fledgling Environmental Defense Fund, in 1968 sought a ruling that DDT was a pollutant under the law, members of the Science Students Union staged a guerrilla theater action at a hearing at the Capitol that pitted activists against the powerful chemical industry.
"We organized an event where we dressed up in army camo outfits and had water guns that looked like M16 rifles and marched lock step up to the State Capitol," Lipsky recalled. "We had said the guns were filled with DDT and 'if it so harmless, we'll spread it around.'"
The group gained entry to the building but not to the room where the hearing was held that resulted in an important victory in what became a successful national movement to ban the chemical, which made birds' eggs so brittle they cracked in the nest.
Lipsky later worked for a professor researching the impact of DDT and PCB on birds, and went on to a career in environmental regulation.
"The arc comes back to the Science Student Union," he reflected. "This is one of the premier universities in the world. I got a great education. I never took a geology course or an engineering course or a limnology course, but I've worked closely with engineers and geologists and limnologists.
"You never know what you're going to end up doing — keep an open mind," Lipsky said.
Ellen Ljung recalled that she had not been aware of nascent feminist activism when she attended UW from 1965 to 1970, but did become involved in anti-war demonstrations and efforts to establish a black studies department.
"My freshman year on campus, women had an 11 p.m. curfew during the week and 1 a.m. on weekends. Men had no curfews. Idiot men, climbing our dorms — it's amazing no one was killed. It should have been the guys who had curfews," she recalled.
"I think now about how we accepted things we shouldn't have,"
She met and married Don Ljung, who was a graduate student in physics when the Army Math Research Center in Sterling Hall was bombed in August, 1970, in protest of the university's research connections with the military.
Post-doctoral researcher Robert Fassnacht was killed, and the bombing impacted virtually the entire physics department, Ljung said. "My research was put on hold for over six months. The delay caused the Ljungs, by then parents to an infant, to stay on campus another year for him to complete his degree, with Ellen taking a job as a teacher to help make ends meet.
"I learned during our time here — so many things happened differently from what I wanted — but they happened the way they needed to," she said. "There was a push-pull between old traditional theories and very different way of doing things. It was an incredibly hopeful time to be young, to be thinking about who you were and what you believe. Madison exposed you to so many possibilities."
"It was so exciting," said Don Ljung, who went on to a career as a researcher and professor. "Not just intellectually, but politically, all of us channeling our energy toward making a better world."
"Although it didn't turn out that way," he said.
"We're still trying," she said.