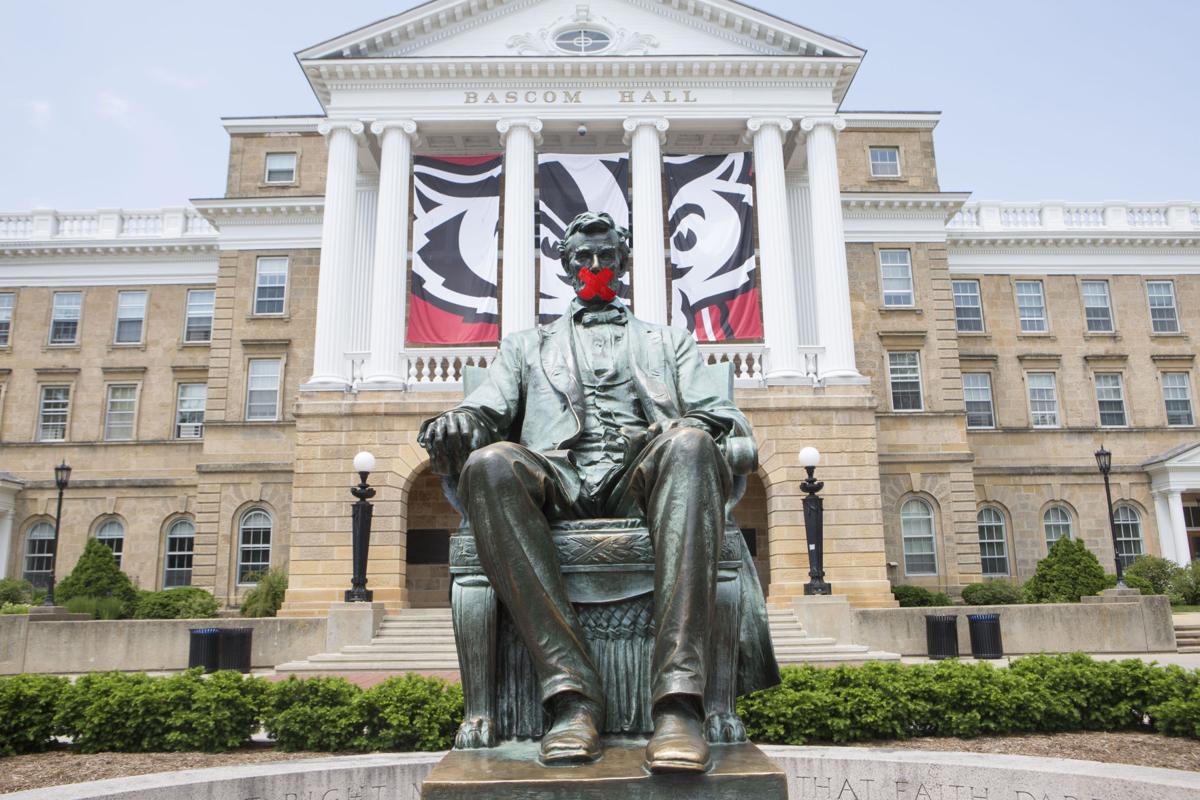 Rep. Terese Berceau, a Madison Democrat, was quizzing Rep. Jesse Kremer, her Republican colleague from Kewaskum, at a hearing for his proposed Campus Free Speech Act before the state Assembly's Committee on Colleges and Universities recently.
Berceau wondered what would happen under the bill — which requires University of Wisconsin System institutions to be neutral on "controversies of the day" — if a student in a geology class argued the Biblical theory that the earth is only 6,000 years old.
"Is it okay for the professor to tell them they're wrong?" Berceau asked during the lengthy session on May 11.
"The earth is 6,000 years old," Kremer offered.  "That's a fact."
But, he said, "this bill stays out of the classroom."
Yet Kremer immediately speculated that students who felt intimidated from expressing their opinions in class could bring their complaints to the Council on Free Expression, an oversight board created in the bill. So the law could potentially cover things that happen in the classroom, he suggested.
The exchange illuminated critics' concerns over a little-debated clause of the Campus Free Speech Act, a bill that has stirred controversy for its provisions compelling the UW to punish students who disrupt campus speeches.
Dave Vanness, an associate professor of population health sciences and past-president of the UW-Madison chapter of American Association of University Professors, testified at the hearing and said later that he was struck by Kremer's testimony.
"How are we to be taken seriously as an institution of higher learning and research if our professors can be called before a 'Council on Free Expression' to defend their teaching of geology?" Vanness wondered.
Assembly Speaker Robin Vos, R-Rochester, is a sponsor of the bill. He spoke at the hearing about the importance of presenting all views on controversial topics on campus.
"Probably the biggest debate is global warming," Vos said. "A lot of people think it's settled science and an awful lot of people think it isn't. I think both sides should be brought to campus and let students decide."
Introduced as conservatives across the country raise the issue of college students shouting down speakers, the Campus Free Speech Act would allow for the free exchange of ideas that is at the core of the UW's mission, its champions say.
Critics of the bill object foremost to the Legislature's incursion into such campus affairs as student discipline and speaker invitations and say it would stifle protest speech.
Some also are concerned over the potential of the bill's neutrality clause: "That each institution shall strive to remain neutral, as an institution, on the public policy controversies of the day, and may not take action, as an institution, on the public policy controversies of the day in such a way as to require students or faculty to publically express a given view of social policy."
Critics worry the bill would silence the university on public policy issues related to its functioning, as well as the research and scholarly pursuits of its faculty.
Underlying ideological differences and a continuing climate of partisan mistrust have some Democratic legislators and progressive activists convinced that the bill is dangerous overreach. Some of them see it as part of a strategy to capture higher education for a conservative agenda.
"We know this is a national movement to get more conservative speakers on campus and into classrooms under the cover of free speech," Berceau said in an interview. "It's the next stage of the conservative takeover of our country."
The repercussions if the UW System fails to provide a platform for conservative views would be dire, Vos warned.
"If in Wisconsin half the equation of our political spectrum is not allowed to be on campus without being shouted down, I promise you it will be more and more difficult to attract the private support that is necessary to have a fantastic UW System," Vos said.
California, Colorado, Illinois, Louisiana, Michigan, North Carolina, Texas, Utah and Virginia have all seen bills addressing campus free speech. Several of the bills — like Wisconsin's — are based on a model produced by the conservative Goldwater Institute based in Phoenix.
In an introduction to the legislation on its website, the Goldwater Institute paints the recent flurry of protests against conservative speakers on college campuses as a clear and present danger to democracy.
"As both a deeply held commitment and a living tradition, freedom of speech is dying on our college campuses, and is increasingly imperiled in society at large," it reads.
The spread of campus free speech legislation across the country will open a national debate that will influence the broader culture, it predicts.
As evidence of the peril in Wisconsin, lawmakers supporting the bill pointed repeatedly to the November 2016 appearance of conservative commentator Ben Shapiro at UW-Madison. Students opposed to Shapiro's mocking of a push for "safe spaces" on campus interrupted his talk, shouting him down for about 20 minutes. Police then escorted protesters out and Shapiro resumed his talk.
Vos, who has complained about the dearth of conservative guest speakers on UW campuses, said that without a law requiring the university to remain neutral, chancellors can block speakers whose views they don't see as legitimate.
Critics of the Wisconsin bill say the UW has done a good job of protecting speech on its campuses. If there are more liberal speakers invited, that's probably because most students are liberal, said Rep. Jill Billings, D-La Crosse.
"It's important that students have the right to invite who they want," she said. "Who am I as a legislator to say you have to have more conservative speakers?"
The author of the model legislation, Stanley Kurtz of the Ethics and Public Policy Center in Washington, D.C., testified before the Wisconsin committee in May, telling members that neutrality of the university as an institution "is in fact the surest guarantee of free inquiry and viewpoint diversity in its members."
Kurtz was referring to the University of Chicago's 1967 Kalven Report, which he called "a crucial inspiration" for the neutrality provision of the bill.
Kurtz pointed to events that threaten to politicize the university — like the UW-Madison student council pressing for divestment from stock tied to Israel — as reason to erect a "guard rail" against the university voicing its views.
A neutrality provision is included in many of the campus free speech bills, including Tennessee legislation signed into law last month recommended to the committee by Jessica Tormey, UW System vice president for university relations.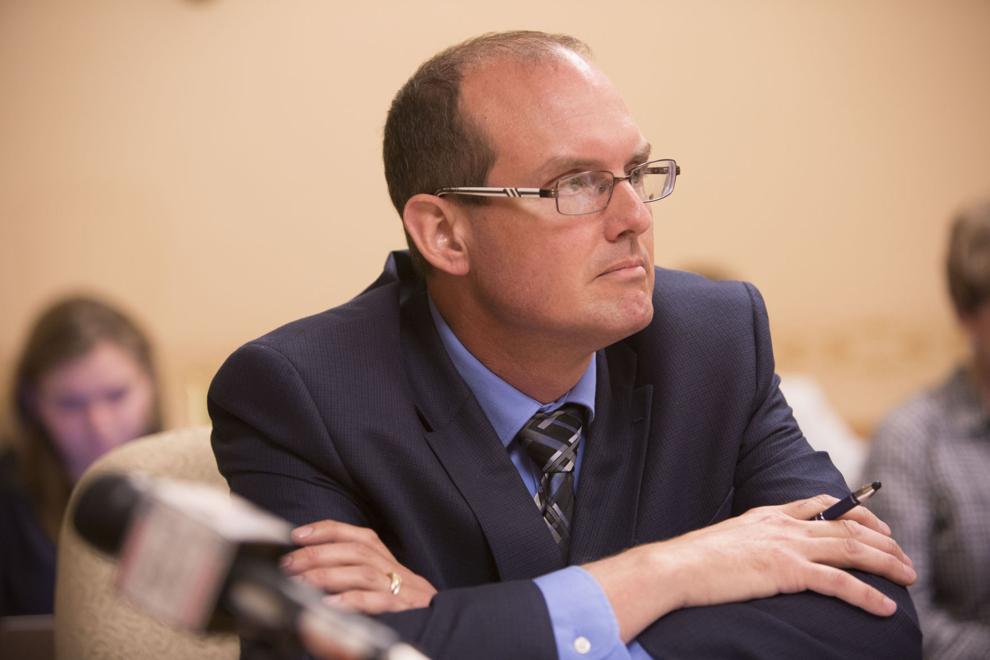 That law articulates that public universities in Tennessee are prohibited from requiring students to adopt or espouse particular beliefs. The law also explicitly regulates classroom discussion, something avoided in the Wisconsin legislation.
Nevertheless, supporters of the Wisconsin bill told stories about student constituents they said had complained that they are intimidated from expressing alternative views because of an overriding liberal bent among their professors.
The Tennessee bill praised by Tormey admonishes faculty to be cautious in expressing personal views in the classroom and avoid controversial matters that have no relationship to the subject being taught or in which they have no special training.
Questioned about regulating classroom speech, Tormey replied that the issue would need further discussion. "I don't know that there has been a specific public dialogue on classroom activity," she said.
Tormey added when legislators or others report that a student's speech has been suppressed, university officials deal with it on a case-by-case basis.
Neither Tormey nor UW System President Ray Cross responded directly to the statement in the bill's text that "institutions have abdicated their responsibility to uphold free speech principles."
In written remarks Tormey read into the record, Cross said: "The Board of Regents, chancellors and university leadership recognize the need to do a better job at ensuring all voices can be heard on our campuses — liberal and conservatives alike — in the classroom, at public forums, through invited speakers, or at other events."
Tormey told committee members that university officials appreciated that the bill called for the Board of Regents to create a policy on free speech.
"We believe the Board of Regents should be the governing body on this issue," she said.
Kremer amended the bill before it was approved by the committee on May 30 to change a range of possible disciplinary penalties into specific sanctions.
The neutrality provision of the Campus Free Speech Act threatens the UW's ability to lobby on issues directly affecting the operation of the university, some critics say. Others fear it will impinge on scholarly and research pursuits that touch on issues of public policy.
The nonpartisan Wisconsin Legislative Council, analyzing Kremer's bill at his request, found that the bill "does not appear to generally prohibit lobbying by the UW System." The prohibited behavior does not fit the definition of lobbying in the law, the analysis said.
The libertarian Wisconsin Institute for Law and Liberty dismissed concerns over constraint on faculty in its written testimony submitted to the committee. But its analysis questioned whether the neutrality provision should be included in the bill.
It is a good idea for a public university to remain neutral on most public controversies to avoid chilling opposing views, WILL officials wrote. But the university is a participant in controversies relating to its functioning, they said.
They recommended a rewording of the clause, adding an explicit statement on the rights of individuals: "Notwithstanding the foregoing, individual members of the university community are free to take positions on the public controversies of the day."
UW-Madison supported amendment of the language as suggested by WILL, said university spokeswoman Meredith McGlone. "So that it's clear such activity is permitted and individual members of the university community are free to take positions on issues," she said.
While some portions of the bill were amended in response to public criticism before it was presented for a committee vote — most notably simplification of language on what kind of behavior was subject to discipline — the neutrality clause was not.
Some UW-Madison faculty members also raised concerns about the clause.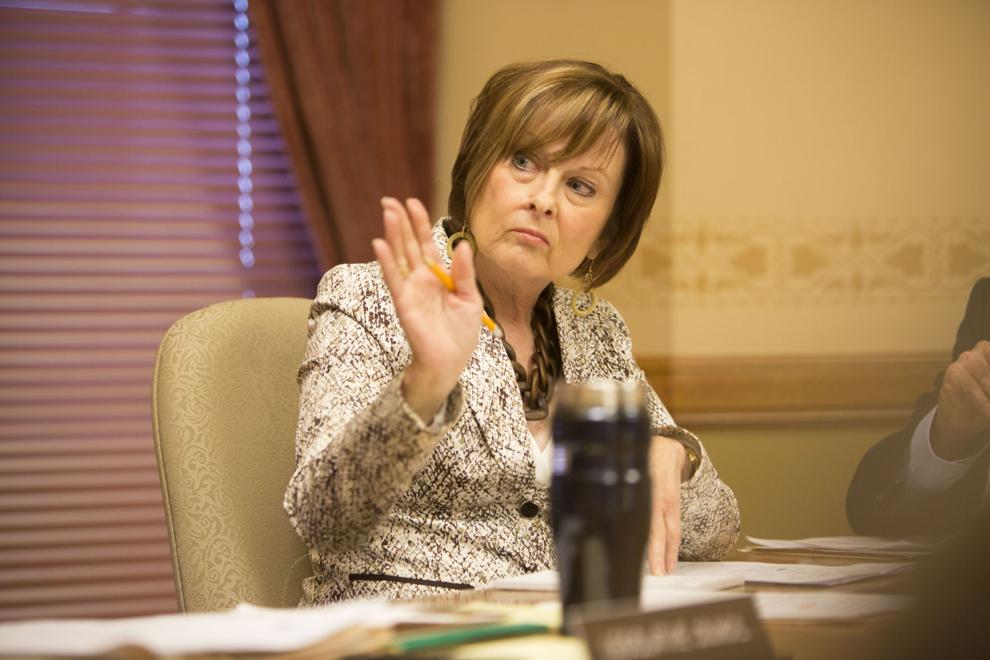 Jordan Ellenberg, a math professor, called the clause "much too broad." He linked the university's lobbying role to research and scholarship in a written statement laying out his opposition to the bill.
"The university must be allowed to advocate, as an institution, for funding of scientific research and humanistic scholarship, for free speech on campus, and for support for our students," Ellenberg wrote. "All of these are controversial matters of public policy in which the university has a direct stake."
Judith Burstyn, a chemistry professor and president of PROFS, a faculty advocacy group, said the provision could stifle academic debate.
"There is concern that, depending on how it gets applied, individuals whose research expertise might lie within the realm of public policy or have implications for public policy would be constrained in speaking out in ways that would otherwise be appropriate for scholars," Burstyn said.
Burstyn also challenged the bill's finding that the university has abdicated its responsibility to uphold free speech. Both the UW Board of Regents and the UW-Madison Faculty Senate have adopted resolutions in support of free speech that, like Kremer's bill, are based on policy at the University of Chicago, she said.
It is well-established legal doctrine that the government cannot require individuals to express an opinion they do not hold, as the bill prohibits, said Howard Schweber, a UW-Madison professor of political science and legal studies.
But governments have been permitted to require that someone refrain from saying something as a condition of employment, he said. So the issue lies in drawing the line between compelling someone to express an opinion and preventing them from expressing a contrary opinion, Schweber said.
Another challenge with the bill is making the distinction between "public policy controversies" and expression protected by the principle of academic freedom.
"Do 'public policy controversies' include the theory of evolution, climate change science or sociological studies?" Schweber asked in an email.
Progressive advocacy groups aimed more pointed criticism at the bill.
"The bill gags the university," said Matt Rothschild, executive director of the advocacy group Wisconsin Democracy Campaign. In his argument, Rothschild referenced political controversy over stem cell research, something UW-Madison lobbied vigorously to protect from prohibitive legislation in 2015.
"So the university stem cell researchers, and the deans of the departments where they work, would not be allowed to take a position on the importance of stem cell research to cure diseases?" Rothschild asked. Would the chancellor be prohibited from weighing in on such issues as student debt or whether higher education should be free of charge, he queried in his written testimony.
"You are saying that UW institutions should remain neutral on the question of Darwin and natural selection versus creationism," Rothschild said. "This is ludicrous and hidebound."
The bill, he said, "would turn 'sifting and winnowing' into 'gagging and suppressing.'"
Chris Ott, executive director of the ACLU of Wisconsin, also criticized the bill in terms of the popular UW mission statement.
"This sounds like a retreat from the 'Wisconsin Idea,' which says that our universities have a right and a responsibility to address important questions, not to stay on the sidelines," Ott said. "This idea has served our state and guided the state university system for more than a hundred years, and it would be a mistake to step back from it now."
Ott argued that it is especially important that UW schools be part of the debate, as institutions, about the importance of tolerance and diversity.
"School officials should not be prohibited from reassuring students — especially students of color and LGBT students, who are singled out by the protected speech of other students, professors or invited speakers — that the school does not agree with hostile speakers and that it welcomes all students," Ott said.
To the extent that the institutional neutrality requirement prevents UW schools from countering hateful speech, "it will impoverish the diversity that is crucial to the life of a university and preparing students for an increasingly diverse world," Ott said.
Some progressives see the bill as an attempt to squelch voices that conservative advocacy groups want to silence.
Rep. Gary Hebl, D-Sun Prairie, complained about the "hired guns" testifying in support of the bill. He dismissed assurances by the bill's authors that it would apply only to speech in public forums, not the classroom. "That's such malarkey," he said.
It's an organized effort, Berceau said.
"It goes back to ALEC, it goes back to the Koch Brothers, and probably to funding by the Bradley Foundation," she said. "They want to divide faculty and students against each other and create paranoia on college campuses."
The Milwaukee-based Bradley Foundation, a major funder of conservative causes, gave $695,000 between 2011 and 2015 to ALEC, the American Legislative Exchange Council, according to a Milwaukee Journal Sentinel report on the foundation's growing influence in selected states across the country. The corporate-funded ALEC provides model legislation on conservative agenda issues to its members.
Bradley also donated $2.9 million to WILL during that period, the Journal Sentinel reported.
The Bradley Foundation donated almost $3 million to the Ethics and Public Policy Center between 2001 and 2010, according the Madison-based Center for Media and Democracy. And the Goldwater Institute has received significant amounts of funding from sources with close ties to David and Charles Koch, leading funders in conservative politics and policy, the center reported.
Just before the committee voted 8-6 along party lines on May 30 to send the bill to the Assembly, Kremer told members that it transcends any particular free speech incident on UW campuses. He suggested it transcends politics as well.
"This bill is not because of the Ben Shapiro incident," he said. "This bill exists because we should be preserving our democracy. That's exactly what this bill does, it preserves democracy."
Share your opinion on this topic by sending a letter to the editor to tctvoice@madison.com. Include your full name, hometown and phone number. Your name and town will be published. The phone number is for verification purposes only. Please keep your letter to 250 words or less.