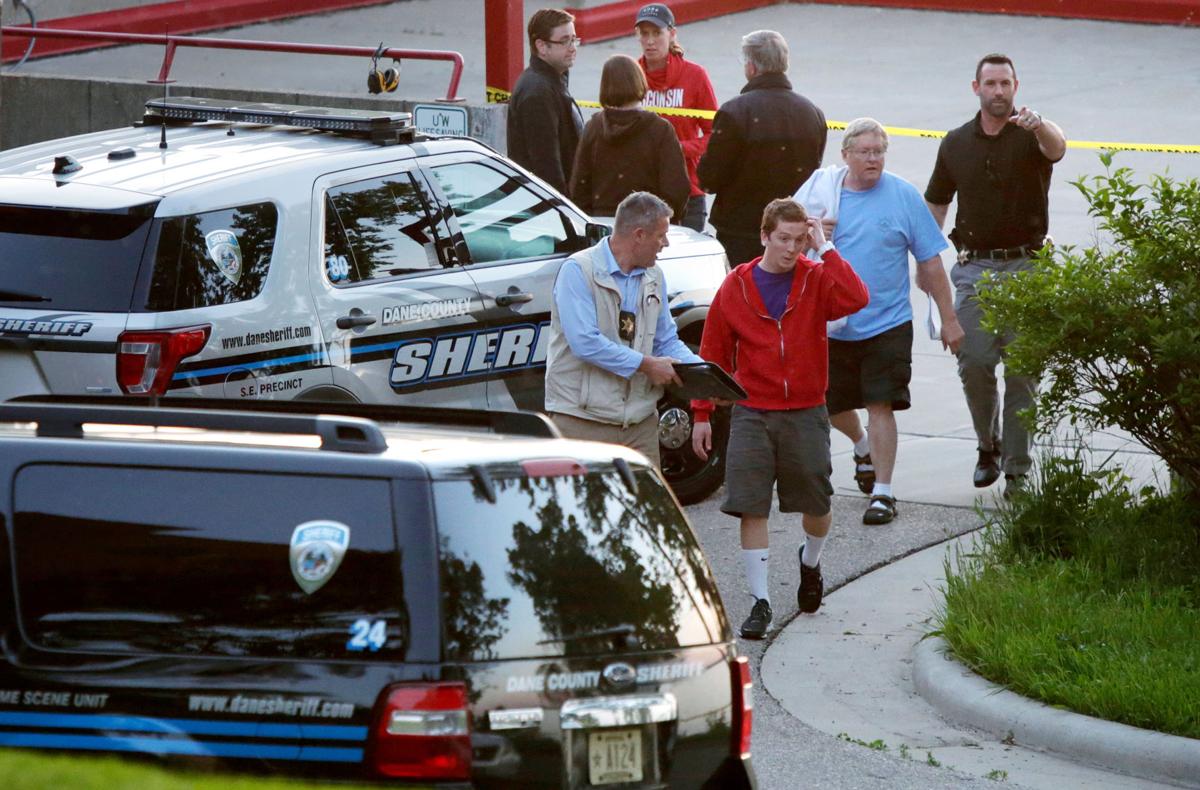 The family of a windsurfer killed by a University of Wisconsin Lifesaving rescue boat is going to court to get access to evidence being collected from the deadly May 31 collision on Lake Mendota.
Milwaukee attorney Jay A. Urban said Tuesday he was planning to file a motion in Dane County Circuit Court to compel investigators to preserve evidence for a lawsuit to be filed by victim Yu Chen's mother Xiao Xu, of China.
Urban has prepared a motion for the Circuit Court, but first must go through Probate Court to have Xiao named special administrator of Chen's estate, he said.
Chen was a popular windsurfing instructor with the Hoofers Sailing Club, operating out of UW-Madison's Memorial Union. He had been working with a student shortly before being struck by a rescue power boat near UW's Lifesaving Station at 144 E. Gilman St.
Three employees of the UW Lifesaving Station reportedly were on the rescue boat.
Urban said he needs access to evidence to file a notice of claim, required by law before a suit against state agencies can be filed. He has only 120 days from the accident to file that notice. In addition, some evidence is time sensitive and might be lost if not shared soon, Urban said.
According to Urban's filing, Chen's left arm was severed when he was hit by the rescue power boat, and the arm may still be in the lake. Urban said a watch Chen was wearing at the time of the accident, which records time, location and speed, could provide evidence in the case.
The court action seeks access to any information related to recovery of the arm or the watch.
Chen's death is being investigated by the Dane County Sheriff's Office, but some evidence also may be in the hands of the Department of Natural Resources, UW or other state agencies, Urban said.
Other evidence Urban wants access to includes:
Written, photo and video investigation materials of the May 31 incident, including records of inspection of the boat or body;
The power boat involved in the collision, which may have been released back to UW Lifesaving Station after an inspection;
Records on service and maintenance of the boat;
Policies on lifesaving and patrolling on Lake Mendota by UW and the Hoofers;
Documents, materials and videos of training of UW Lifesaving employees, including their employee files;
Logs and journals of the UW Lifesaving Station operation for May, including weather conditions;
Records of policies and procedures for rescue and boat operations;
Videos and photos of Lake Mendota on May 31 from the Lifesaving Station, the nearby former governor's mansion and other state agencies.
"How can three people not see a windsurfer with his sail up in broad daylight?" Urban asked. He said he concluded that was the circumstance of the accident from what he was told, but acknowledged that it has not yet been conclusively determined whether Chen was on his board or down in the water when he was hit by the boat.
As time goes by, "some evidence will be gone," Urban said. The watch could go unrecovered from the lake, he said. If the rescue boat was put back into service, markings on it and other evidence of what occurred could be obliterated, he said.
Urban said he also wants his experts to receive evidence – like GPS readings – in their original form so they can interpret them.
Urban said Xiao expects to bring an injury and wrongful death civil lawsuit against the University of Wisconsin, State of Wisconsin and involved employees, including the people involved in the piloting of the boat and surveillance of the lake at the time of the incident.
Urban would also like depositions to be scheduled with four UW Lifesaving employees.
Sheriff's Office spokeswoman Elise Schaffer said Tuesday that the investigation is awaiting results of toxicology tests, which she has said can take from four to six weeks.
"This is an open and ongoing investigation, so not all information is able to be shared at this time. We are working hard to get answers for everyone involved," Schaffer emailed on Tuesday.
Share your opinion on this topic by sending a letter to the editor to tctvoice@madison.com. Include your full name, hometown and phone number. Your name and town will be published. The phone number is for verification purposes only. Please keep your letter to 250 words or less.
Be the first to know
Get local news delivered to your inbox!