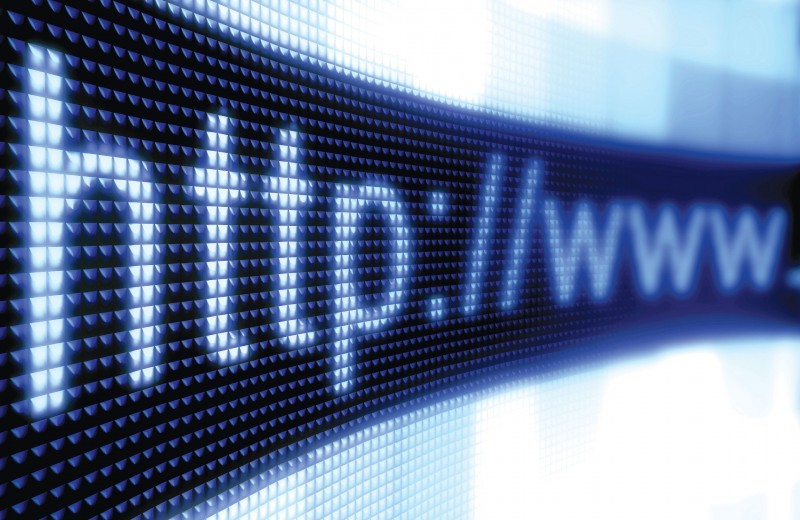 The University of Wisconsin System is coming under fire from the state's largest association of telecommunications providers for planning to use millions of dollars in federal stimulus funds to expand high-capacity broadband Internet services in communities across Wisconsin.
Bill Esbeck, the executive director of the Wisconsin State Telecommunications Association, argues the project will duplicate an existing network and take revenues out of the pockets of local Internet providers. The group is asking for a state review of the plan and is considering legal action, says Esbeck.
But those backing the undertaking argue it will bring faster and more reliable Internet service to public safety agencies, health care providers, schools and community organizations in Platteville, Superior, Wausau and the Chippewa Valley (Eau Claire) area.
"This grant seems like a bizarre thing to fight, but if you look carefully at who is pushing this, it's the same not-so-invisible hand of AT&T," says UW-Madison professor and telecommunications expert Barry Orton. "This is an industry protecting its own nest. It's the equivalent of the railroad industry 50 years ago saying, 'You don't need to put money into airports and please don't put any federal funding into highways.'"
Telecommunication companies, however, aren't the only ones making noise. Last month four Republican lawmakers who sit on the Joint Committee on Finance sent a letter to the Democratic co-chairs of that committee asking for a review of the project because they believe the UW System may be violating the law if it moves forward with the broadband expansion.
That letter — which was sent by Rep. Robin Vos, R-Rochester, Rep. Phil Montgomery, R-Ashwaubenon, Sen. Alberta Darling, R-Menomonee Falls, and Sen. Luther Olsen, R-Ripon — expressed concerns that the System's planned expansion of Community Area Networks, which essentially are regional co-ops for owning and managing broadband fiber, would duplicate and compete with BadgerNet, an already existing network that is provided by local telephone companies to municipalities and other public entities under a deal with the Department of Administration.
"The network is duplicative and it's going to impact the ability of local telecommunications providers to invest in those communities," says Esbeck. "We just don't believe that with resources so scarce these days that it's wise for the UW to be using federal money to compete against private companies and threaten local jobs."
Adds Montgomery, who is not running for re-election this year after serving the Green Bay area for 12 years: "I just want a discussion to make sure we spend this money wisely. What we can never forget is stimulus money is our money. It is tax dollars, and we want to make sure we're growing the economy and not growing government."
The letter sent by Montgomery and his colleagues also questions the legality of the UW's involvement in "providing telecommunications services to others," and notes state law indicates the university "shall not offer, resell or provide telecommunications services … to the general public or to any other public or private entity." Esbeck adds that the UW System is required by state statute to submit in-depth internal reviews about information technology projects that are high risk or cost more than $1 million, and send reports to the Legislature's Joint Committee on Information Policy and Technology. The WSTA says UW has done neither.
Mark Pocan, D-Madison, co-chairs the Joint Committee on Finance and his office reports that both the Legislative Fiscal Bureau and the Legislative Council are looking into the matter.
UW System spokesman David Giroux argues that the university is not starting a telecommunications business and notes the grant is to simply lay down the fiber for a new broadband network to be used by a Community Area Network, which is basically a local co-op of hospitals and health care providers, libraries, public safety organizations, higher education institutions, including UW, and the like.
"Some people start with the false assumption that the university wants to, or will get into, the business of being an Internet service provider. That's false. It's a matter of building that capacity and then handing over the keys to the Community Area Networks," Giroux says.
As Orton explains it, this project would give different groups faster access to the Internet. "If you're using a car analogy, it's like building local on-ramps and upgrading feeder roads to the Interstate. It doesn't change the speed or nature of the Internet as a whole, it just helps people get onto the Internet must faster and easier, and at a much lower cost."
But Esbeck argues the existing network allows customers to do everything they need to be able to do.
"What we have in place is already providing a tremendous example of the public-private partnership that many states envy," he says.
Some of those using the current system, and who are hoping to tap into the new one, disagree.
David Mortimer, a communications specialist for both Sacred Heart Hospital in Eau Claire and St. Joseph's Hospital in Chippewa Falls, says "there is a whole lot of misinformation going on" from those opposed to the project. "We need a higher speed and more reliable network," he says. "That's very important when you're trying to transfer CT scans and MRI scans, or doing real-time video on an ultrasound — sometimes in emergency situations. You need the added dependability and speed."
"The broadband that we have now, and I'm using that term very loosely, isn't always the best for patient-side data transfers — like transferring EKG information to a hospital," says Eau Claire Fire Chief Ed Kassing. "And the services we do use are very cost-prohibitive. With this new initiative we would have access to fairly inexpensive, very wide broadband capabilities."
Adds Kassing: "It's not like we're getting these telecommunications people coming to us and asking, 'What can we do to help you out?' It's more like, 'If you want our services, this is what it's going to cost.'"
One of those grants, worth $2.4 million, is to help UW-Extension support education and outreach by teaching underserved groups — such as farmers, senior citizens and the unemployed — about the advantages of using high-capacity broadband. This grant will also create 10 new public computer centers. No one contacted for this article was against using federal stimulus dollars for this undertaking.
The angst is over nearly $30 million that was awarded to build more than 600 miles of fiber optic cable that will bring high-capacity broadband connections to a range of key public entities and health care providers in the four communities, each of which has indicated a desire for more reliable broadband service and, not coincidentally, has a UW campus. This project's budget is nearly $43 million when one adds in funds contributed from groups that will benefit from the infrastructure upgrade in each community.
Although Giroux acknowledges the project is unique for UW-Extension, he sees it fitting with the program's mission: "Just as the UW was instrumental in helping dairy farmers pool their resources through locally owned cooperatives, we're now working with Community Area Networks to help them build capacity, create local jobs, and improve their quality of life."
This grant will also bring higher-capacity broadband closer to an estimated 139,000 homes and 9,000 businesses — opening the door for private companies to buy into the new infrastructure and provide "last-mile service" to individuals and employers.
But Esbeck believes that if the university moves forward with its plans and "cherry picks anchor institutions" in these communities, it will succeed in "driving up the costs for other customers who use the existing statewide network provided by BadgerNet."
"I think there is strong bipartisan support for expanding access to high-speed Internet across the state," says Vos, who represents southeastern Wisconsin. "That's something nobody is arguing about. But the question is, 'What is the best way to make that happen in light of the fact we don't have an unlimited checkbook?' When I saw the university got this funding I thought that was a positive until I saw that they want to recreate what Wisconsin already created over a dozen years ago in BadgerNet. We already have a system that helps to subsidize getting high-speed Internet for libraries and municipalities across the state."
The grants awarded to the UW-Extension are part of the American Recovery and Reinvestment Act, and were awarded by the National Telecommunications and Information Administration's Broadband Technology Opportunities Program. The list of those signing on in support of the grant includes everyone from Gov. Jim Doyle and U.S. Sens. Russ Feingold and Herb Kohl, to a range of state legislators and community groups who will benefit from the project.
"This is truly a project that makes good use of federal stimulus money," says Orton. "And somewhere within the federal government, people agreed. The people at AT&T had a chance to get in on this project in the beginning, but they refused to get involved. And now AT&T and its lobbyists, lawyers and friends in the Legislature are trying to protect their very sweet deal with BadgerNet."
Montgomery, for one, says he doesn't want the grant to be killed but wishes the money could, instead, be directed toward tax incentives that would give the telecommunication companies the push they need to build out a new network themselves.
"I think the way to go is in partnership with the private sector, not directly competing against it," says Montgomery, who adds that if the state's current public-private partnership known as BadgerNet is not getting the job done, perhaps it's time to take a closer look at that relationship.
UW-Extension's Maria Alvarez Stroud, the program director for this grant, says the university is taking bids to conduct an environmental impact study for the project and could start putting fiber in the ground by the spring.
"To me, this is a no-brainer," says Alvarez Stroud. "Let's start moving forward into the 21st century."