Several top officials on the Madison School District's administration team will leave their jobs by the end of the summer.
The departures of Nancy Hanks, chief of elementary schools, and Alex Fralin, MMSD's chief of secondary schools, come as Superintendent Jennifer Cheatham plans to step down next month to take a faculty position at Harvard University. Both Fralin and Hanks were hired when Cheatham first came to Madison in 2013 after previously serving in Chicago Public Schools. 
Fralin plans to move to Chicago at the end of the summer, while Hanks plans to work as a consultant and split time between Chicago and Atlanta, according to announcements they shared with the district's central office team. 
Mendota Elementary principal Carlettra Stanford will fill Hanks' vacancy this upcoming school year, according to MMSD spokeswoman Rachel Strauch-Nelson. Chelsey Tubbs will serve as Stanford's deputy. 
No decision has been made on the hiring of a new secondary schools' chief, Strauch-Nelson said in an email, noting that a decision "will happen very soon."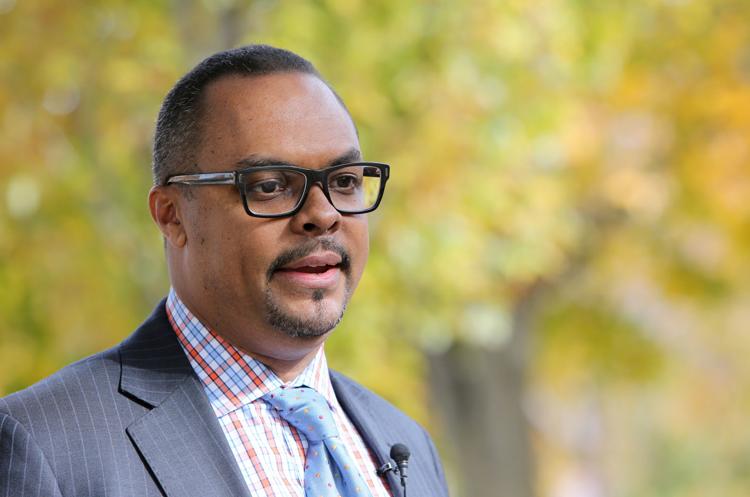 "It's not unusual for there to be some turnover through a superintendent transition, and we are fortunate to have strong leaders who are ready to take on these roles," Strauch-Nelson wrote. "Folks are working together to transition over the summer so we're ready to kick off the year strong."
Part of the superintendent transition will include Jane Belmore, a former MMSD interim superintendent, returning to that role in August for the 2019-20 school year while the Madison School Board searches for a new, permanent superintendent. 
The board is aiming to hire a search firm by the start of the 2019-20 school year to lead the search for a new superintendent. The search would officially begin in late September. 
Fralin said in a letter to the district's central office team that he was humbled by the work he's done in Madison over the past six years, including ushering the start of the Personalized Pathways initiative, the hiring of numerous school leaders of color and increasing graduation rates.
"This decision was not easy because of my deep sense of loyalty to our district's core values and goals, particularly in advancing Black Excellence, but even more so my deep loyalty and belief in the many principals, assistant principals and central office team members who are carrying out the vision," Fralin wrote.
In a letter to colleagues, Hanks noted that she was proud of what the district's administration team was able to accomplish during her time in Madison. 
"Together we've strengthened the quality and rigor of instruction our students receive and worked to create spaces where students are not just welcomed, but spaces where they can truly belong," Hanks wrote. "Your commitment to equity and social justice has been beyond inspiring to witness and I have no doubt that you will continue to strive for the transformational change we all seek for our schools and communities."