Every morning at 7:30 a.m., almost an hour before the first bell rings, students who live at The Crossings at Elver Park condominium complex make their way to the bus stop near the corner of Gammon Road and Morraine View Drive. Their destination is Glacier Creek Middle School in Cross Plains.
The heavy morning traffic on Madison's west side gives way to long stretches of county roads and the pastoral open land characteristic of the village of 3,600 people, located due west of the city.
"It is a long ride," said Aisha Myers, student advocate at Glacier Creek. "You really don't see much, it's just corn fields … It can be a culture shock for parents who say, 'I didn't know the school was so far and at this location.'"
In a neighborhood rife with social challenges, students who call The Crossings home attend school in a community a world away from their own. Glacier Creek draws most of its students from Cross Plains, the rural towns nearby and the suburban neighborhoods of west Middleton.
Middleton-Cross Plains Area School District officials and service providers in southwest Madison are aware of the challenges students face — long commute times, a lack of extracurricular options and a general feeling of disconnect from their schools and peers — and are working together to ease the strain on families.
Twenty years after a controversial zoning decision, families that live in The Crossings still feel its effects. Sarah Richmond, who has lived in the neighborhood on and off for the past seven years, has four children at Glacier Creek. Without a car, she often struggles to get back and forth to Cross Plains, a 12-mile commute from her home that is not accessible by public transportation.
Her neighbors across the street in High Point Estates — where the average home sold for $429,400 last year — travel about 5 miles to get to Kromrey Middle School, also in Middleton and on a public bus line.
"It is really hard to get to the open houses and other meetings. They will send a cab or a social worker to come and pick you up, but I feel like if we stay in Madison, why can't they go to a Madison school?" Richmond said. "I never understood that. Jefferson (Middle School) is right down the street."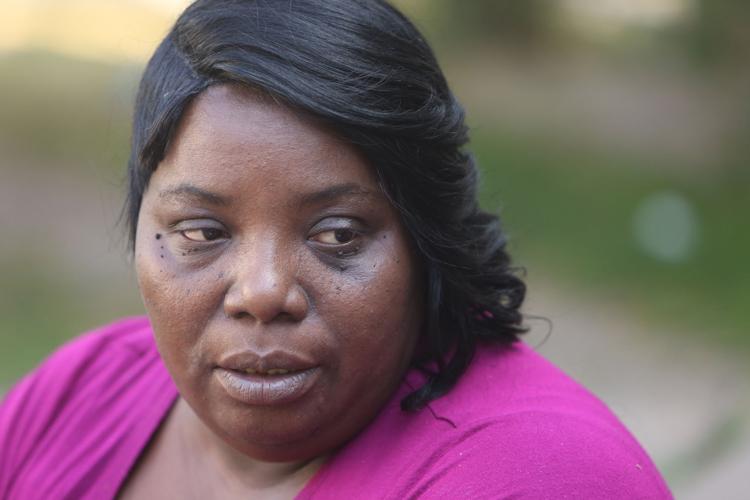 In 1982, the city of Madison annexed the land where The Crossings now sits from the town of Middleton. That same year, Wisconsin passed a law that no longer required school district boundaries to follow municipal boundaries. While the land was in Madison, it was still a part of the Middleton-Cross Plains Area School District. There are 747 students — about 10.5 percent of the district's total enrollment — who have a Madison address, but are zoned to MCPASD.
Real estate developer Gary Gorman built The Crossings, then called Elver Park Apartments, in 1989. Gorman said his initial vision for the project was to provide affordable rentals for working-class families.
In the early stages of development, Gorman filed a petition with MCPASD to have the property detached from the district and turned over to the Madison Metropolitan School District so the students could attend school in their city.
The Middleton-Cross Plains Area School Board rejected Gorman's petition in August 1989. In a last-ditch effort, Gorman filed an appeal with the statewide School District Boundary Appeal Board, which also denied his claim in March 1990.
"I recognized there were a number of Madison schools that were much closer than the Middleton-Cross Plains School District," Gorman said. "I made my case, fundamentally, that for the convenience and safety of the kids, they should go to the school that is closest to them, and I lost. There was no effective appeal, that was the end of it."
Gorman said he believes the MCPASD decision was motivated by funding. The more students in a district, the more money a district receives in state aid.
"It really was a money thing. It was the state aid formula that would have reduced the amount of aid to Middleton had they agreed that the kids (should go) to a Madison school," he said.
Minutes from the Aug. 16, 1989, Middleton-Cross Plains School Board meeting list "the untimely nature of the petition, the fiscal impact, and the concern for the precedent of creating an island within the district" as factors in its decision to reject Gorman's proposal.
In 2004, Gorman sold the development. The 152-unit property was converted into condominiums in 2007. Currently, 18 of the units at The Crossings are owner-occupied with the rest owned by multiple landlords and rented out as affordable apartments. Two Chicago-based developers own 74 of the units and are the subject of an impending nuisance complaint from the city of Madison.
Up to 101 students from Elver Park Apartments entered the Middleton-Cross-Plains school district in the fall of 1989, according to the Middleton Times-Tribune. From 1989 to 1996, students attended West Middleton Elementary School, Kromrey Middle School and Middleton High School, each about five miles away from their home. Their neighbors across Morraine View Drive in High Point Estates attended the same schools.
With MCPASD facing overcrowding as a result of development in west Madison and Middleton, the district asked voters to approve a $36.9 million referendum to build new elementary, middle and high schools. In March 1995, a month before the referendum, the Middleton Times-Tribune reported that some Madison-area parents were sympathetic to overcrowding but did not want their children to attend school in Cross Plains.
"Residents of High Point Estates, which is in the city of Madison but a part of the Middleton-Cross Plains Area School District, seemed especially concerned about boundaries for the new middle school (Glacier Creek) at the boundary hearing prior to the regular board meeting," the Times-Tribune reported on March 2, 1995.
"Peter Sutherland of High Point, which is currently in the West Middleton attendance area, said having his children attend middle school in Cross Plains would be 'unreasonable'... He said the great distance between their home and the school would limit involvement in extracurricular activities," the newspaper said.
In April 1995, MCPASD voters approved funding for a new middle school in Cross Plains along with a new elementary school and capital improvements to the existing high school for $18.4 million. Glacier Creek Middle School opened in fall 1996, a 12-mile commute from Elver Park. Following the vote, attendance lines in Middleton were re-drawn, and West Middleton Elementary students were zoned to Glacier Creek, along with their High Point Estates classmates.
A few years later, West Middleton Elementary School faced overcrowding and needed to distribute some students to other schools. The Middleton-Cross Plains School Board formed a citizen-led boundary committee in 2002. The committee was charged with deciding which students would move where, and it was not allowed to split established neighborhoods. Superintendent George Mavroulis, who was MCPASD's assistant superintendent at the time, said the boundary meetings brought out large crowds.
"They drew so much attention we used to have to meet in school gyms... it was such a hot button issue. No one wanted their kids to move," he said.
High Point Estates parents crafted a petition, signed by 54 residents, volunteering to move their kids to Elm Lawn Elementary School, less than four miles from their neighborhood. A move to Elm Lawn resulted in High Point Estates students feeding into Kromrey for middle school, about five miles away from their home. Their neighbors at The Crossings remained at Glacier Creek.
Richmond, who lives at The Crossings, said she considered transferring her kids to Madison schools through open enrollment, but she would have to pay to get them there.
"I was just going to take them out of Middleton and put them in Madison, but come to find out, you can't do that. You have a certain amount of time to do it and you have to pay for transportation," she said.
Richmond said her kids enjoy attending Middleton schools, but her sons had reputations in elementary school that she worries followed them to middle school.
"I think they are a little prejudiced when it comes to certain kids," Richmond said. "I feel like you should not judge a kid from their previous school, you should wait until they get to your school. I think at Glacier, they do that. Don't judge them before they even begin at your school. Give the kids the benefit of the doubt."
Sarah Richmond's neighbor, Sara Conway, said she also believes students and families who live in Middleton and Cross Plains pass judgment on families from The Crossings. Conway said she does not like visiting her children's schools or volunteering because of where she lives.
"Have you ever felt in that position where you don't fit in? When they look at you like, 'You don't belong here.' That is how I feel in Middleton. That's how we feel in Middleton," Conway said of her and her children, who attend West Middleton, Glacier Creek and Middleton High schools. Her older kids, Angeles, 16, and Yessenia, 12, hesitantly nodded in agreement.
"Middleton (High) is a great school with good teachers and all that, but it just has little things that mess everything up," Angeles said, referring to some of the race-based discrimination he's seen at school.
"I think the racism could change," Yessenia said. "There is a lot of name-calling."
Perry Hibner, director of communications for the Middleton-Cross Plains Area School District, said that the district wants everyone to feel like they belong at their schools, and encourages them to report incidences of discrimination or bullying. 
"We want all of our students and families to feel welcome at all of our schools," Hibner said. "If situations do arise, we want them to feel comfortable letting us know about them so they can be addressed immediately."
Conway and her family moved to The Crossings from Verona and she did not realize her kids would attend school in Middleton. One of her biggest frustrations is the bus, which she said often stops along the route if kids are unruly, causing delays in drop-off.
"The bus is bad. Sometimes when kids misbehave on the bus, all the kids get punished and (the driver) pulls over," she said. "They are bad about notifying us and we have to sit here and wait for our kids. It will be 20 or 30 minutes after the fact and they still haven't notified us."
Despite the logistical challenges, many students and parents interviewed for this story said they are happy with the quality of education MCPASD provides.
Passhette Luckett moved to The Crossings from Milwaukee with her husband and five children last year. Her kids attend West Middleton Elementary, Glacier Creek Middle and Middleton High schools. Luckett said she appreciates how her children's teachers encourage parental involvement and hold students to high academic expectations.
"Some parents say they don't like the strictness of the rules in Middleton, but I prefer it," she said. "The teacher and child relationships are positive. They try to keep the parents involved."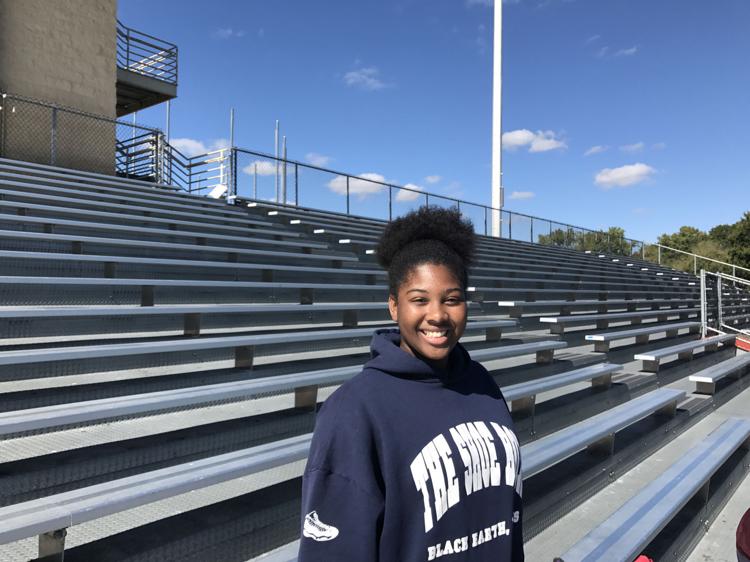 Luckett's eldest child, Keilah Morgan, 15, is a sophomore at Middleton High. Keilah said although she did not think her freshman year curriculum was as challenging as her private school lessons in Milwaukee, she is excited to take advantage of more rigorous courses this year.
"We have a lot of support....I don't think a lot of schools have as much support as we do. It's nice to know that so many people are there for you," she said of school staff. "This year, I chose the high-gap classes because I like the challenge… I feel like if I push myself, it will challenge me to think differently."
Keilah balances school with a job at a restaurant in her neighborhood. She wants to do more activities at school, but the distance makes it difficult.
"You can't participate in a lot of things that require time outside of school because I might not have a way to get there or get home," she said. "If we lived a little bit closer to the school, I'd be able to participate in more after-school activities because I'd have a way home and a way to the activities."
Middleton High School is about six miles from The Crossings. The nearest Madison high school, Memorial, is less than two.
The Madison Police Department's West District officers also took notice last spring of a lack of extracurricular activities for students. The department saw an uptick in service calls involving eight to 12 year-olds during after-school hours.  
Theresa Magyera is the West District's neighborhood resource officer. She said there is not much for kids to do after school. A lot of the parents work during the afternoon, so children often congregate in the complex's parking lot unsupervised. This results in students getting into trouble and neighbors calling the police.
"They are always in the parking lot. They don't have a decent playground at their apartment complex that is safe and accessible," Magyera said. "Most of the (calls for service) are nuisance activities — damage to (an exterior) door, BB guns shooting through patio doors — because they are not being supervised. They are curious and running around and teaching each other these things."
West district Captain Cory Nelson published a blog in April that said he was "surprised to hear that about 144 elementary age children who live in Morraine View area attend the West Middleton School." MPD wanted to collaborate with MCPASD and other service providers in the area to figure out ways to ease the burden on families, particularly after school.
Since April, representatives from MPD, the Elver Park Neighborhood Center, MCPASD, the city of Madison and Joining Forces for Families have met three times about how to best serve kids from The Crossings and the neighboring Park Edge/Park Ridge neighborhood.
"We've got kids from eight different municipalities in our school district. That doesn't matter to us, they are all our students," MCPASD Superintendent Mavroulis said. "What do our students need and how can we support them? That is how we view it. No matter where they live, no matter what community."
In the last two years, MCPASD has made changes to benefit families who live in southwest Madison. There is a "late bus" that shuttles kids home after evening extracurricular activities. The district also implemented a direct bus route from The Crossings to Glacier Creek Middle School that has cut the route time from 45 minutes to an hour down to about 30 minutes.
Monique Bryson is the new director of the Elver Park Neighborhood Center, located across McKenna Boulevard from The Crossings. The center is open during the week and serves about 80 kids from nine MMSD and MCPASD schools.
One of Bryson's goals is to make the center more accessible for students and families, which is timely as the center expands to serve more students.
"We've been the 'blue building on the corner' for a very long period of time," she said of the two-story structure that houses the EPNC and its parent organization, the Wisconsin Youth Company.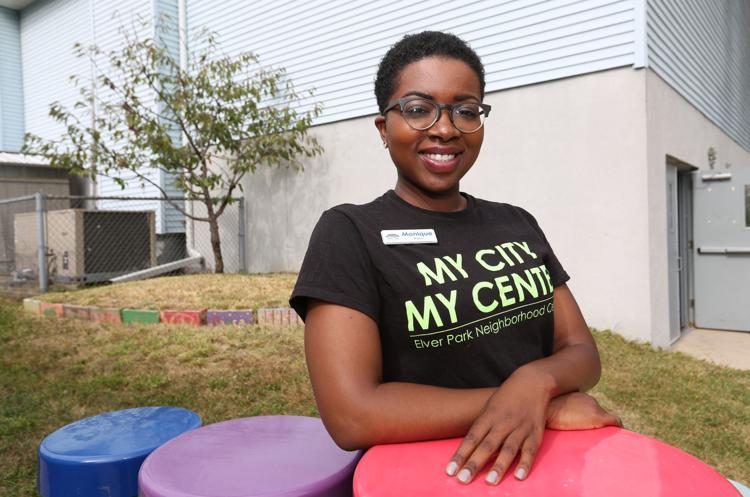 "It's always been a place directed at youth. With a 'just youth' approach, it is hard to grab the whole family," she said. "We are moving to a two-generational model where we are gathering more resources for the whole family."
A part of that two-generational approach is opening up the neighborhood center to MCPASD for parent-teacher conferences and other community meetings. Joining Forces for Families, a Dane County-based service organization that helps link its clients with community resources, opened an office in the EPNC at the end of September.
"It already feels like (moving here) was the right decision," said Sarah Shatz, the community social worker from JFF who serves The Crossings. "If we have an appointment and a family calls to say, 'We can't make it, our kid is sick,' I just walk right across the street and meet with them."
Shatz's old office was in Middleton. Since JFF often takes referrals from schools, a lot of her MCPASD clients lived in Madison. Shatz said collaborating with MCPASD and the EPNC will help to ease some of the burden on families who live far away from their kids' schools.
"We understand that people need to feel like they belong in order to thrive. A school is usually the heart of the community. It is the neighborhood center where people go," she said.
"Everyone is working really hard, but at the same time, proximity matters. It is a barrier. It matters with access to programs, teachers and transportation. If somebody has to drive so much to get their kids in the middle of the day, that can be a problem," she said.
Percy Brown, MCPASD director of equity and student achievement, said the district is working to expand opportunities for students who live in southwest Madison by bringing the schools more into their community.
"We are aware of the dynamics that go on after school in that community. We are building structures to make sure that we are keeping our doors open longer, exposing kids to the things that they don't traditionally get in the textbooks that can really change their trajectory," he said.
"They can be walking back into some challenging environments, but at least they will have something to point to and say, 'Even though it's not cool here all the time, I have something to look forward to.'"
The coalition of Madison and Middleton entities are pooling resources to organize an after-school sports league for kids at The Crossings. Glacier Creek and West Middleton also collaborated with MPD and the city of Madison to host a back-to-school picnic at The Crossings earlier this summer.
"We had a lot of people come out from Middleton-Cross Plains, not just from (West Middleton and Glacier Creek) but from the high school and the district (administrative team)," student advocate Aisha Myers said. "It was really great to see that, the community and the kids thanked us for coming out. The students know who we are, but we want the parents to know, too."
As the district continues to expand, more boundary changes are expected. Mavroulis said the district is likely to go to referendum again in 2018 and will revisit the zoning of west Madison students at that time.
Mavroulis contemplated his time as a graduate student when he learned about the effects busing and integration had on families who attended schools outside of their communities. He wondered if his predecessors got it wrong.
"Here, (families) were actually going to the state of the art school... in those days, that was really big. 'You get to go to the best school in the district, it had the best of everything,'" he said.
"Research is having us revisit and question that maybe it is not the facility as much as it is the relationships, your friends, and the proximity."