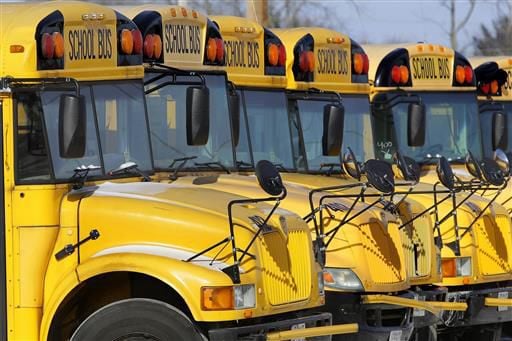 Though Gov. Tony Evers and state Department of Public Instruction superintendent Carolyn Stanford Taylor have dubbed the current budget's investments in public education as an important vehicle for advancing equity, a poll commissioned by a conservative group says some of the signature proposals face some strong opposition. 
The Wisconsin Institute for Law and Liberty's poll, conducted statewide by the research firm Dynata, found that just under 60 percent of registered voters surveyed support Evers' proposal to increase spending on public schools by $1.4 billion, according to results released Wednesday. However, the group said support dipped once additional information on current spending levels and other information about the budget was included.
The poll found only a third of respondents supported Evers' proposal to freeze the growth of private school vouchers and independent charter schools. The poll found a majority of support for public charter schools and for parts of Act 10, including a provision that requires teachers to contribute at least 12 percent to their health care costs. 
"This poll reveals Wisconsin voters are not lining up to support Governor Evers' education agenda — in fact, some of the key communities he claims to support want to protect the policies he is attacking, like school choice," WILL research director Will Flanders said in a statement. 
The liberal group One Wisconsin Now said WILL isn't an organization producing unbiased information because they're registered with the Ethics Board as a lobbying organization.
"Right wing funders have spent more than $100 million on WILL and other groups as part of their long-running, pro-private school voucher propaganda campaign. WILL is paid to lobby for taking tax dollars away from public schools and giving it to less accountable private voucher schools," One Wisconsin Now executive director Mike Browne said in a statement. 
Browne also emphasized that the wording of questions on polls involving school vouchers can have a large impact on the results. He said that giving low income parents more education choices will likely get different results than a question asking about taking tax dollars away from public schools to fund private schools. 
The WILL poll provides the language used in the questions asked. The voucher question asked: "School voucher programs provide a state-funded payment to families for their children to attend a private school. Generally speaking, do you support or oppose the concept of school voucher programs?"
A Marquette Law School poll earlier this year found significant support for increasing state aid for special education students, as well as for prioritizing increased education spending over reducing property taxes.