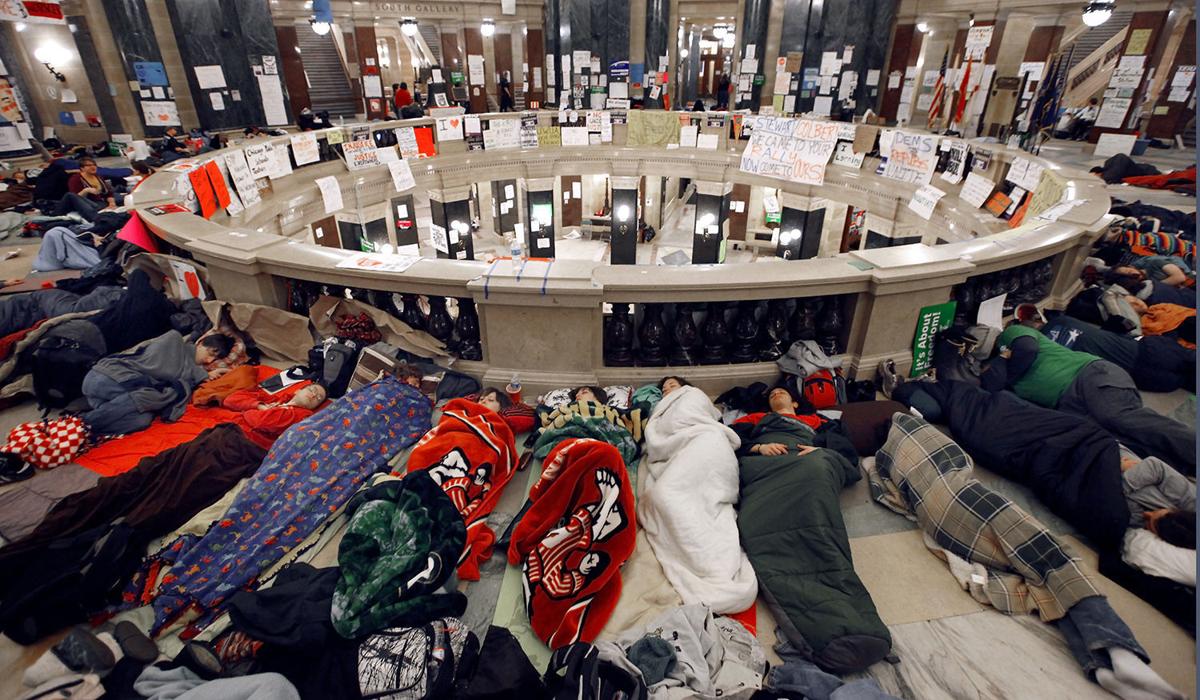 A new report from the Center for American Progress found that Wisconsin's teachers are paid less, have fewer benefits, and are less experienced than before Act 10 was passed in 2011.
The progressive advocacy group's research found that Wisconsin teachers saw a median compensation decrease of 8.2 percent, adjusted for inflation, in the 2011-2012 school year. The average teacher salary decreased by over $1,200 between the 2010-2011 and 2011-2012 school years, while retirement and healthcare benefits dropped nearly $6,000.
CAP's analysis showed that in the 2015-2016 school year, Wisconsin teachers' median combined salaries and benefits were $10,843 lower than they were before Act 10 passed.
The report said lower salaries were driven, in part, by the decrease in experience levels among teachers in Wisconsin. The year immediately following Act 10's passage saw a spike in teachers over 55 who retired, growing from about 15 percent of teachers over 55 retiring in 2010 to nearly 35 percent the following year.
Act 10 effectively removed collective bargaining rights for most public employees in the state.
The report also showed that the Wisconsin teaching force is less experienced now than it was before Act 10 passed. In the 2015-2016 school year, the average Wisconsin teacher has 13.9 years of experience. The year before Act 10 passed, the average years of experience for a teacher was 14.6 years.
The share of teachers in the state with fewer than six years of experience was 24.1 percent in the 2015-2016 school year, versus 19.6 percent during the 2010-2011 school year. 
The report also highlighted the falling numbers of students enrolling in teacher preparation programs both in Wisconsin and across the country. The CAP study cited a recent report from the Wisconsin Budget Project detailing the extreme applicant shortages many districts are facing, particularly in math and science and DPI's increased use of emergency licenses to fill vacancies.
The report stopped short of connecting Act 10 to lower academic outcomes for Wisconsin students. CAP's report cited several preliminary research studies detailing how less-experienced teachers coupled with a high turnover rate results in lower performance on state test scores, but said the studies are pending peer review.
CAP's report concluded that although Wisconsin lawmakers passed Act 10 to give school districts more flexibility and power over their teaching workforce, "evidence from recent years suggests that this is not the case and that the decision to pass Act 10 may have hurt not only teachers and other public servants, but Wisconsin's students as well."
Be the first to know
Get local news delivered to your inbox!