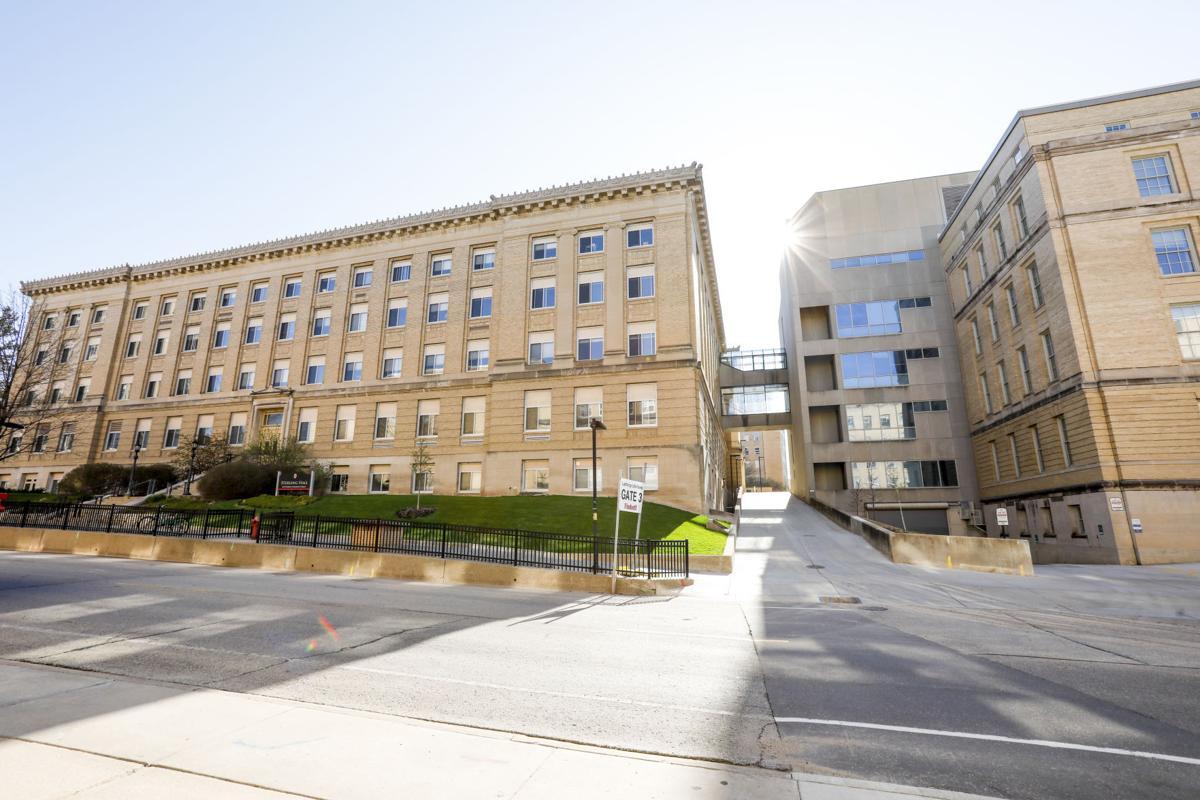 The Wisconsin Building Commission approved $69 million in statewide projects, including renovations and replacements across the University of Wisconsin System, Gov. Tony Evers announced Thursday.
Included is $12.2 million in minor facilities renewal projects at UW-Madison. The university plans to replace outdated fire alarm and smoke detection systems and steam distribution pits, according to the Board of Regents' capital planning and budget committee meeting materials. 
"Ensuring our state's public infrastructure is strong and ready to carry our communities and campuses into the future is critically important," Evers said. "From new projects at our state parks, to the development of the new state office building in Milwaukee, to sustainable, renewable energy sources at UW-Platteville, we are investing in Wisconsin's future."
Replacing fire alarm and smoke detection systems in eight buildings will cost nearly $6 million and "provide enhanced occupant life-safety and greater security," according to the meeting materials. UW-Madison will install new signal devices in public areas to meet the latest Americans with Disabilities Act accommodations, and all fire alarm panels will be connected to a central reporting system to the campus security office.
Old systems will remain operational until new systems are tested and approved.
"The current fire alarm and smoke detection systems are more than 20 years old and obsolete, with no vendor support or replacement parts available," according to meeting materials. "Modern fire alarm systems include methods of reducing fire alarms, are energy efficient, have internal power back-up, and require little maintenance in comparison to the original systems."
Another $6 million will fund replacement for steam distribution piping installed in the early 1960s. The aged piping has "been compromised, allowing wet steam to be distributed to surrounding buildings."
Other UW System projects include about $10 million in fine arts and music lab and classroom renovations at UW-Oshkosh and UW-Eau Claire and a $3.4 million solar project at UW-Platteville. The project will save $217,000 annually and offset electricity by 17%, according to a news release Friday.
"We are excited to take this momentous step in our commitment to sustainability," Chancellor Dennis Shields said in the release. "These efforts will save taxpayer money and have a lasting impact on future generations of Pioneers. I am proud that UW-Platteville can serve as a model of innovation and pave the way for other state agencies to follow suit."
In its 2021-2023 budget proposal, the System requested the approval of a separate, discrete revenue fund specifically for capital projects. Evers will deliver his budget address Tuesday.