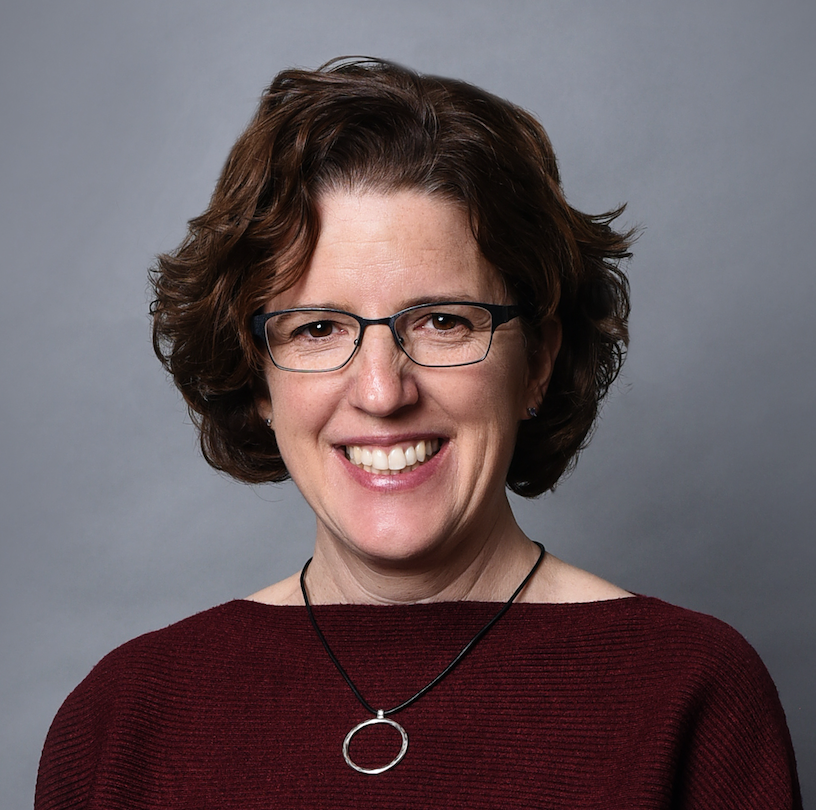 Christina Gomez Schmidt has plenty of familiarity with the Madison Metropolitan School District.
The candidate for School Board Seat 6 has been involved in some form of committee work or advocacy around MMSD for more than a decade, most recently focused on advanced learning.
"I feel like I have a deep understanding of the issues that schools in the district are facing and I feel like I can put that experience to work," Gomez Schmidt said.
Gomez Schmidt is running for the open Seat 6 — Kate Toews opted not to run for re-election — along with Maia Pearson and Karen Ball. The top two finishers in the Feb. 18 primary will advance to the April general election.
A Minneapolis native, Gomez Schmidt has two school-age kids, one at Memorial High School and the other a seventh-grader at EAGLE School in Fitchburg. Her third child graduated from Memorial.
Gomez Schmidt earned a Bachelor of Arts in biology from Gustavus Adolphus College in Minnesota and a master's degree from the University of Michigan, in what is now its School of Environment and Sustainability. Her career has included work for Centro de la Comunidad Unida in Milwaukee and the National Wildlife Federation. She is now the director of enrichment at Galin Education, a test prep and college admissions tutoring service.
If elected, Gomez Schmidt said, she hopes the district can find ways to accelerate learning for all students, especially those who are struggling, through strategies and evaluation tools that allow for a faster response to how students are doing. That's one way she hopes to close the opportunity gap, something she's observed in her work advocating on advanced learning and also in hearing from other education advocates, she said.
The opportunity gap is a term referencing the ways in which race, socioeconomic status and English proficiency, among other factors, contribute to disparities between minorities and white people in educational and long-term outcomes.
"Everybody has the same concerns about students' needs being met," she said. "We've been really good at pointing out the disparities and need to move into the specific strategies we're going to use to address the disparities, and what metrics we're going to use and (what) benchmarks ... to decide if we're making progress."
She said building on "pockets of successes" around the district can help toward that effort. The adoption of a new K-5 literacy curriculum, expected to come next school year, can provide a boost as well, but she said it will need to be culturally responsive.
"We need to find a curriculum that can accelerate learning for students who need that and then also meet the wide range of learning needs that we have in our district," she said. "Students have to see themselves in what we're teaching in history, science, literature — whatever subject you're taking — and it has to be engaging, it has to be relevant so that it's accessible to more students."
Transparency is among her priorities, she said, citing her experience on advanced learning initiatives and the difficulties at times in getting information from the district on metrics. As a board member, she would want to see a balance of data and feedback from staff and students "to reflect how the data interacts with the actual student and teacher experience in schools."
"As a School Board member, I have to make sure that the information that the School Board is receiving is accurate and it's timely so that decisions can be made off of that information," she said. "Trust is built when people feel like they're getting accurate information from the district and they're getting information in a timely way."
That information can also help the board and staff balance the various initiatives schools have on their plates, all of which are "really important," Gomez Schmidt said, as they balance the "pressure" to show short-term progress on long-term projects and problems.
"That can turn into the pressure to show that you're making progress and highlight the best parts of your data without looking at the comprehensive picture," she said. "Everybody wants students to succeed, but there is a lot of pressure to show that you're making progress very urgently."
Among the long-term challenges is student behavior. Gomez Schmidt said the goals of reducing suspension disparities outlined in the Behavior Education Plan are "really important," but the implementation has suffered because of staff and leadership turnover.
"It's about making sure that students are engaged in their learning and making sure they're productive members of their classroom," she said. "We need students to feel welcome in their schools, we need them to feel like they are valued members of their community and we need teachers to feel like they're supported in the work they are doing."
Her science background has helped her develop analytical qualities that would help in the budget process, she said, though she acknowledged "it would be a steep learning curve" stepping right into the 2020-21 budget cycle.
So far in her campaign, she said she's heard varying priorities from residents — from behavior in classrooms to academics and meeting "the wide variety of student needs" in the schools. She's excited about the potential of working with the board to "grapple with the complex issues" facing Madison's schools and entire community, as she said larger societal disparities directly affect children's education achievement.
"Opportunity shouldn't be determined by zip code," she said. "We need strong academic options in every school across the city of Madison."
Share your opinion on this topic by sending a letter to the editor to tctvoice@madison.com. Include your full name, hometown and phone number. Your name and town will be published. The phone number is for verification purposes only. Please keep your letter to 250 words or less.
Be the first to know
Get local news delivered to your inbox!