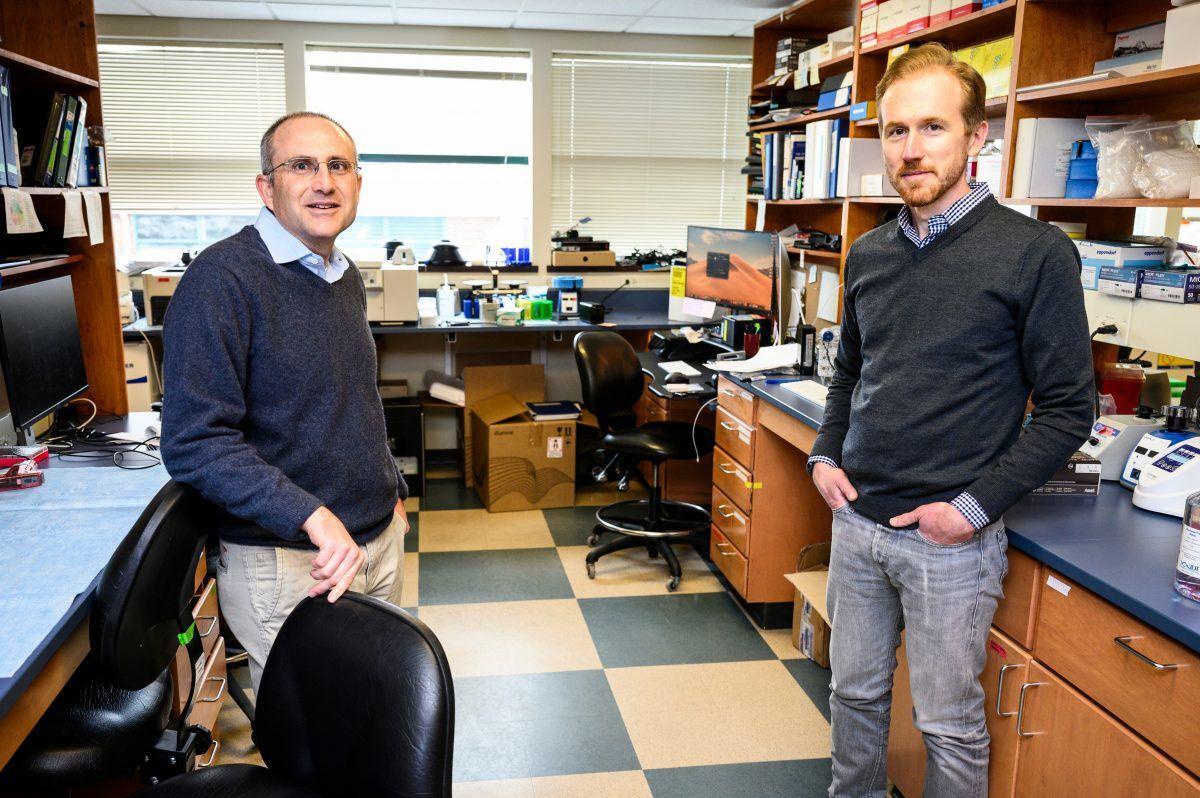 This is the first in a series of stories about research at UW-Madison inspired by the COVID-19 pandemic.
Genetic sequencing of SARS-CoV-2 — the novel coronavirus that causes COVID-19 — reveals that the virus, which was once distinct between Dane and Milwaukee Counties, now reflects patterns of geographic mixing across the state, according to a paper published by University of Wisconsin-Madison researchers this month.
In a study published Nov. 3 in the journal Nature Communications, researchers in Thomas Friedrich and David O'Connor's labs examined the spread of COVID-19 in Dane and Milwaukee counties, which are not only the state's most populous, but had the most COVID-19 cases early in the pandemic. Data showed that the two counties had largely distinct epidemics through April with limited genetic mixing and that both saw lower rates of spread after Wisconsin's Safer at Home executive order in March.
"The Safer at Home orders in the spring really did seem to keep viruses in Milwaukee and Dane counties from mixing with each other," Friedrich said. "That compartmentalization has stopped and now, in fact, we see the opposite ... Now we're trying to understand what are the patterns of behavior? What are the things that affect this mixing?"
The virus mutates about once every two weeks, or every second transmission between people, like a game of telephone, although these genetic changes have minimal effects on the virus' behavior or threat. Instead, studying viral samples for these "fingerprints" or "signatures" at a specific point in time or location allows researchers to trace patterns of spread.
Further data and sequencing is required to conclude whether mixing between the counties increased after the Stay at Home order was overturned by the Wisconsin Supreme Court in May, according to the study. Still, Friedrich and O'Connor said sequencing data can promote improved public health measures, and called for more coordinated, nationwide incentives to keep people home.
"The measures that are going to have to be taken are a lot more draconian than anything that we've seen since March or April," O'Connor said. "But those draconian measures need to be matched with some compassion and investment in making it so that staying at home and following those orders is reasonable. And that simply hasn't happened."
With new funding from the Center for Disease Control and Prevention, the labs plan to work with other universities and health departments to better understand spread into and within Wisconsin, especially the role of college campuses. Friedrich said sequencing can help examine whether and how students amplify community spread, beyond simply asking people, "Were you at that party? Do you work in this nursing home?"
"If you have a large fire happening, it's not going to be contained to that one place, but it's going to throw off additional spark," Friedrich said. "These genetic signatures of particular viruses lend themselves really well to helping answer this question in ways that traditional epidemiology (can't)."
The university also collected viral samples from the recent outbreak on the Badgers football team, although the CDC has recommended waiting for further sequencing data before drawing conclusions.
Though their labs have been working on sequencing since March, O'Connor said there are wide swaths of the country with minimal genetic research, while cities like Boston, Houston, Seattle and Madison have "great" representative data. He called sequencing research another example of a poor national pandemic response.
"Why do we happen to have a lot of sequences from Dane County? Because you happen to have researchers here who know how to sequence in Dane County. Why do we have virtually no sequences in Green Bay?" O'Connor said. "Genetic sequencing is an example of a project that would be best coordinated on a national level, and the fact that we don't is an indictment on our response over the last nine months."