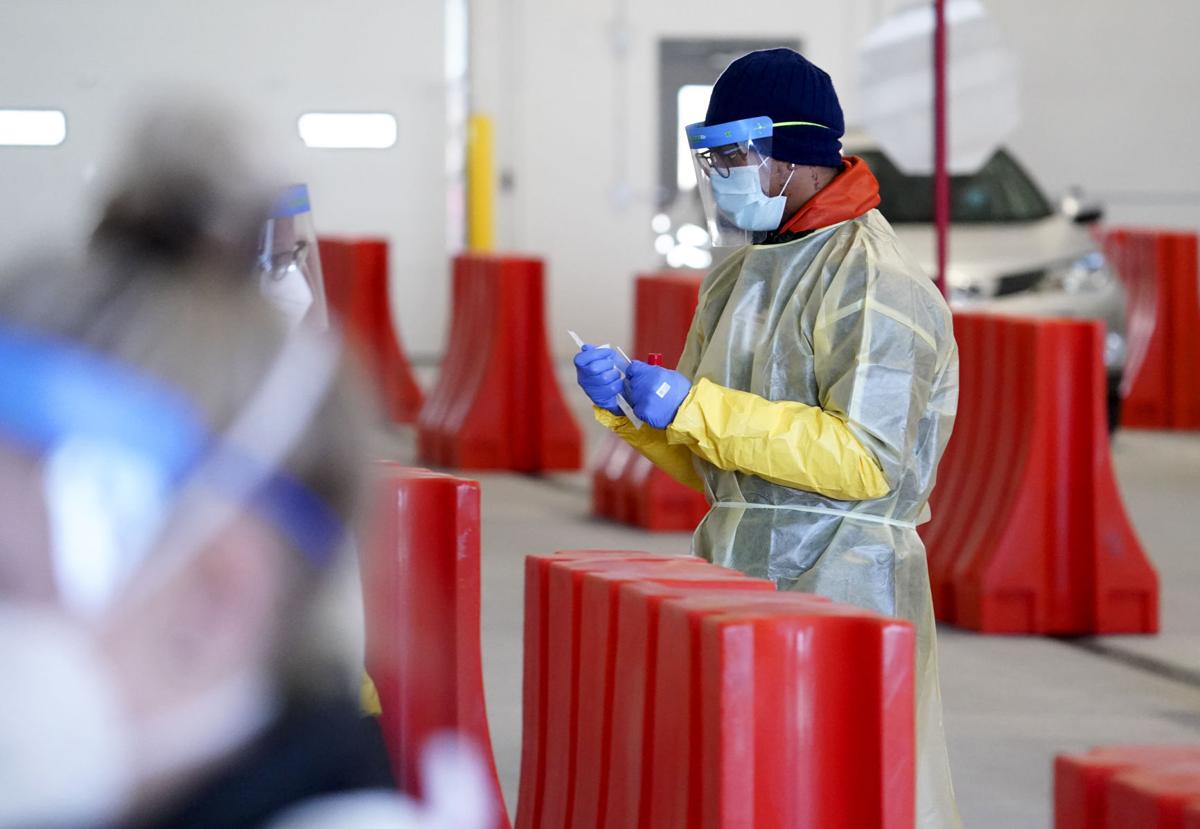 Data collected from patients who have developed "COVID toes," a dermatological immune response that is most likely a symptom of COVID-19, may be key in solving longer-term mysteries about viral immunity and genetic skin conditions.
Prior to the pandemic, dermatologists usually saw about one to two cases a year of chilblains, inflamed blood vessels in the skin that are often a result of cold weather. But international reports of COVID toes began surfacing in early spring when patients — usually young, with mild to no viral symptoms — noticed bruised and painful or itchy toes.
Over a few weeks, there was nearly a 300% increase of patients in Wisconsin exhibiting the condition compared to 2019, said Lisa Arkin, director of pediatric dermatology at the University of Wisconsin-Madison. Trends were similar across the United States.
"This was a real pivot because there aren't so many dermatologists doing COVID-19 research," Arkin said. "Suddenly, in the spring, there was an avalanche of patients, many of whom had had symptoms for several weeks."
The data on COVID toes had so far been retrospective, so Arkin and a team of scientists started a database in June to follow patients and collect blood at various points, from the initial onset of COVID toes to the resolution of symptoms months later. They became interested in COVID toes as the potential manifestation of underlying autoimmune conditions, specifically "type I interferonopathies."
In some people, genetic mutations can lead to increased production of type I interferons, proteins that are pivotal in responding to viral infections. COVID toes are likely a manifestation of this exaggerated protective response among patients who successfully control the virus and do not develop severe COVID-19.
Conversely, Arkin said, evidence indicates that gene mutations producing too few type I interferons may cause extreme susceptibility to respiratory viruses. This explains why some people become very ill later into the infection period as an attenuated, delayed response.
"It's this idea that it's not the virus that's killing people; it's the failed control of the virus," Arkin said. 
But, according to the American Association of Dermatology's national registry, only about 15% of patients who developed COVID toes received positive antigen tests and about 30% produced antibodies, which Arkin said "leaves a big chunk of patients who still have no clear link." This may be because patients develop COVID toes as a delayed response after the virus is no longer detectable, or because they fought the virus off so immediately and successfully that they never even created antibodies.
Researchers hope to more definitively link COVID toes to the virus. Arkin said the research has already detected strong Type I interferon responses in the skin, leading her to expect there will be similar findings in the blood: "The speculation is, if this is all Type I interferon … then it is a response to some viral exposure. And, of course, pinning the donkey with which is the most commonly circulating virus in Wisconsin, it's COVID."
She added that the research implications go beyond this pandemic. In the past, an infant with chilblains would warrant a genetic evaluation for a Type I interferonopathy, but with adolescents or adults, there was never a clear diagnosis, other than that they were likely triggered by some kind of viral infection. Examining COVID-specific cases may help "disentangle the mystery" among patients, who may develop the skin condition not only from COVID-19, but also the flu or other viral infections.
An improved understanding of COVID toes may have hopeful implications on therapeutic responses, both for this pandemic and future ones. If they are, in fact, a protective immune response against COVID-19, Arkin said interferon-based therapeutics may be an effective preventative intervention for high-risk populations.
"SARS-CoV-2 is the only thing we're thinking about right now, but unfortunately this is not going to be the last pandemic," Arkin said. "Just as these other patients who had chilblains once or twice a year may be triggered by some other virus, getting some other insight into the immune response to this virus in patients … can really help us in the future."