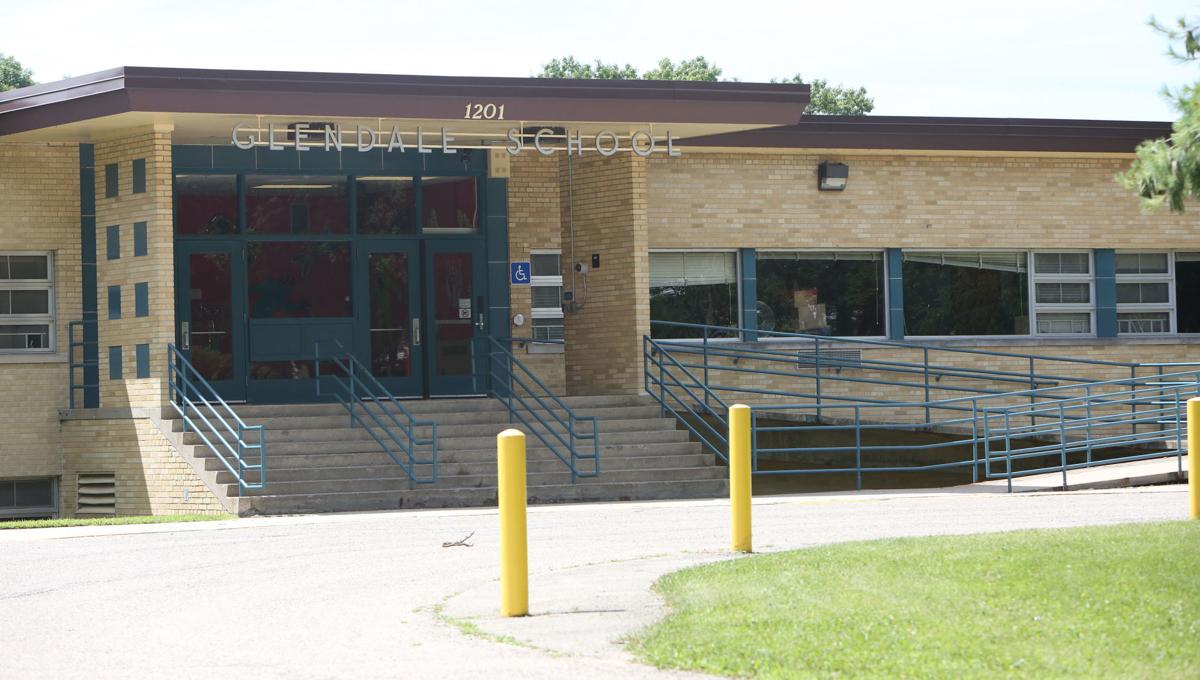 More teachers left the Madison Metropolitan School District during and after the 2018-19 school year than each of the four previous years, according to the district's annual human resources report.
The report, posted on the district's Research, Accountability and Data Office this month, shows 8.3% of teachers left the district, not including retirements. That's up from the 6.7% that left in 2017-18, 6.9% in 2016-17, 6.1% in 2015-16 and 5.5% in 2014-15.
The count includes those who left between Nov. 1 of the given school year and Oct. 31 of the following year.
MMSD chief of human resources Deirdre Hargrove-Krieghoff said she's not worried about the jump, which she pointed out is still below national turnover rates in the profession. A 2017 report from the Learning Policy Institute estimated turnover at 16% each year.
"In Madison our turnover trend has always been pretty stable," she said. "From my perspective, it's not alarming to see that percentage."
While there isn't a single "consistent theme" that explains the uptick based on the optional exit surveys some staff completed when leaving, Hargrove-Krieghoff said the variety of reasons included stress and career advancement in other school districts. Employee relations specialist Najjah Thompson, who began his position in January 2019 to focus on recruitment and retention, said the climate survey also provides a key data point in evaluating how staff feel.
Broken down by demographics, black females had the highest turnover rate in the district last year at 14.3% among all positions.
The percentage of teachers of color increased slightly during the year, though, with 18% of teacher hires being of color compared to 15% of teacher resignations, firings or retirements. Hargrove-Krieghoff called it an "incremental improvement" to see almost 50 more black teachers than five years ago, but the goal is to have staff reflect the demographics of the student body.
"Certainly not where we want to be but we're happy to see that trend moving in the right direction," Hargrove-Krieghoff said.
She said that research shows all students benefit from having a teacher of color, and that the department is considering ways to ensure all students have that opportunity. One example would be a cohort at a single school in which all of the teachers of one grade were people of color, ensuring every student would have one and that no teacher was alone in their school as the only teacher of color.
"It's hard to have that sense of belonging when you're the only one," Thompson said. "If it can happen in a grade band, that would be beautiful, but we're just looking at the school makeup as a whole to hire more teachers collectively at the same time going in together."
The report also shows how the district's staff demographics for women and minorities match up with the "market availability" of those demographics for most positions. They are ahead of that market availability in most cases, with the exception of administrators of color and women in the trades, maintenance and custodial positions —both of which were identified in the 2017-22 Affirmative Action Plan as underrepresented.
The availability of administrators, for example, is considered on a national basis and is at 23% for people of color. The district's administrative staff is 22% people of color, meaning the group is underrepresented. The female representation in trades, maintenance and custodial positions is much further below the availability, with just 16% of staff in those areas being female but with a 48% market availability.
Hargrove-Krieghoff said they are looking at competency-based hiring practices and structural barriers to those positions — like having to begin with third-shift work in the custodial department when first hired — as potential ways to close the latter gap.
Teachers of color are represented above their availability, with 14% of teachers being of color while that group has just a 9% availability in the market. For teachers, that market is considered the Metro Madison area, though Thompson is recruiting from all over the country at places like historically black colleges and universities, as 9% is well below what the district considers its goal for teaching staff demographics.
Thompson and Hargrove-Krieghoff said the challenge goes beyond recruitment, though, as they often see staff of color leaving just as quickly as they arrive. That retention problem will require a collaborative solution with other institutions in the city, they said, because staff need to be happy both where they work and with where they live.
"We can recruit and bring teachers of color to Madison, but if Madison as a community is not welcoming and wrapping their arms around folks, they do not stay," Hargrove-Krieghoff said. "We're trying to figure out how to work with the community."
Thompson has also started a pilot program of "stay surveys" this year at Toki and Blackhawk middle schools and Glendale and Allis elementary schools. He's interviewing staff about what it is that keeps them here, and said early results indicate the onboarding process needs to help staff learn the "small things" like where to make a copy or get extra supplies.
"These little, small tasks, we're seeing it adds up to bigger issues long-term that makes teachers want to throw in the towel, unfortunately," Thompson said.
Share your opinion on this topic by sending a letter to the editor to tctvoice@madison.com. Include your full name, hometown and phone number. Your name and town will be published. The phone number is for verification purposes only. Please keep your letter to 250 words or less.
Be the first to know
Get local news delivered to your inbox!