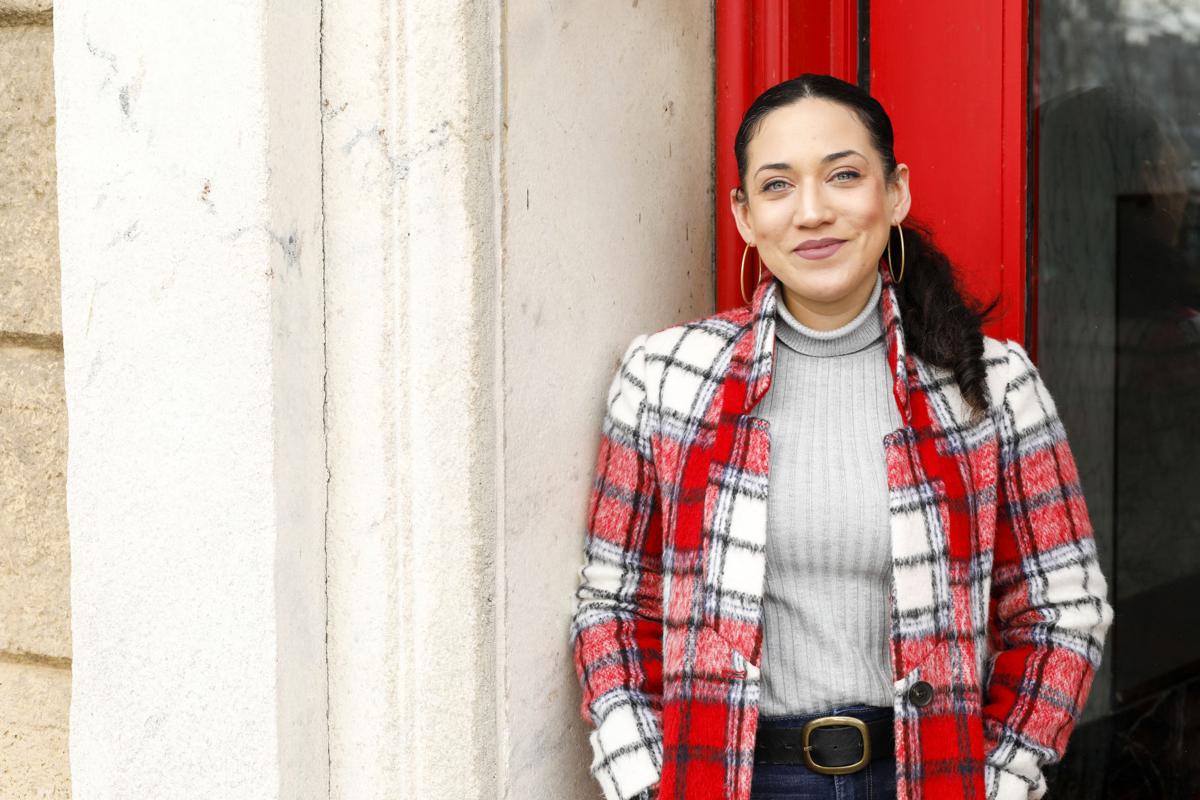 When Sofia Snow returned to lead the First Wave scholarship program in October 2019, she had big ideas for programming in the coming year.
The COVID-19 pandemic threw off those plans. But Snow, a 2007 University of Wisconsin-Madison graduate who was part of the First Wave hip hop scholarship program's initial class, knew there was an even greater need for arts programming when everything moved online. 
"First Wave, our community, we are mostly comprised of Black and brown students from various socio-economic backgrounds," Snow said. "A lot of our students were disproportionately affected by this pandemic in many ways."
Snow serves as the director of UW's Office of Multicultural Arts Initiatives, which also oversees the First Wave Hip Hop and Urban Arts Learning Community. 
That program is running online this spring over three days spread throughout January, March and May. The first session on Jan. 30 went well, Snow said. Teachers interested in hip hop pedagogy can still sign up for the remaining sessions, as well as a four-day virtual program that could look more like the usual event.
"Gathering virtually with teachers gave me some semblance of hope that teachers really care," said Snow, whose own mother retired from teaching in Boston in December 2019. "If there's anybody who cares, a teacher does. I'm happy we could figure out a way to hold this space for educators across the country."
Snow spoke with the Cap Times about the importance of hip hop pedagogy. 
What is it about hip hop as a medium that can make it an effective educational lens and framing for K-12 teachers?
Hip hop culture, which started in the Bronx by black and Puerto Rican communities, is a global phenomenon now. There's a reason for why so many people across cultures and countries and languages can connect to hip hop culture. Elements of the culture provide just such an incredible learning space, but also foster community, equity, celebration, love for one another, debate and political education. It's in the tenets of what hip hop culture is.
These tenets are like the perfect storm for a classroom, or the perfect storm for creating a curriculum.
A pedagogue we really lean on heavily is Paolo Freire of Brazil, who wrote "Pedagogy of the Oppressed." He says "to read the word is to read the world," and to think about how the students' lives are the text that we learn from. 
That's also in hip hop culture, where you songs or movement or visual graffiti pieces all represent the lives of the artists that develop them. 
What are some of the challenges teachers have when incorporating hip hop pedagogy into their classrooms?
When you look at public districts across the country, it is usually almost an all white administration teaching in an all Black or brown school. Hip hop pedagogy, oftentimes, that's not their culture to connect to.
That is the main hurdle at first. They're like, 'What do you want me to do, rap for my students, put graffiti up in my classroom? What do you want me to do, wear my hat backwards and pretend that I'm down?' It's the furthest thing from what we need.
The notion isn't that we want teachers to appropriate a culture that they didn't grow up with or are not of. It's to center the culture that the students they're working with grow up in and around. It's not that every Black or brown student loves hip hop, it's that hip hop is a globalized culture that has tenets that many other cultures can connect to.
It's a Westernized notion of the teacher at the front. The teacher has all the knowledge and the students have no knowledge. That is a Westernized notion of education that hip hop doesn't have. Hip hop functions in a cypher, which is a circle where everyone is the teacher and everyone is the student.
Oftentimes teachers are afraid to pick up something that they're not familiar with. But truly, if you're going to center the students in your classroom and you're not of their culture, how can you look into where your students are from and bring elements of their culture into the classroom so that they can better access learning? They can feel more confident to bring in the fullness of who they are, and maybe teach and be leaders in the classroom
How did hip hop make a difference in your own education?
Around middle school, in the classroom, I was struggling with how the class was set up, feeling not seen. In my after school spaces, the room would just be set up differently, right? Like thinking about the cypher ... the person facilitating the lesson is also asking you what you know. 
When I was around 16, I started really getting into poetry. (One nonprofit) was like, "Can you teach a poetry workshop?" My mom was a teacher. I'd seen her lesson plan. I was like, "You know what, I'll try to pull something together."
They were just basically talking circles. They weren't really "class" classes in my head. It wasn't until I got really involved in facilitating spaces for other young people that I was like, "Oh, this is how the classroom could be."
Now as a First Wave director, it makes me think about, who are the diamonds in the rough? If a student's grades don't reflect their brilliance, then what is going on in their lives? And what is going on in the classroom? And why, if they're brilliant, why can't they just succeed?
That's where I think hip hop pedagogy fosters the space. It's not only about the content you teach or how you teach it, but it's how do you center the student? How do you allow them to bring their full selves so that they can succeed in this space? 
Share your opinion on this topic by sending a letter to the editor to tctvoice@madison.com. Include your full name, hometown and phone number. Your name and town will be published. The phone number is for verification purposes only. Please keep your letter to 250 words or less.