Pursuing his 'passion': Kaleem Caire works to combat educational inequity with new charter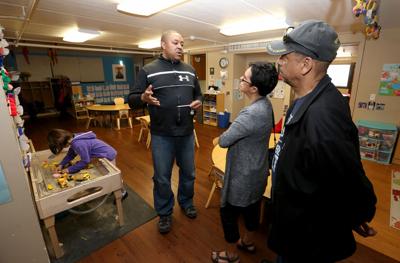 Although Kaleem Caire is a few weeks away from launching his first charter school for kindergartners, he's already thinking about their high school graduations.
"My goal is to do a pipeline. I have an opportunity to start (with early learning), but eventually, we are going to get to that (secondary) school," Caire said. "And I am going to call it Madison Prep."
This fall, Caire's One City Early Learning Center will expand to One City Schools, one of the state's first 4K and kindergarten charter options authorized by the University of Wisconsin's Office of Educational Opportunity. Seven years after the Madison School Board rejected Caire's proposal for a secondary school — Madison Preparatory Academy — Caire is once again working to build a school that will serve all kids in a district that has grappled with a longstanding achievement gap.
After spending his primary years at St. James School, a private Catholic school in Madison's Greenbush neighborhood, Caire wanted to attend public school with friends from his south side community. When he transferred to Cherokee Middle for eighth grade, and eventually on to West High School, he said he felt "isolated" from some of his white peers.
"We had an achievement gap problem back then. Madison has never really known what to do with black kids. There's always been structural inequality here," he said.
"I had a mixture of friends in those classrooms, but I didn't feel comfortable," Caire said. "I think the assumption was I was not as smart, or that we came from two different worlds. There wasn't enough work done to help us cross that bridge. So a lot of black kids, when I was growing up, did not graduate from high school. That's why I'm so dedicated."
After Caire graduated from Madison West High School in 1989, he enlisted in the United States Navy. After his service, he enrolled at Hampton University, a historically black college in Virginia, where he met his wife, Lisa Peyton-Caire. The couple have five children.
Caire moved back to Madison with his family in 1993 and transferred to the University of Wisconsin-Madison to complete his undergraduate degree in education. He went on to work at the Wisconsin Department of Public Instruction and the UW-Madison in programs that served the interest of students of color and academically talented youth.
Caire and his family returned to the Washington D.C. area in 1999 where he served as the founding president of the Black Alliance for Educational Options, an organization that promoted alternatives to the traditional public school model for African-American families. After BAEO, Caire worked as executive director of Fight for Children, a D.C. nonprofit advocating for the needs of low-income students.
In 2005, the Caires founded the Next Generation Education Foundation with a goal to establish single-sex charter schools for students in the Washington D.C. area. Caire sees schools, particularly black independent schools, as a tool to empower African-American youth. 
"My passion has always been in education," Caire said. "(Opening a school has) been in my mind since I was 16. Those young people can change society and go off and be leaders in their fields."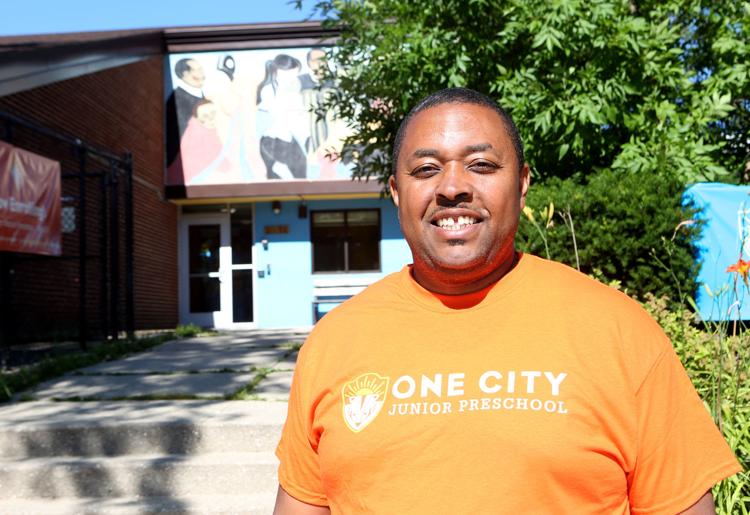 When Caire returned to Madison in 2010 to take over as CEO of the Urban League of Greater Madison, the organization submitted a proposal to the Madison Metropolitan School District to charter Madison Preparatory Academy, a school for African-American boys in sixth through 12th grades.
Madison Prep would have implemented an International Baccalaureate curriculum with a focus on science, technology, communications and innovation. The "village" approach to education included community service, intentional parental involvement and mentorship. As part of the district, Madison Prep would have had autonomy over its daily operations and curriculum, but held to the same academic standards as other MMSD schools.
According to the executive summary of the Urban League's plan for the school, Madison Prep wanted students who could "think critically, communicate effectively, identify their purpose, and succeed in college, twenty-first century careers, leadership and life."
From the outset, it was an uphill battle for Madison Prep.
The state DPI awarded the Urban League of Greater Madison a planning grant in September 2011 for Madison Prep under the condition that it nix the all-male model and include girls.
Critics were also concerned about Madison Prep's operating costs — totaling $11,000 per student — and its reliance on non-union staff in the wake of Wisconsin's Act 10, a state law that severely limited collective bargaining rights of teachers and other state employees which passed early in 2011.
Caire said despite the challenges, building Madison Prep would have been an opportunity for the district to respond to the longstanding concerns of African-American parents for better educational outcomes for their children.
"How could (the Madison School Board) question us like that? (They) hadn't gotten this thing right in two to three decades," Caire said. 
"Black kids were not getting what they needed. Black community members felt that and it's real," he said. "White community members said we were trying to tell them that their system doesn't support black kids… a whole lot of it was about that."
In December 2011, hundreds of people on both sides of the Madison Prep debate crowded the auditorium at Madison Memorial High School to appeal to the Madison School Board. Ultimately, the Board voted 5-2 against the charter proposal.
"It actually made me feel like Madison was no longer my home, going through that," Caire said. "A lot of friends I had, to this day, after that experience don't hang out with me like they used to. I miss that… unfortunately, there were some casualties with that whole episode."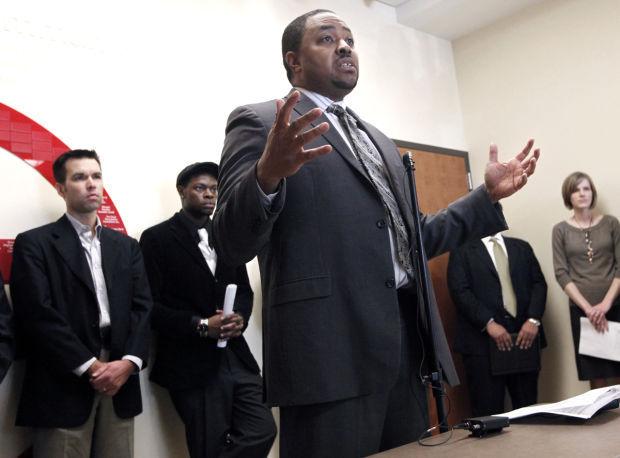 Despite the defeat, Caire said the Madison Prep debate created a fundamental shift in how city residents view educational inequity.
"If we had won, what would have been Madison's incentive to do all that's happened since?" he said. "People needed to be angry about the loss of that school."
"Everybody talked about it for years, and still (do). It changed the city, helped shine a light, and get other people involved when they saw how crazy it was. I think we needed a little bit of that crazy to help us get to where we are," Caire said.
Ed Hughes, former Madison School Board president who voted against Madison Prep, agreed.
"It was an eye-opening experience for me. I had been on the board for a few years, but there was not previously an issue like that, one that highlighted the school district's failure to educate children of color," Hughes said.
"It took someone like (Caire) to come in, request the data, put it out, and say, 'The school district is failing in some really significant ways and no one is doing anything about it.' It is a real credit to him that he got people talking about the issue and starting to focus on it."
Current Madison School Board member T.J. Mertz is an instructor at Edgewood College who blogs extensively about K-12 education issues in the city. Before joining the board, Mertz voiced his concerns about Madison Prep's funding structure and pedagogical approach in his blog.
In an interview with the Cap Times, Mertz acknowledged the Madison Prep debate illuminated MMSD's shortcomings in serving low income, African-American students, but it bolstered the rift between black families and the district.
"I think the campaign around Madison Prep shed more heat than light on the issues. It certainly called attention to it, but also created difficulties in district and community members working together," Mertz said.
"I implored him, 'Don't make it harder for African-American families to work with the school district,'" Mertz said regarding a conversation he had with Caire early on in the Madison Prep charter process.
"I think, at least in the short term, and perhaps in the long term, unfortunately that is one of the things that happened … While I was glad the school was voted down, it was not a cause for celebration," Mertz said. "I don't think that we left that process better than we entered it."
Mertz said all of Madison's students deserve access to a quality education and wants any school that they attend to be successful.
"I want students in our community to be served well… I can have serious doubts about the viability of a proposal, but if the proposal passes, then you want it to work. I don't want an 'I told you so.' I'd rather have kids served well," he said.
The failed attempt to launch Madison Prep strengthened Caire's resolve to create an alternative for Madison's African-American students. After he resigned as president of the Urban League amid allegations of credit card misuse in 2014, he shifted focus to One City Early Learning Center.
"They wouldn't give me the top end, so I started from the bottom, like Drake," Caire laughed.
While Caire said he didn't initially intend to start a preschool, the community had other ideas. In 2014, Child Development Inc., a long-running daycare center on Fisher Street, struggled with financial and management issues. CDI's board members tapped Caire as a consultant and eventually asked him to lead the center's rebranding efforts.
"It came to me, I didn't go to it … This is truly 'one city'," he said.
"We have a lot of founders at One City. If you move any of these critical people out of it, it wouldn't have happened. It's about sharing the ownership of what we do. I feel fortunate that I get to do this with over 1,100 people who have given us money and 60 businesses that have given us support."
One City Early Learning Center welcomed its first group of children in September 2015 at Fountain of Life church before migrating to 2012 Fisher St., CDI's former home. Three years ago, One City started with 38 students and projects to serve over 100 this fall.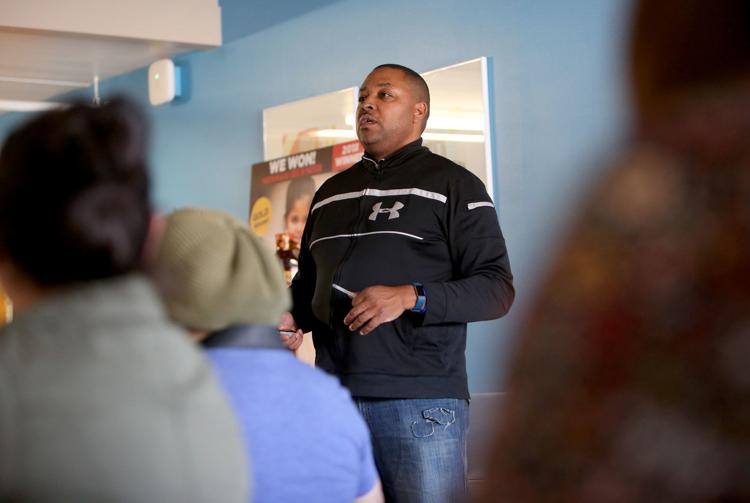 When the state began to authorize charter schools in Madison, independent of the school district, Caire saw it as a chance to accelerate One City's growth. The school applied for a charter through the Wisconsin Office of Educational Opportunity last fall, and was approved earlier this year.
"Nobody punched me in my face … I got beat up big time going through the school district," Caire laughed. "I got nothing but support from day one from the UW System."
In a statement to the Cap Times, OEO director Gary Bennett said his office's mission is to increase educational options and close opportunity gaps, and One City is positioned to achieve those outcomes.
"The One City proposal in south Madison shows great promise in providing a community of support to prepare young children for success in school with a particular focus on early literacy and number skills. We will follow their progress with great interest," Bennett said.
Wisconsin's funding model for OEO charter schools includes a portion of state equalization aid from the public school district where a charter operates. Although MMSD will have no say over One City Senior Preschool, MMSD will pay about $8,500 for every Madison student who attends the charter school for 4K and kindergarten.
Enrollment counts won't be final until October, but MMSD projects a $1.5 million, or 13.5 percent, hit to state funding this school year between One City and Isthmus Montessori Academy Public, a 4K through ninth-grade school MMSD rejected for charter in 2017. OEO approved IMAP's proposal in February.
In a statement to the Cap Times, MMSD Superintendent Jennifer Cheatham said while she supports Caire's work on early childhood education, she worries about the consequences of charter schools taking a share of the district's financial resources, without being held accountable to district standards.
"The work that (Caire) has been doing has been positive for children and families and we're excited to learn from it. Early childhood is an area our community needs to wrap its arms around and I appreciate and support (Caire's) focus on early childhood," Cheatham said.
"That said, I still have serious concerns about the impact of independent charters on our district and on public schools in this state and will continue to voice those concerns."
To her credit, Caire said Cheatham has done more to address educational outcomes for African-American students than past MMSD superintendents, but still thinks the district has a long way to go to win the trust of black parents.
"(Cheatham) is more inclined to want to get that issue right than any of her predecessors. You can see it. I think her sincerity is what's made people a little quiet … The results aren't remarkable by any stretch of the imagination, but we are moving in the right direction," he said.
Doug Keillor, executive director of Madison Teachers Inc., said he generally likes the idea of a full-day 4K option for students, but thinks MMSD should implement it.
"We do not support at all an independent charter school that takes money away from the school district and has it spent by an independent group with no school district oversight," Keillor said.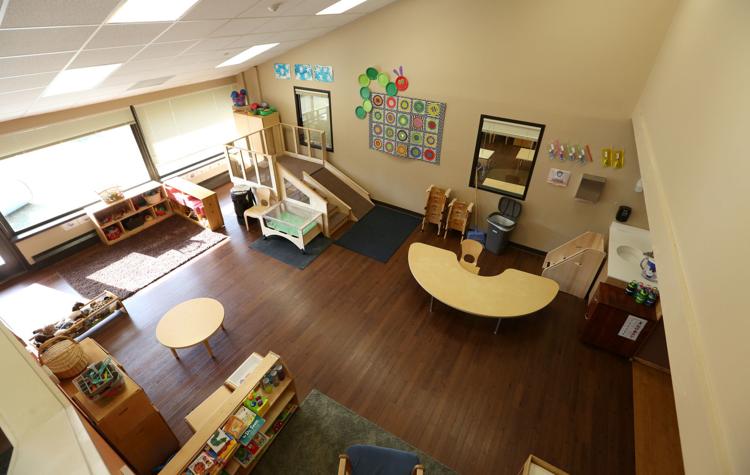 One City Senior Preschool will start with its first two classes of 4-year old kindergartners and kindergartners this school year. One City will retain its daycare component, or "junior preschool," for kids from birth through age 3.
At this point, One City Schools only has approval for 4K and kindergarten, but Caire plans to appeal to OEO for expansion of the charter through sixth grade. Caire sees One City Schools as the first step of a "cradle to college" model for students in Madison. He eventually wants to open a secondary school.
Playing on its name, Caire said One City is for all students and is designed to foster a learning environment with a diverse student body and teaching staff. That's critical to mitigating bias and building bridges, he said.
"I love that all of our kids, regardless of who they are, are getting a diverse experience. That is what lowers boundaries...it takes us all to do it," Caire said. 
Cindy Zelaya attended an open house at One City Schools in April to learn about childcare options for her son, who is multiracial. Zelaya said she wants her son to see positive role models from all backgrounds.
"I want him to get that experience of seeing male role models that look like his dad and get that sense of, 'I have people to look up to that look like my dad.' I think it's really important," she said.
"I read books with (diverse characters) and we go to a lot of activities to get him open to more cultures … I've seen a lot of judgment from kids as young as 6 or 7 years old, and I just don't want him to be one of those kids."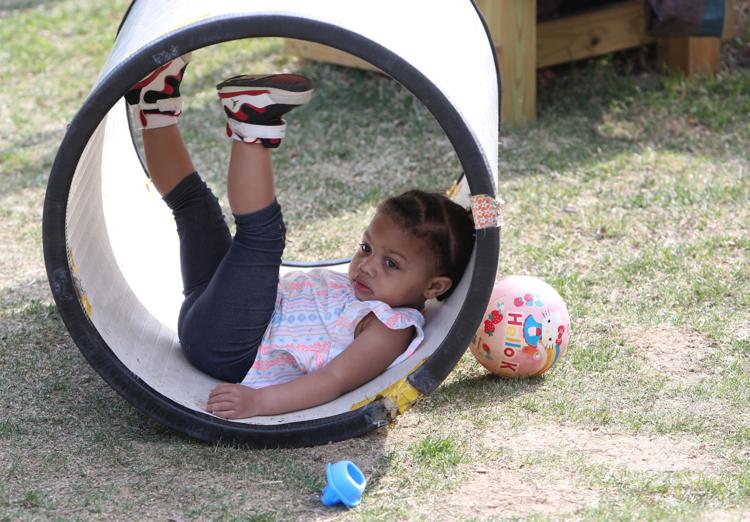 Johnny Justice and his wife, Marie, have four children. The Justice family pulled their children out of MMSD four years ago to pursue home-based education. Justice also attended an April open house at One City with his youngest son, who will start there this fall. The older Justice children will enroll at IMAP. Justice said he trusts the new charter schools to provide his kids with a supportive and culturally aware educational environment.
"I love the charter movement because they don't have to wait on the bureaucracy, they can just do things. If they see something is working, they can research and try it. They don't have to go through hoops," Justice said.
"I know (my son) will get a lot of good socialization and a chance to be around kids of color, which is important...there are people that care about him that want to see him succeed."
After eight years of trying to make a vision for a school a reality, Caire does not plan to slow down anytime soon.
"We are going to grow," he said. 
Correction: An earlier version of this story said Ed Hughes voted in favor of Madison Prep. He voted against it.