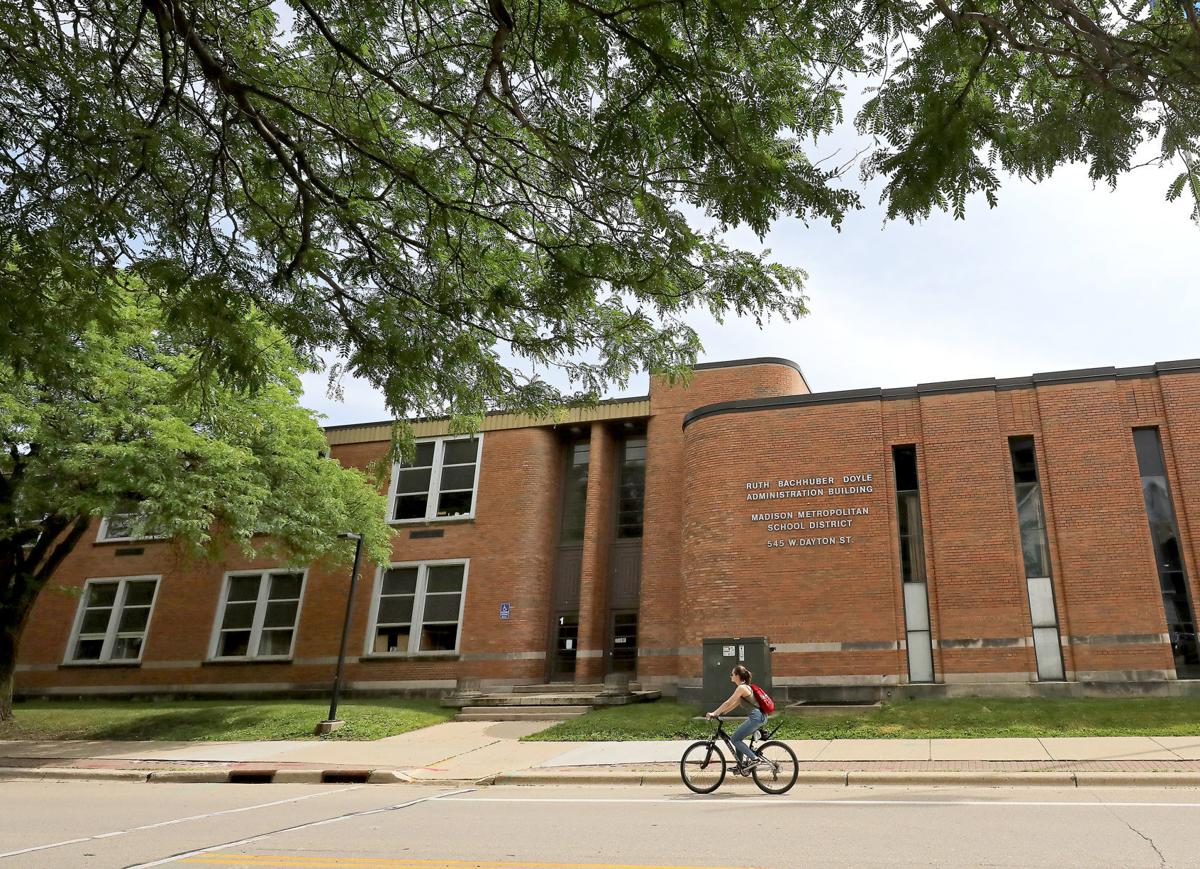 There will be staff cuts next year in the Madison Metropolitan School District.
With enrollment projected to drop and millions of dollars of the budget contingent on a November referendum, staff presented another update on the 2020-21 budget to School Board members Monday at an Operations Work Group meeting.
Staff are planning for a $3 million reduction in staffing, with $1 million coming from the central office and $2 million from schools — about 35 full-time equivalent positions — as the district projects to have an enrollment 51 students lower than this year.
The School Board and district staff chose to pursue an operating referendum in November along with the likely capital referendum rather than putting it on the April ballot ahead of the budget approval timeline. The total amount will be determined when the board votes, likely next month, though staff used $6 million for the 2020-21 school year in Monday's presentation.
With a fiscal year that begins July 1, that leaves the board to pass two budgets — one for if the referendum passes and one for if it fails. And with a school year that begins in September, still some two months before the November election, it means any cuts to something like staffing cannot be undone if the referendum is approved.
Beyond staffing cuts, the "does not pass" budget would also have $2.2 million less for a base wage increase for staff, $2 million less in strategic equity projects and $1.8 million in "other" costs. The "passes" budget restores all of those — but not the $3 million in staffing.
In this year's budget, 83% of expenditures goes to the approximately 4,000 staff members in salary and benefits. Of that staff, 46% are teachers, 25% are in student services and 7% are central-office based, though those numbers do not account for the different salary levels of various positions.
The cuts would increase student-to-staff ratios at all levels.
For elementary, it would jump from 7.8-to-1 this year to 8.9-to-1 next year. In grades 6-8, the ratio would rise from 7.8-to-1 to 8.7-to-1. And in high school, it would rise from 8.22-to-1 this year to 10.4-to-1 next year.
Staff assumed an "optimal-plus-one" class size average for developing the staffing levels in the 2020-21 school year to make the budget work, MMSD chief financial officer Kelly Ruppel said, based on the district's class size policy. That means an average of 19 students per class in K-3 for Achievement Gap Reduction (AGR) schools with higher levels of poverty, 22 students per K-1 class in non-AGR schools and 25 for grades 2-3 in non-AGR schools. It would be 26 students per class at all schools in grades 4-8 and 29 per class for high school.
"I am still concerned that optimal plus one at the end of the day does mean larger class sizes," board member Cris Carusi said. "I would just love to be continually apprised of how this is playing out in schools."
Board member Ananda Mirilli asked staff to ensure they allowed flexibility for teachers — some of whom might be able to handle larger classes while others might need smaller ones — and classroom dynamics rather than a "one size fits all" approach. MMSD assistant superintendent for teaching and learning Lisa Kvistad said principals will have more flexibility in their allocations this year "if they can justify by need."
"Within a couple of students around the maximum or the minimum, if they have a rationale and are working within their allocation, they certainly have the flexibility to do that," Kvistad said.
The board will see a full draft budget at its April 27 meeting and vote on the preliminary budget before the end of June. Board members are expected to vote on some elements of the budget, like summer school, in March.
Share your opinion on this topic by sending a letter to the editor to tctvoice@madison.com. Include your full name, hometown and phone number. Your name and town will be published. The phone number is for verification purposes only. Please keep your letter to 250 words or less.
Be the first to know
Get local news delivered to your inbox!