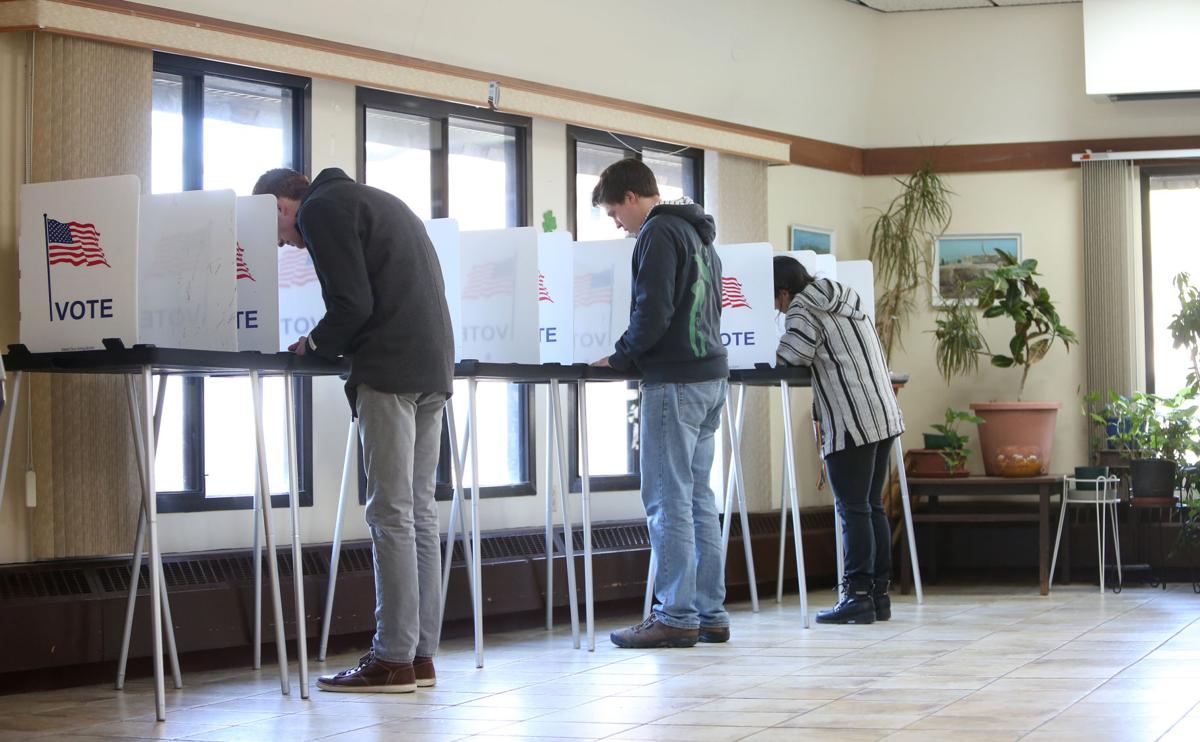 Maia Pearson, a Madison native who has three children in Madison schools, will run for Seat 6. She filed her declaration of candidacy and campaign registration statement with the city clerk Monday and announced her campaign with state Rep. Shelia Stubbs, who is also a Dane County Board supervisor.
Pearson said at her announcement that she "really, truly cares about our children," according to a video shared on Facebook by School Board member Ananda Mirilli.
"Me running is not just a personal endeavor, but moreso because I really want to make sure the children of Madison have everything necessary to succeed," Pearson said. "I am a firm believer that every child is special, every child can succeed, all they need is everyone to come with them to make sure that they grow."
Pearson was one of 29 applicants for Seat 2 earlier this year when Mary Burke resigned.
The board appointed Savion Castro to that seat. He is running for re-election to the seat and is currently unopposed. Incumbent Nicki Vander Meulen is also running for re-election to Seat 7, and is also unopposed.
Toews had not publicly made a decision on running for re-election to Seat 6 until Friday, the deadline for declaration of non-candidacy, which was filed with the clerk's office. Toews is in her first term on the board and currently serving as the vice president.
Benjamin Williams had also filed a declaration of candidacy and campaign registration for Seat 6, but informed the clerk's office he would not be filing nomination papers.
That leaves three candidates just over a week before the Jan. 7 filing deadline. Last year, with three seats up for election, there were 10 candidates among them and each race required a primary election in February.
The next board will be working with a new superintendent, expected to be hired by February, and deciding on two potential referenda for the November ballot -- one for capital projects and one for operational expenditures.
In her application to the board in July, Pearson wrote that the district "faces critical issues in safeguarding our children, especially children of color, the invalidation of parents of color, and the ineffective training of the adults working directly and indirectly with students"
"There must be improved teacher training to ensure that teachers meet the needs of a multicultural student body and work effectively with parents of diverse cultures and races," she wrote. "These and other proactive approaches are crucial to ensuring that students of color and different backgrounds feel safe and secure at Madison schools and that parents of color are validated and their concerns for their children's safety heard, respected, and acted upon. It goes without question, after all, that feeling safe at school is a prerequisite to performing well and that we want all of our students to achieve to the full extent of their abilities."
Stubbs offered her endorsement during Monday's announcement.
"Maia is a young lady who is going to be a change leader," Stubbs said.