In the days leading up to the end of the school year, students prepare for their final exams, romanticize summer plans and count down the minutes until the last bell rings.
But on an early June afternoon, students at Madison West took to the grand front steps of their high school holding signs bearing phrases that included, 'Stop whitewashing our schools,' and 'The more the variety, the better the society.'
These students were calling for the Madison Metropolitan School District to hire more teachers of color. At West High, a school where 47 percent of the student body is non-white, only 7.4 percent of teachers are people of color, according to the most recent data available from the Wisconsin Department of Public Instruction.
The lack of teachers of color is not unique to West. In the 2016-2017 school year, 88 percent of teachers in MMSD were white, while only 43 percent of students were white. In the last 10 years, the percentage of students of color in the district rose 11 percentage points, while the number of teachers of color rose by less than two percent.
There is a growing body of research that highlights the benefits of diverse teachers for students of all backgrounds. Studies have found that teachers of color hold higher academic expectations for students of color and students of all races have more favorable perceptions of teachers of color over their white counterparts. And while many agree there is no easy solution to the persistent achievement gap between black and white students in the Madison School District, a more diverse teaching staff could help, some say.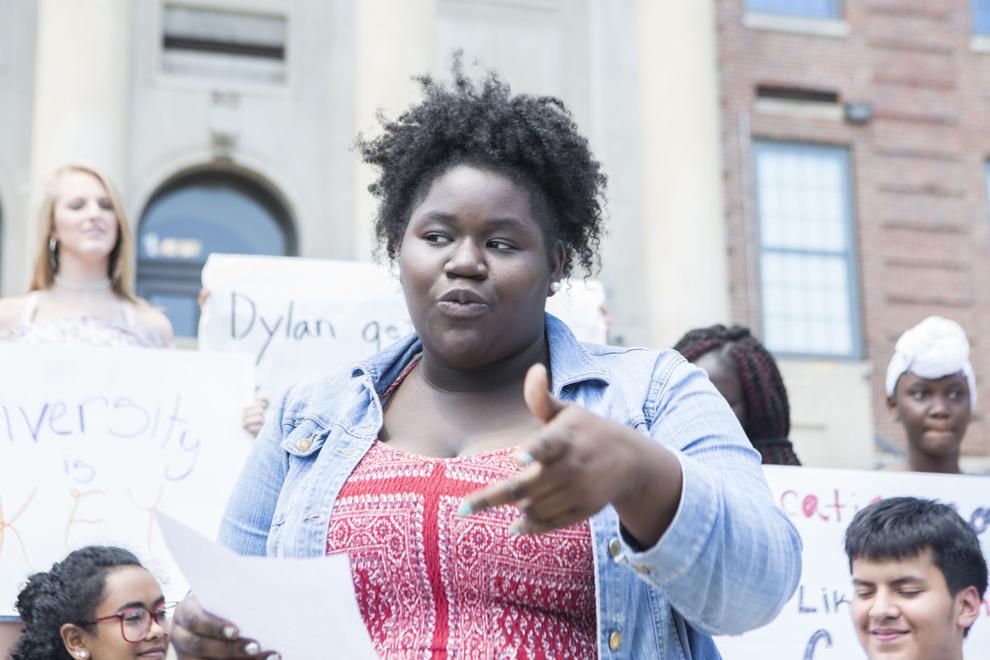 The students at West High affirmed many of these points during their rally. Student signs, speeches, and spoken word poetry performances expressed their desire to have teachers who could relate to their lived experiences and connect with their identities.
"The other day there was a shooting on my block. How am I going to relate to a teacher that has never really been in the same predicament? How am I supposed to relate to a teacher if they don't know what Section 8 is?" Norman Davis, a rising junior at West, said during his address.
"I'm sick and tired of learning about oppression from someone who doesn't understand my struggle. How can someone who is not black tell me how to succeed in life if they don't know my struggle?" said Zenab Nafid, who will be a senior this fall.
Ayomi Obuseh is a rising senior at West and was one of the organizers of the school's June rally. She also serves on the Superintendent's Student Advisory Board. She addressed the Madison School Board at its June meeting about the lack of teachers of color in the district.
In an interview with the Cap Times, Obuseh said a teacher of color's approach to relationship building and teaching could be just what a student needs to stay connected to the classroom.
"A teacher of color might have a different perspective or way of teaching that might help you learn better," she said. "Not all students are going to be able to learn the same way because they are diverse, but if the teachers aren't, you are not going to be able to reach as many of the students as you want to."
Madison School Board president James Howard said the call for more teachers of color is an issue he has heard about from students and community members since he was elected to the board in 2010.
"Generally speaking, the district has always experienced underrepresentation of minority teachers, especially African-American teachers. For as long as I've been on the board and for as long as I can remember, that has been an issue," Howard said. "The community itself has been calling for increases in teachers of color in Madison schools."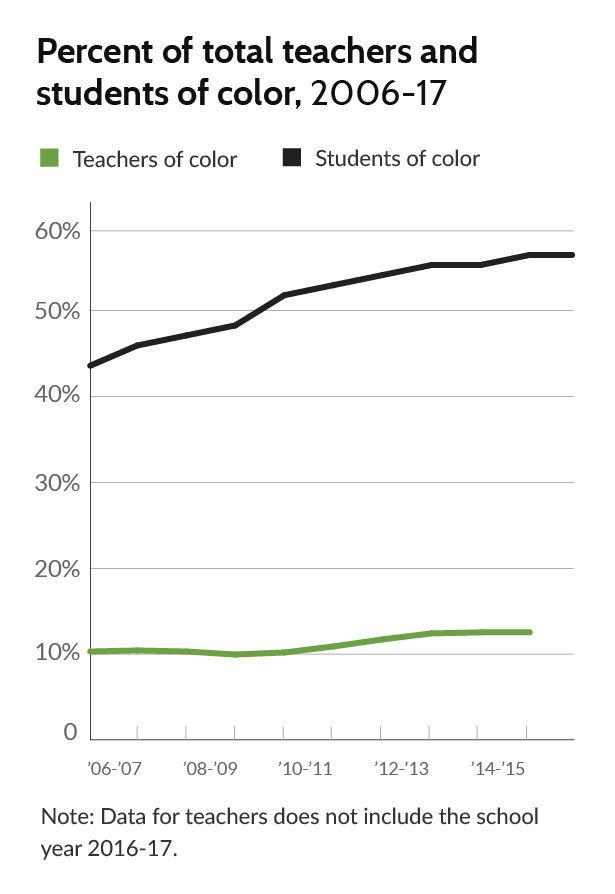 In June of 2011, MMSD implemented an Affirmative Action/Equal Employment Opportunity plan during former MMSD Superintendent Dan Nerad's tenure. In the report, MMSD outlined its goals for increasing amount of professional support staff — including certified teachers, librarians, counselors, social workers, psychologists, nurses, nurse practitioners, physical and occupational therapists, and guidance counselors — from 9.7 percent to 12.5 percent by December 2016. The goal was set based on the employment market availability for people of color in Wisconsin. The Madison School Board is set to vote this fall on the latest iteration of the Affirmative Action/Equal Employment Opportunity plan, which will include updated hiring goals.
Last November, the district released its Affirmative Action and Attrition report, highlighting that while it reached those hiring goals set in 2011, teachers remain one of the least diverse staffing groups in the district, behind trade workers and personnel who assist students who are deaf and blind. Security personnel, food service workers, bilingual resource specialists and educational assistants are the most diverse staffing groups in the district.
Superintendent Jennifer Cheatham has made diversifying the ranks of MMSD employees one of her priorities since coming to Madison in 2013.
"When I transitioned in three years ago, the overall goal was, 'We are going to diversify this workforce.' It was very action oriented," said Deirdre Hargrove-Krieghoff, MMSD's executive director for human resources. "We created a plan and a strategy where we were elevating and highlighting that as our focus."
One change was pushing up the district's hiring timeline. Hargrove-Krieghoff said the district was "late in the game," with a former practice of waiting until August to make employment offers. MMSD now aims to finalize hiring decisions by July 1 for the upcoming school year. Hargrove-Krieghoff said, at this point, 45 new teachers of color have committed to the district for the 2017-2018 school year.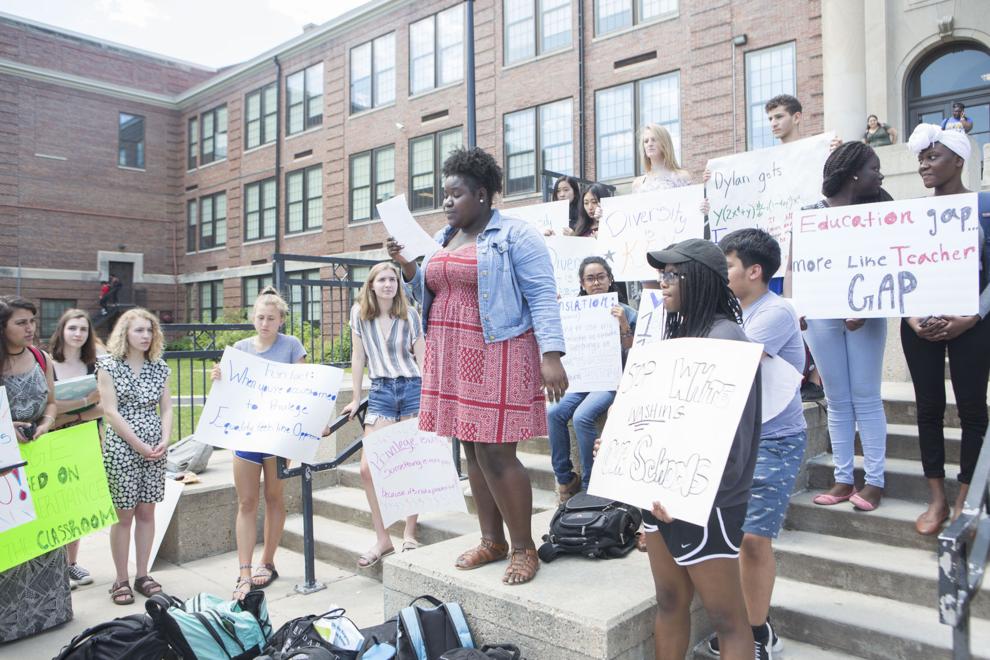 MMSD also implemented new interviewing practices that assess not only a potential teacher's knowledge in her content area, but her culturally responsive practices, including setting high and clear expectations for all students, acknowledging all students and connecting to students' lives and cultural identity.
Hargrove-Krieghoff said the new competency and performance measures were a "game changer" for the district.
"We designed our overall set of competencies with those things in mind," Hargrove-Krieghoff said.
In an emailed statement to the Cap Times, Cheatham reiterated her commitment to diversifying the district's teaching staff.
"It is important to us as a district to have a staff that represents the diversity of our student population. It is common sense that students will benefit from interacting with and learning from teachers who look like them at school, and research supports it," she said. "The benefits for African-American students to have even one African-American teacher in elementary school are long-lasting."
Although Cheatham's administration aims to increase the number of teachers of color in the district overall, some teachers are worried that change is not happening fast enough, particularly for African-American students.
MMSD's vision is that "every school will be a thriving school that prepares every student to graduate from high school college, career and community ready." For the 2014-2015 school year, 59 percent of African-American students graduated from high school in Madison in four years, compared to over 88 percent of white students.
Kira Fobbs is an African-American teacher at Falk Elementary School who has worked in the district for over 21 years and serves on the board of directors for Madison Teachers Inc. Fobbs said she believes the district should do more to address low high school graduation rates for African-American students.
"Nobody wants to give it the credence, attention and the resources that it deserves," she said. "That to me is a 'hair on fire' type of situation, and it has been for two decades."
Camara Stovall started his career as a kindergarten teacher 18 years ago. Both of his parents were MMSD educators. In 2006, the Wisconsin Education Council Association established an award to recognize a Wisconsin teacher for their commitment to social justice in honor of his mother, Tenia Jenkins.
Stovall said the same issues around academic achievement and equity his parents faced in the classroom are still present for black students, and the district should act more urgently to address them.
"No one is serious about helping African-American kids. We have the ideals, we have the map," he said. "We know what we need, we just have to give it to them. We flat out need more effort."
A recent study by researchers at Johns Hopkins and American universities found that teachers of color are an important factor in making high school graduation more likely for students of color.
The study, "The Long-Run Impact of Same-Race Teachers," examined the student records of over 100,000 black elementary school students in South Carolina and Tennessee and found that having one black teacher between third and fifth grade lowered the probability that a low-income black male student would drop out of high school by 39 percent. Exposure to an African-American educator also increased the likelihood that a low-income student expressed a desire to attend a four-year university.
This study exemplifies the "role model effect," the idea that interacting with someone who reflects your identity in a position helps you to see it as attainable.
The role model effect worked for Nikki Kenyatta, an African-American teacher at Mendota Elementary School and 14-year veteran of MMSD. Kenyatta became a teacher to ensure students have a mirror for academic and professional success.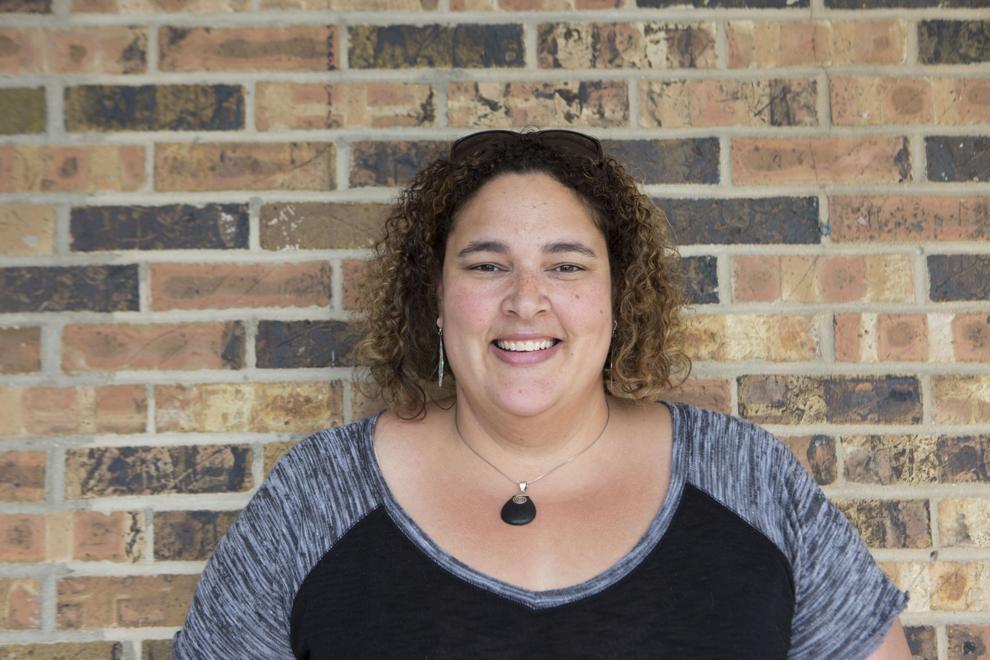 "I get to be that person now for the next generation of students. I know how powerful that was for me," she said.
She credits her third-grade teacher at Marquette Elementary School, Michael Hibbler, as the reason she went into education.
"He was my inspiration to teach. I actually went to college for something else," she said. "I volunteered in his classroom and went back to switch my major."
As a student in MMSD, Hibbler was Kenyatta's only teacher of color. He retired in 2015 after 30 years.
Some African-American teachers expressed how a lack of teacher diversity in the district can create a disconnect not only among the faculty, but between faculty and families.
"The drawback of not having a high percentage of staff of color in MMSD is that there are more situations where staff are not validating the experiences of kids or staff of color," said Rachelle Stone, an African-American teacher at Huegel Elementary who has been teaching in Madison for over nine years.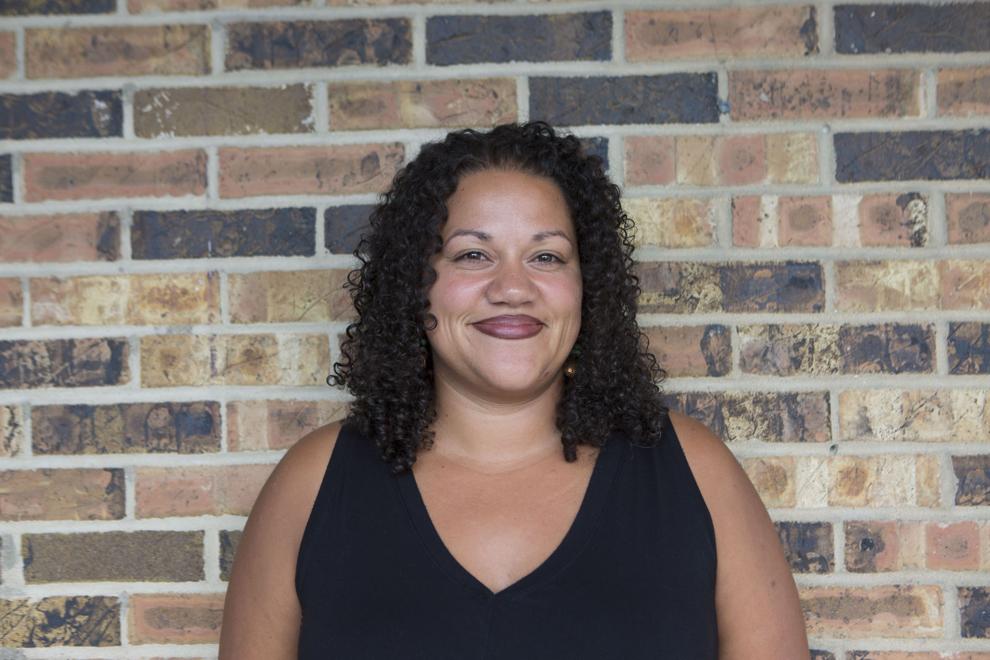 "There have been situations, in my experience in the district, where staff make statements and assumptions about kids and families of color that are not accurate."
Marisa Flowers, who taught for 13 years before transitioning to an instructional coach role at Falk Elementary, said teachers of color often have to be strategic when they have conversations around race and equity.
"In my experience, one of the challenges as a teacher of color has been advocating for the needs of children and families of color in an environment that is not reflective of their community," she said.
Obuseh, the student from West High, said she also was aware of how her white teachers perceived their campaign calling for more diverse teachers.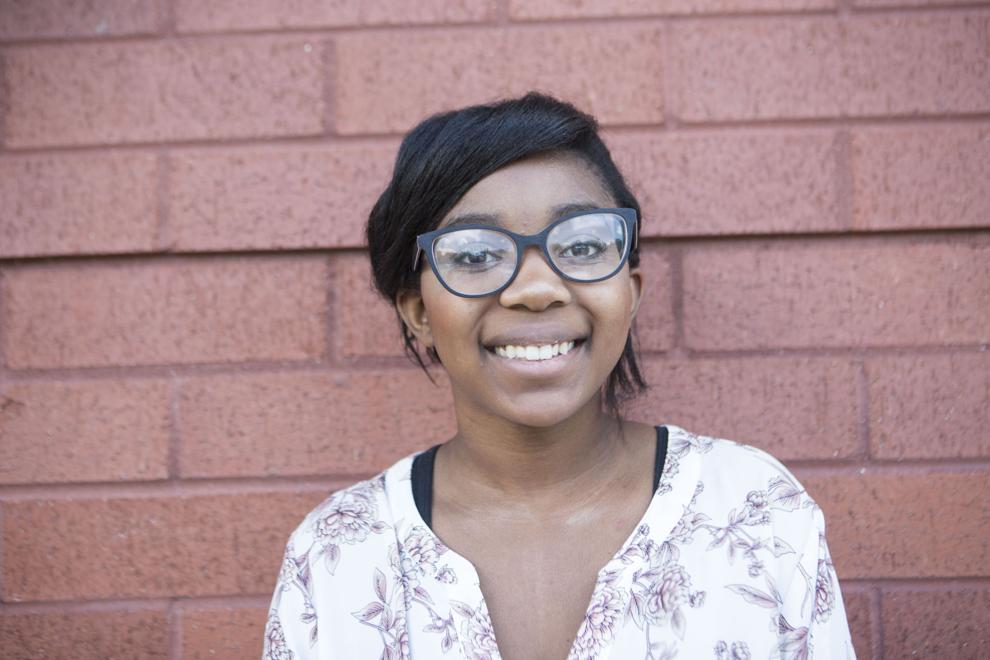 "The teachers at West were very supportive of what we were trying to do, but you could also feel a bit of resentment because it came off as 'We don't want you here, we want another teacher of color,'" she said.
"But we love our teachers, so that was a big fear."
Teachers of color recognize that Madison's teaching workforce will not reflect student demographics anytime soon, but they cite a district-wide adoption of anti-racism as a tool to improve student school culture and educational outcomes for students.
"Making sure there is a systematic commitment to an anti-racist stance at all levels with accountability (in the district is key)," Flowers said. "We could have our teachers reflect our students, and that could have an impact on one level — having students see themselves — but if curriculum, practices, policy and leadership are not aligned, we will not improve outcomes for our students of color nor retain staff of color."
"It's not a situation of 'us vs. them.' White teachers have always been a part of the equation. Getting to know all of your students, no matter what your race is, is key," Kenyatta said. "If you don't understand or acknowledge your own identity, how can you understand how it might affect somebody else?"
Editor's note: Rosario Dominguez contributed to this story.