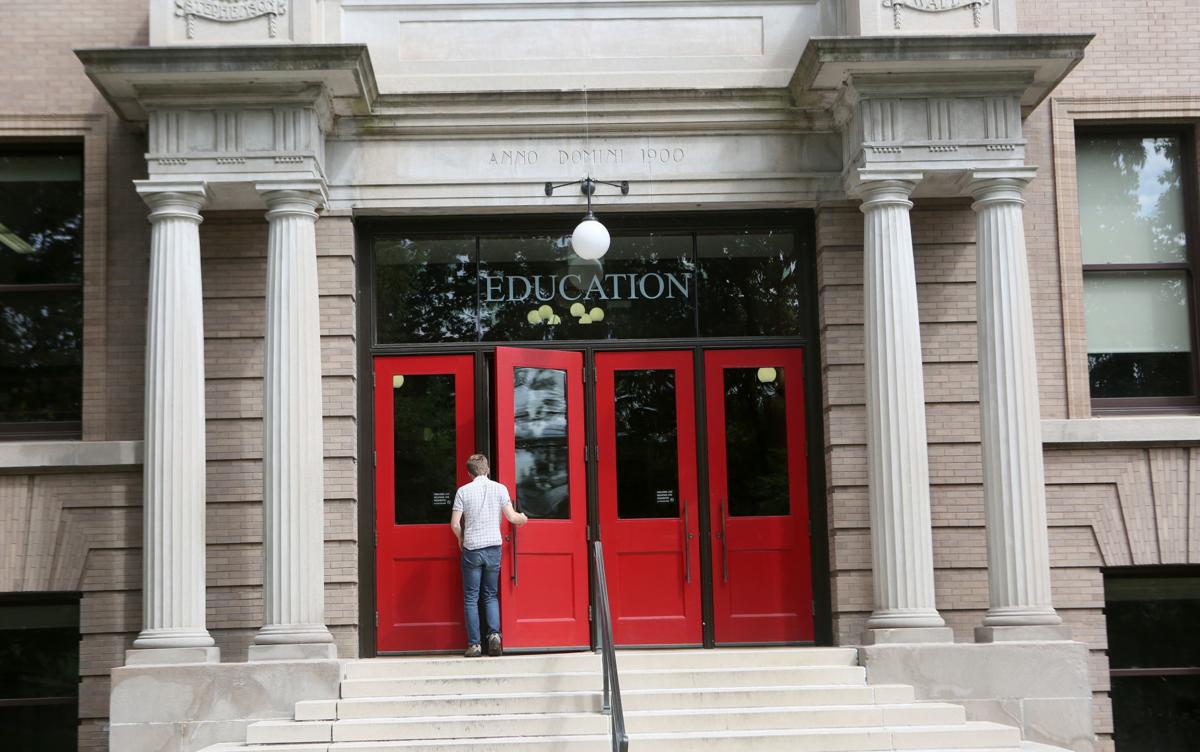 As Wisconsin continues to face diminishing enrollment in teacher education programs, the University of Wisconsin-Madison's School of Education hopes to financially support over 1,500 students to study and work as teachers in the state over the next five years.
The Teacher Pledge program, effective this fall semester, will offer financial aid, including the equivalent of in-state tuition and student or testing certification fees, to students who pledge to teach three to four years in a pre-kindergarten through 12th grade school in Wisconsin. Students with greater need may also receive additional costs, such as books or living expenses.
The school started discussing the program about three years ago to address an increasing teacher shortage, including a lack of teachers of color, across Wisconsin, said Diana Hess, dean of the education school. She added that it has been "phenomenal" to see the Teacher Pledge be entirely funded through $18 million from private donors.
"We've got a lot of alums and friends of the School of Education who are really interested in supporting innovation and making sure teacher education is as strong as it can be and that we strengthen Wisconsin schools," Hess said. "There has been so much support from people who, quite frankly, can spend their money on anything."
Hess called Teacher Pledge the "only program of its kind," allowing any student who wishes to participate to do so. Students who teach in a high-need district or subject area can fulfill their obligation in three years, while others must stay in Wisconsin for four.
Enrollment in teacher education programs nationally and in Wisconsin has declined by about one-third since 2010, according to U.S. Department of Education data. In the 2018-19 school year, Wisconsin schools saw a 180% increase in the number of emergency licenses — teachers without professional training for their position — from 2012-2013.
"Teachers have the incredible responsibility of educating our youth, preparing them for the future, and inspiring a lifelong love of learning," said Carolyn Stanford Taylor, the state superintendent of public instruction, in a press release Tuesday. "It is important to commit to programs like the Teacher Pledge to recruit the next generation of Wisconsin educators and to support the ones that we have."
UW-Madison's 14 teacher education programs, which enrolled a total of 404 students last fall, have seen upward trends in enrollment over the past five years, with some programs at full capacity and others not. About 50% to 60% of students stay in Wisconsin to teach after graduating.
School of Education spokesman Todd Finkelmeyer said the Teacher Pledge will hopefully result in full capacity for all programs, about 510 students.
Despite consistent enrollment, there has been a recent drop in the total number of applicants, Hess said. She added that the program is a way to indirectly increase graduates' salaries by reducing student debt, as well as push them over the initial learning curve of teaching.
"We want to keep them teaching long enough so they can get over the hump of the first year or so," said Hess, a former high school teacher. "After I taught for a couple years, teaching became a lot more enjoyable … If you can keep people in teaching longer, they're more likely to stay over the long haul."
The School of Education is also paying more "explicit attention" to attracting a diverse array of candidates, said director of teacher education Kimber Wilkerson. It is hiring a new recruiter to reach more potential students, creating smoother transfer pathways with Madison Area Technical College and starting a program for public school employees who want to become certified as teachers.
Teacher Pledge is part of the School of Education's Impact 2030 initiative, which is also privately funded and includes plans for increased scholarships, undergraduate internships and study abroad programs.
"(Impact 230) is really giving a lot of attention and prestige, hopefully, to the teaching programs," Wilkerson said. "At the time that we're promoting these larger goals, I'm really excited that teacher pathways … are not an afterthought."
Be the first to know
Get local news delivered to your inbox!