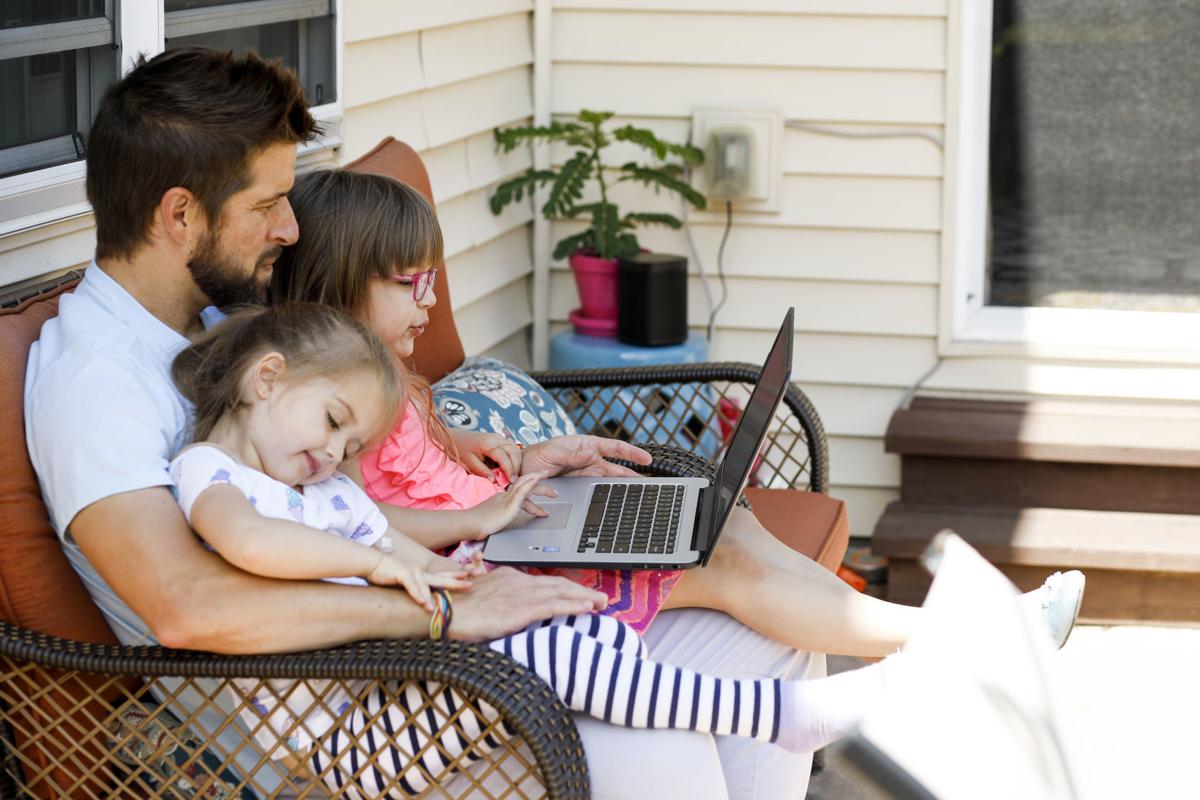 Madison Metropolitan School District administrators addressed internet connectivity, athletics and a food program at a press conference Wednesday, as they near the end of spring semester and move toward summer school.
All in-person athletic activities are canceled through July 31, staying in line with decisions to hold summer school virtually and cancel Madison School & Community Recreations programming, said athletic director Jeremy Schlitz. Indoor and outdoor facilities will stay closed to both students and community members.
Schlitz said student athletes have successfully maintained strong connections during the unexpected spring athletic season with live Zoom workouts, coach check-ins and personal logs or journaling. He added that MMSD will continue that approach through the summer, including for incoming freshmen.
"I really look forward to getting back, and that's why as a school community we need to close these facilities and these numbers of different ways we are … increasing the potential for spread," Schlitz said. "Hopefully we can return to fall activities safely with excellent plans and well-staffed systems."'
Attendance last week showed a slight decline at 82.5%, said Jay Affeldt, executive director of student and staff support. Mainly secondary students have dropped in attendance, reflecting nationwide trends in virtual learning as the school year tapers off, but Affeldt said the district has still connected with or contacted 94% of its students.
MMSD has also addressed gaps in internet connectivity. It recently expanded the number of sites with outdoor Wi-Fi access and delivered nearly 400 hotspots to students in need, said Chad Wiese, executive director of building services. Students will be able to keep devices and hotspots through the summer regardless of whether they enroll in summer school.
Wiese added that the district is considering at least 16 sites for a summer food program. The current program will run through the start of summer school in late June, at which point some sites with lower participation may transition to new locations.
Looking past the summer, interim Superintendent Jane Belmore said MMSD continues to collaborate with Dane County regarding the Forward Dane plan announced last week, a phased reopening based on nine public health criteria. The district is beginning the "next important work" of reopening in the fall and is creating draft timelines, with hopes to complete details by the end of July, Belmore said.
Changes will include a greater focus on hygiene, handwashing and facial coverings, as well as potential schedule changes and health screenings. Belmore said she is "quite certain" transportation will be an issue, with perhaps one student per school bus seat or even every other seat. Potential options include staggered start times for summer and fall.
"There are only so many buses, only so many bus drivers and only so much money that goes around in terms of transporting all our students," Wiese said. "We're just going to have to be incredibly flexible."
The search for a next superintendent remains on the short-term schedule. Belmore said the district will likely close the position by the end of May, hold interviews through June and make a decision by July 20.
Concerned about COVID-19?
Sign up now to get the most recent coronavirus headlines and other important local and national news sent to your email inbox daily.