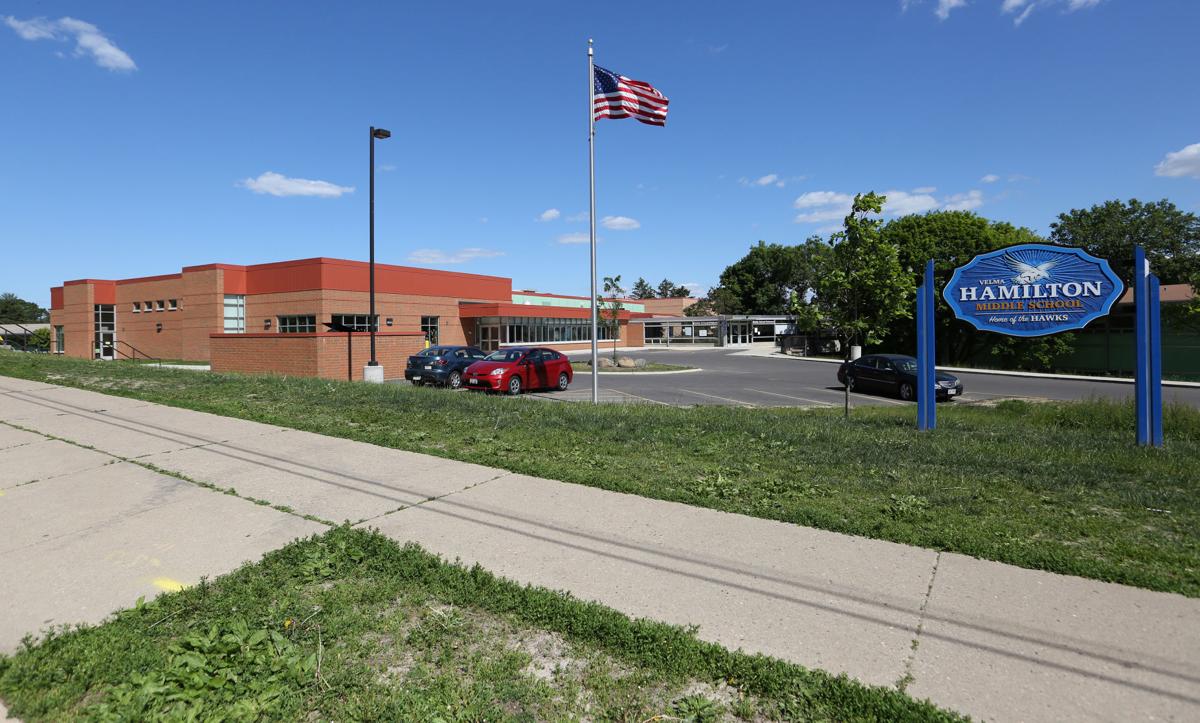 The Madison School District is hosting grief support hours on the second Monday of winter break after the death of Hamilton Middle School eighth-grader Jocelyn Gannon.
Gannon, 13, who died with her mother Amy in a helicopter crash in Hawaii, was "a wonderful young person," principal John Burkholder wrote in a letter to families Saturday, when news of her death had begun to spread. The crash occurred on Thursday.
"Our thoughts and deepest sympathies are with Jocelyn's family," the letter states. "We ask that you keep Jocelyn's family, friends and our Hamilton community in your thoughts, and that you respect the privacy of the Gannon family at this time."
School support staff were working with district staff to "develop a plan of support," which included opening the Hamilton library Monday from 11 a.m. to 1 p.m. "for people to gather in support of each other." A support team would also be available to students when school resumes on Jan. 6 to further discuss the loss and emotions related to it, according to the letter.
"As individuals, we all have our own ways of coping with bereavement, and for many of our students this could likely be their first experience with this type of loss," the letter states. "Please talk with your child about Jocelyn's passing, and seek appropriate help if needed."
The letter also offers outside resources for families to help as their child grieves, including potential reactions to like avoiding family and friends, fears and worries or sleep and eating changes. Suggested support includes offering comfort and reassurance to the children, let them ask questions and correct their misunderstandings and provide structure and support at home.
According to the Wisconsin State Journal, six people died in the crash and one remains missing.
Amy Gannon was a well-known entrepreneur in Madison, having started the Doyenne Group in 2012 to help foster more women-owned businesses. Her co-founder, Heather Wentler, said in a press release the staff was "heartbroken and deeply saddened" by Gannon's death.
"Amy's passion for her work was infectious. Her contributions to decreasing gender disparities by removing social and economic barriers for women in business has impacted the lives and livelihoods of thousands of women across Dane County and beyond," Wentler said. "Amy's dream doesn't end - she leaves a powerful legacy with all of us so we can continue to carry the torch and make her dreams a reality."
Amy and Jocelyn are survived by Mike, Amy's husband, and 16-year-old Aaron.