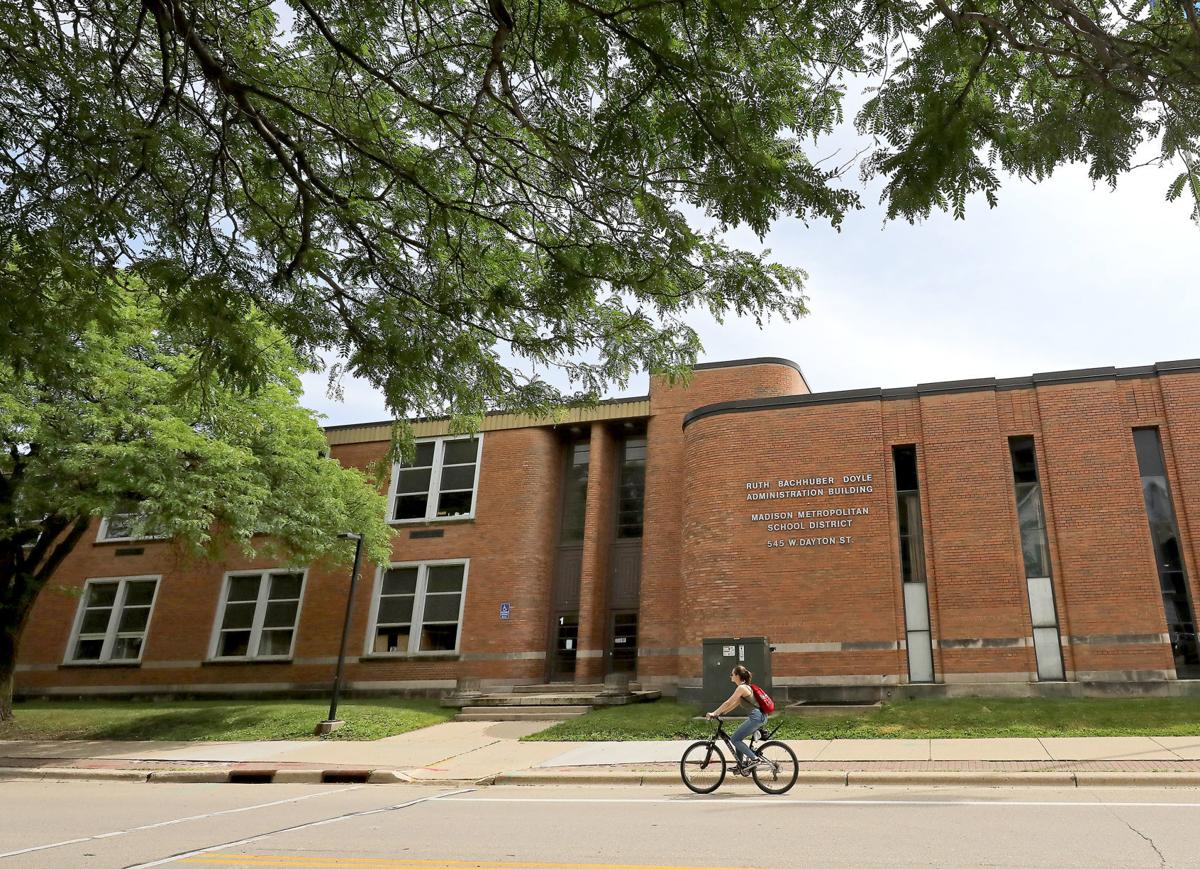 As a bill that would require more transparency and restrictions on schools' use of restraint and seclusion makes its way through state legislative committees, the Madison School District has seen a drop in the practice each of the past two years.
Numbers provided to the Cap Times show that in the 2018-19 school year, 324 students were restrained or secluded a total of 1,420 times in MMSD. Both of those numbers are below those from the 2017-18 school year, in which 540 students were restrained or secluded 2,482 times.
Most of the students involved are still those with disabilities: 228 of the 324, or 70%.
The proposed legislation, AB585 and SB527, has had public hearings in both the Senate and Assembly committees on education and the Senate committee approved it unanimously Dec. 20. It would prohibit schools from using doors with locks on them for seclusion rooms, even if the lock isn't operational, and adds certain maneuvers and techniques for restraining a student in a prone position to a list of those not allowed.
The legislation would require a school principal to meet with employees involved in an incident "to discuss the events that occurred before, during and after the use of seclusion or physical restraint on a pupil, and how to prevent" it in the future. That preventative focus is key, State Rep. Dave Considine, D-Baraboo, said during the Dec. 19 Assembly committee public hearing.
"It takes a really talented person with a lot of training to know those de-escalation techniques," said Considine, a former teacher and co-sponsor of the bill. "This bill requires that's what we concentrate on, and I think that's extremely important."
School boards would also have to report the numbers from principals to the state Department of Public Instruction. For students with disabilities who have Individual Education Plans, a team of staff members must meet with parents within 10 days of the second use of restraint or seclusion within a school year.
The most significant change to reporting requirements, Considine said, is requiring law enforcement officers to report instances of restraint and seclusion, something not required under current law. Considine said staff would "frequently … go directly to law enforcement officers quicker than we needed to."
State Rep. Romaine Quinn, R-Barron, another co-sponsor, said he hopes the bill can be effective in getting schools to use the best information available on restraint and seclusion.
"It's trying to give us more information when and how these situations happen and then, two, make sure schools are actually implementing what we know as best practices on how to seclude or restrain students in a school building," Quinn said.
MMSD policy states that the School Board "does not condone the use of restraint or seclusion by employees" and prohibits corporal punishment and "unreasonable use of physical force," while also defining those various levels of intervention.
"The board recognizes, however, that it may be necessary for school personnel to use reasonable and appropriate restraint and/or seclusion when a student's behavior presents a clear, present, and imminent risk to the physical safety of the student or others and it is the least restrictive intervention feasible," policy states.
Most of MMSD's incidents in 2018-19 were at the elementary school level -- 269 students were restrained or secluded 1,261 times. Just 15 high school students were involved in a restraint or seclusion situation with a school staff member, according to the data. They totaled 53 incidents.
Sally Flaschberger, advocacy specialist for Disability Rights Wisconsin, said her organization found inconsistencies around the state in what districts understood about reporting incidents of restraint and seclusion under the current state law passed in 2011. She hopes the bill's reporting requirements will help allow comparisons of the practice among districts.
"What we quickly saw was that there was no apples-to-apples comparison across (districts)," she said during the public hearing.
Madison civil rights attorney Jeff Spitzner-Resnick said during the committee hearing he has seen students "who have experienced some of the most horrific things that you cannot even imagine happen in our school districts" during his 25 years representing students with special needs.
"With this bill, this very important problem will be able to be viewed by you, me, the public," he said to legislators. "It should be like it is for so many other points of data."
The practices in Illinois came under criticism over the past month following reports from Propublica and the Chicago Tribune on the troubling use of seclusion rooms. The Illinois Board of Education issued an emergency ban on seclusion rooms and temporarily banned certain restraint techniques, though it reversed the latter two weeks later, according to the Tribune.
Share your opinion on this topic by sending a letter to the editor to tctvoice@madison.com. Include your full name, hometown and phone number. Your name and town will be published. The phone number is for verification purposes only. Please keep your letter to 250 words or less.
Be the first to know
Get local news delivered to your inbox!