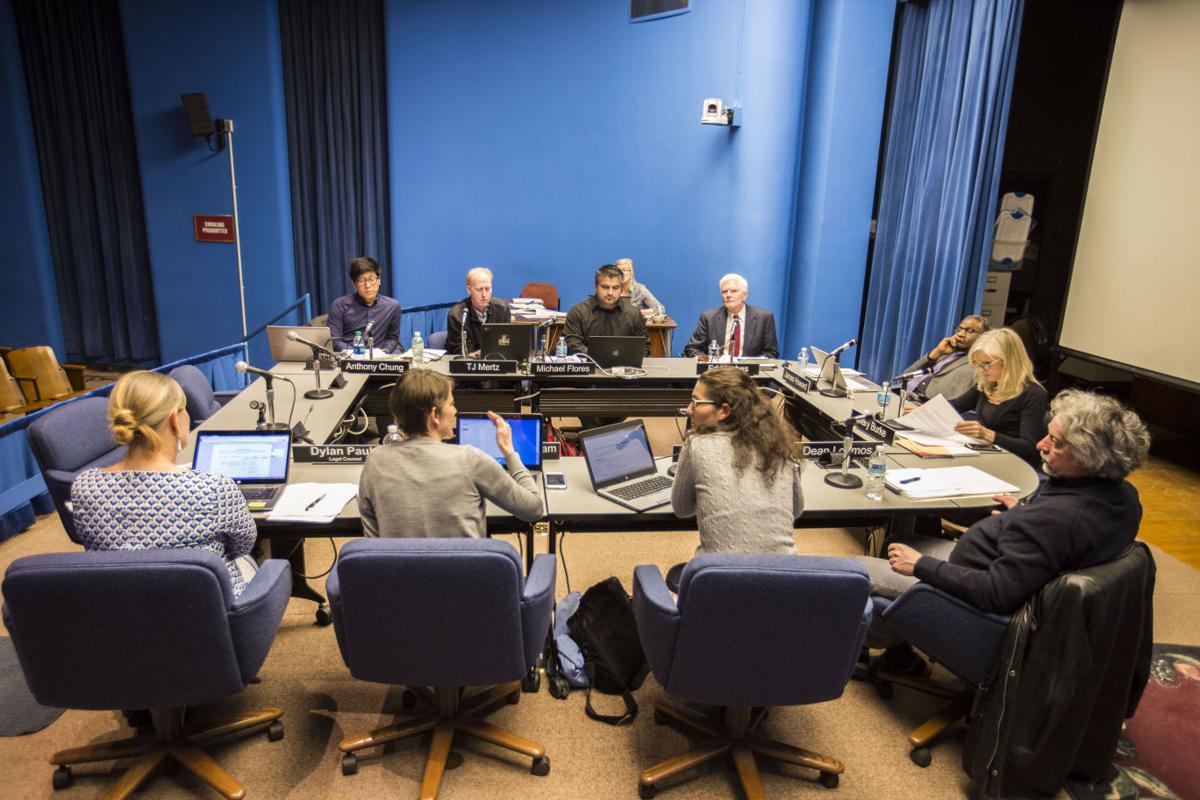 The Madison Metropolitan School District will not add a second thematic learning community, or Personalized Pathway, at its high schools in the 2018-2019 school year as initially planned due to feedback from teachers, parents and community partners.
Alex Fralin, chief of secondary schools at MMSD, told the Madison School Board Monday night that pushing back the timeline will allow Pathways teams to evaluate the implementation process.
"We want to make sure that we are creating the space and the time for our teachers and our teams to go really deep, which is why we decided not to implement a second Pathway year two," he said. "We also believe this will provide more time for a deeper study through an evaluation process."
Personalized Pathways is a change to the current high school model. It emphasizes small learning communities where students take their core classes together, all tied to a central theme. The first theme, or Pathway, is health services. MMSD argues that the model will keep students engaged in their learning and allow them to graduate "college, career and community ready."
Across MMSD, over 500 eighth graders applied to be a part of the health services Pathway when they enter high school in the 2017-2018 school year. Each high school has a cohort ranging in size from 112 to 130 students. Demand exceeded the amount of spaces available for Pathways at East and La Follette, where there are waitlists for students. Two-thirds of the Pathways cohort identify as students of color, and 58 percent qualify for free or reduced lunch. Students who are already in high school are not affected by the Pathways implementation.
Parents who attended Monday's School Board meeting expressed both concerns and excitement over Pathways.
Erik Schoff, parent of a sixth grader at Hamilton Middle and a junior at Madison West High schools, argued that the district is shifting the entire high school experience to benefit a small number of students. He cited West's graduation rate as a barometer of the school's success in its current state. Ninety-one percent of West High School students graduated in four years in during the 2015-2016 school year.
"Rather than trying to unify the district under the umbrella of Pathways, one might make the argument that you ought to look at the West curriculum and figure out how to make other schools more like West," he said.
Dana Scheckel, parent of an eighth grader at Hamilton and a junior at West, said her middle school daughter decided to join the Pathway at West next year when she enrolls.
"I want to express my support for the program and I want to make sure it isn't entirely derailed before we give it an honest try," she said.
Another parent, Heather Sorensen, who has a sixth grader at Hamilton and a junior at West, wondered if the scope and sequence of Pathways courses will leave room for rigorous classes and electives for college-bound students, like four years of foreign language.
"When I look at the course of study, I see a very clear way that a student can get a medical assistant certification or maybe enter a vocational training program at (Madison College) around biotech," Sorensen said. "What is harder for me to see is how a student who wants to apply to a school like UW-Madison can meet their (college-bound) requirements in a way that isn't burdensome to them."
Although the theme for the second Pathway has not been developed, Madison School Board vice president Mary Burke said MMSD should consider a liberal arts path to provide an option for parents who believe the current course of study works for their children.
"Having a liberal arts option not only reduces the risk, it gives those who have real concerns of that unknown and of this change the ability to continue in a way, and in a school, that they are happy with," Burke said. "I think it is important, and I imagine that we can accommodate that."
The Pathways implementation has been plagued by criticism since the district announced the plan late last school year. Superintendent Jennifer Cheatham said MMSD increased communication efforts to ensure the community is informed and can provide feedback about future Pathways plans.
"The board gave us a charge at our last meeting to make sure we listen to what the community was telling us and listen deeply and incorporate what we were hearing into our future plans," Cheatham said. "I hope that tonight you will see that we've taken that charge very seriously. We've incorporated what we've heard and we hope that we will provide some evidence that we will continue to function in that way."
Communication strategies include school-based teams, made up of teachers, students and parents, who will share updates, gather feedback and assist the district in charting the course for Pathways. The district also plans to introduce extended parent-teacher conferences for all ninth graders in the Pathway at Memorial, West and La Follette, and the entire ninth grade class at East. The new conference model will be 25 minutes and led by students.
Fralin said the goal of the new conference structure is to enable students to critically reflect on their performance and allow them to collaborate with teachers and their parents to formulate a plan for success.