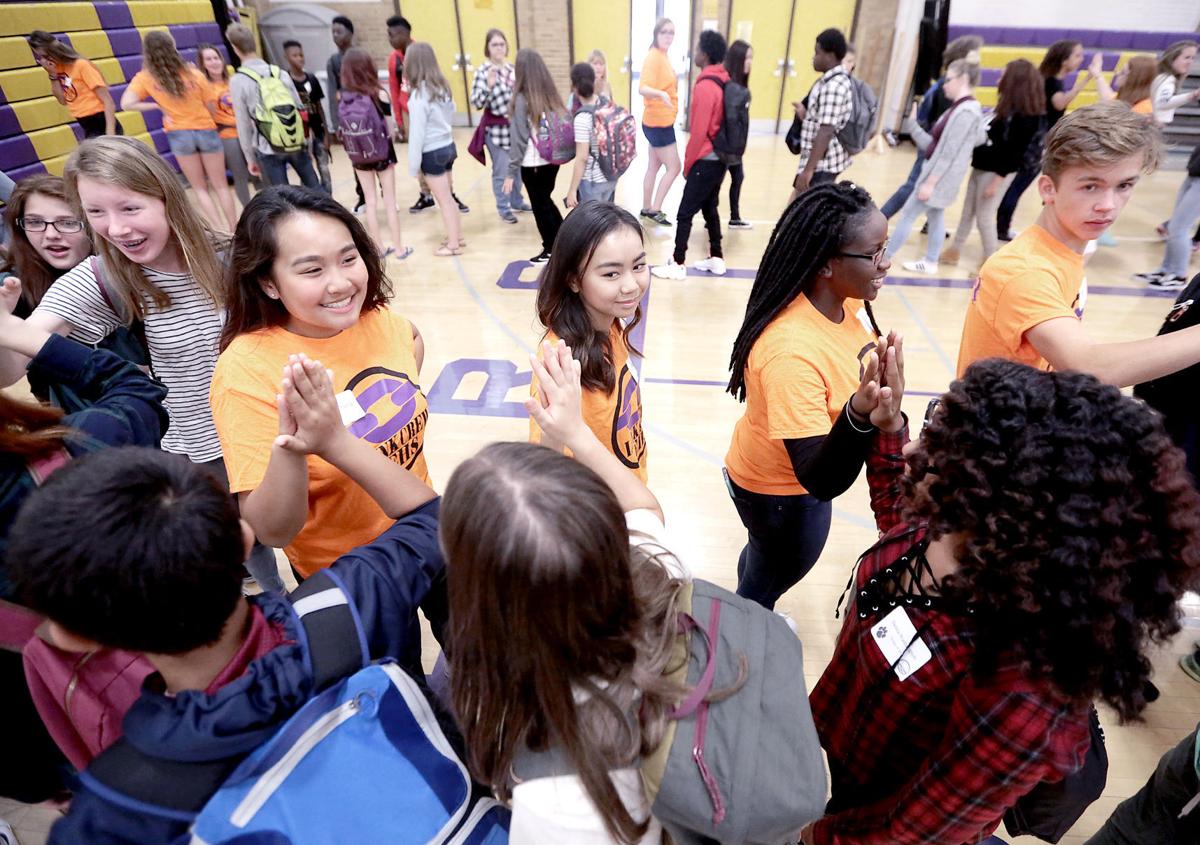 A partnership between the Madison Metropolitan School District and Madison College seeks to increase the number of girls and students of color who pursue careers in science, technology, engineering and math.
The Early College S.T.E.M. Academy is set to start next fall. The initial pilot will recruit a total of 25 juniors and seniors from Madison East and La Follette high schools.
The program will expand to up to 200 students across MMSD and find its home at the new MATC south campus by the 2019-2020 school year. The program will be free for MMSD students.
Students accepted into the program for the 2018-2019 school year will take classes at MATC's Truax campus. Although the program targets girls and students of color, all MMSD students are eligible to apply.
Participating students will earn college credit and have the opportunity to receive their associate's degree by the end of their senior year. MMSD will start recruiting for the academy this fall. The district said it would release applications for the academy this fall, with a December deadline. MMSD will interview students in January and inform students of their admission status in February 2018.
At Monday's Madison School Board meeting, some board members feared that the current admission requirements — a minimum 2.5 GPA, 90 percent attendance rate and meeting all course requirements in ninth and 10th grade — would turn away many of the students the program aims to serve.
"What happens if you have a student who is brilliant in S.T.E.M. but happens to be homeless or caring for a sick relative and does not have a 90 percent attendance rate?" board member Nicki Vander Meulen said. "I don't want to necessarily leave them out solely based on that."
Said Madison School Board vice president Anna Moffitt: "Our district continues to create programs that are meeting the needs of our middle and above students, and we are really not designing stuff for students who are at risk.
"By putting in a 2.5 GPA and 90 percent attendance, you're effectively taking out a massive group of our students who will not meet that eligibility. When you put on top of that an application and interview process, you are adding barriers for students who already face tremendous barriers."
In an interview with the Cap Times on Tuesday, Superintendent Jennifer Cheatham said MMSD would consider the board's feedback when finalizing application criteria.
"The goal of this partnership is to ensure that more females and youth of color are on a path to enter into more S.T.E.M. opportunities," she said. "We are early in the process of defining that set of (admissions) criteria.... We are going to take that feedback and refine them with an eye toward making sure that we are serving (girls, students of color and first generation college students)."
Madison College is one of MMSD's anchor partners for Personalized Pathways, the district's new approach to the high school experience that began with its first cohorts of freshmen students last week. One of the goals of Personalized Pathways is to assist students in developing a clear path to college or a career after graduation. Although the upcoming academy includes a science focus, like the inaugural health sciences pathway, it is not a part of the Personalized Pathways initiative.
"This work, while certainly related to all of our thinking and exploration around college and career readiness, is a separate partnership," Cheatham said. "It certainly enhances the work around Pathways across our four comprehensive high schools. (The academy) is crafted and planned based on the many lessons we've learned about what school districts and communities are doing across the country."
Madison College executive vice president and chief student services officer Keith Cornille said the academy is another opportunity for MMSD and MATC to think creatively about post-secondary options for Madison's students.
"The college is really excited to have this relationship with Madison Metropolitan School District where we are reimagining junior and senior year for students," he said.