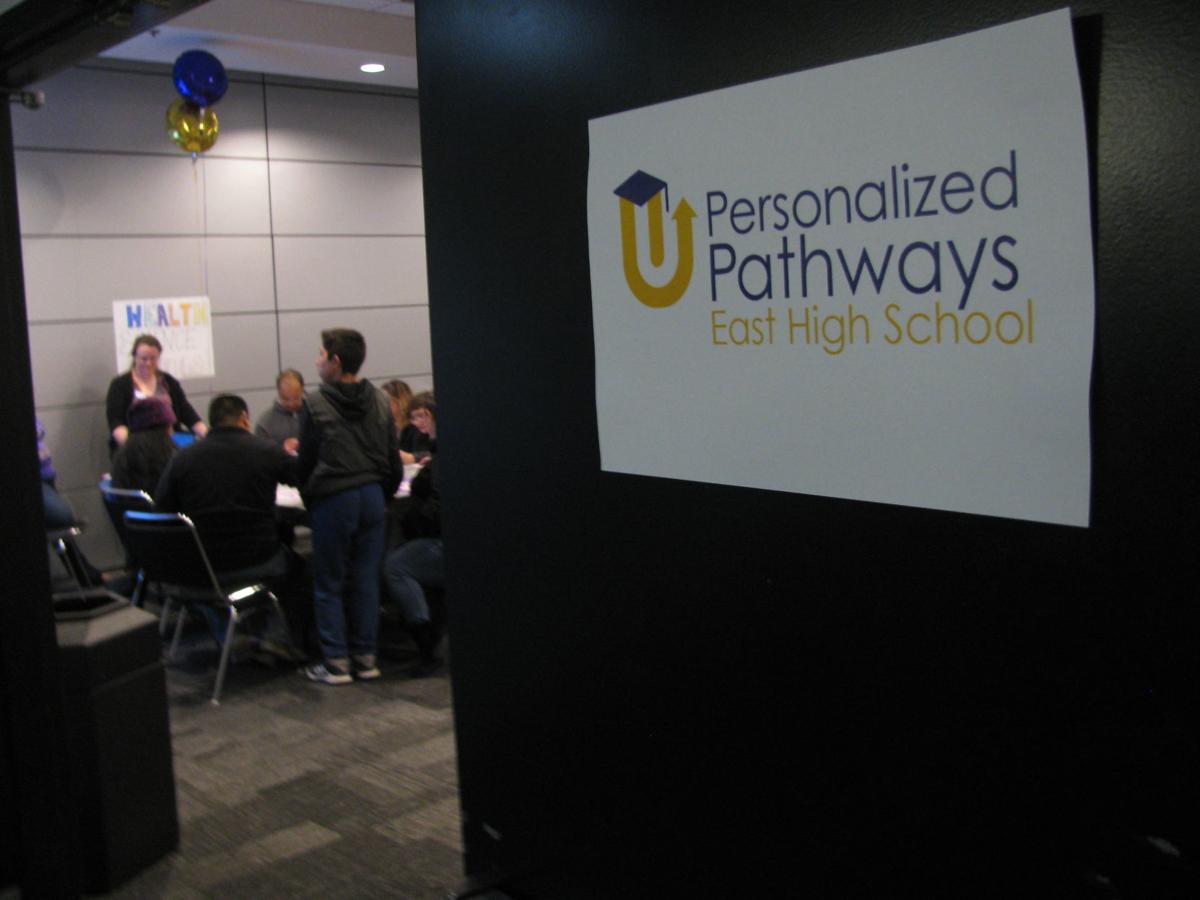 Madison School Board members want more clarity on the future and performance so far of the district's Personalized Pathways program as staff plan for its expansion.
Central office and high school-based staff presented to the board Monday night about a recent visit to the Long Beach Unified School District, which has had a Pathways-like program for 12 years. They also shared data recently made public on student performance in the Pathways program here.
"It is important for our continued growth in Pathways to have opportunities to see from other districts," said director of Pathways and Career and Technical Education Jen Wegner.
By the 2024-25 school year, the district plans to have every student at Memorial, East and La Follette high schools enrolled in a Pathways program. Currently, each of those schools has a strand in technology and health services, and will add at least one more before then.
West High School suspended its expansion of the program after two years partly because of poor results in attendance and grade point average — two areas that were anticipated to improve through the program. The timeline presented Monday night would have West get back to Pathways planning in 2021-22.
Pathways students and staff are organized into small cohorts with cross-discipline topical focuses, like reading a book with themes about alcohol culture in English and doing a community-based research project on the same topic in social studies. That allows teachers, social workers and counselors to work with a more consistent group — though staff members stressed Monday that it is not lowering the student caseloads for those staffers, but instead allowing them to work with fewer co-workers and therefore improve communication.
"Right now the conversations aren't around additive (staff)," executive director of Pathways and Secondary Programs Cindy Green said. "We've been really thinking differently about how we organize adults in our buildings to better serve students."
If every student were required to take a Pathway, Green said they wouldn't expect it to necessarily lead to a career path, but instead help them focus their learning.
"It's about the learning experience students have and we want students to be able to have connections across and tied to a theme," she said.
As staff considers what strands to add, School Board president Gloria Reyes suggested an education Pathway — potentially a way to work toward the district's staff demographics better matching its students — or the trades.
"I would like to know from the teachers and a staff perspective about how we move forward, what's working, what's not," Reyes said. "I just really think we need to get our kids prepared for the trades. There's a huge need, and it pays really, really well."
One potential area for expansion would be in partnership with the high schools' Dual Language Immersion programs, Green said, though they are in the "beginning stages" of conversations without any specifics on what that would look like.
Board member Ali Muldrow, who went to Long Beach with district staff, cautioned that Pathways has not been a fix for the achievement gap there, a district that also has less money per student and larger class sizes. Board member Ananda Mirilli, who also went on the trip, said any "universal practices" program like Pathways that is open to all students is unlikely to close that gap, but that doesn't mean they aren't valuable.
"I do think that it's OK for us as a district to move on strategies that are good for everyone," Mirilli said.
The data in the report, initially completed in September and made public in November, compared Pathways students with non-Pathways students, rather than demographically similar non-Pathways students, which board member Cris Carusi said left her unsure of "what's actually going on" with the program. Green said they completed a full evaluation after the first year of Pathways, and saw this as "just providing an update," though she said they would provide some more information based on a data request.
Carusi also said the messaging around Pathways is "unclear."
"This is an area where MMSD could do a lot better," she said, comparing it to Long Beach. "I hear mixed messages a lot about what we're really trying to accomplish with Pathways."
Long Beach is also a challenging district to compare to, board member Kate Toews cautioned, unless there are changes made here earlier than high school. Toews was born there, and said differentiation into paths begins in kindergarten.
"There's a huge amount of choice starting in kindergarten for families and kids about what the right thing is for them," she said. "I think it's important to think about that here."
Share your opinion on this topic by sending a letter to the editor to tctvoice@madison.com. Include your full name, hometown and phone number. Your name and town will be published. The phone number is for verification purposes only. Please keep your letter to 250 words or less.