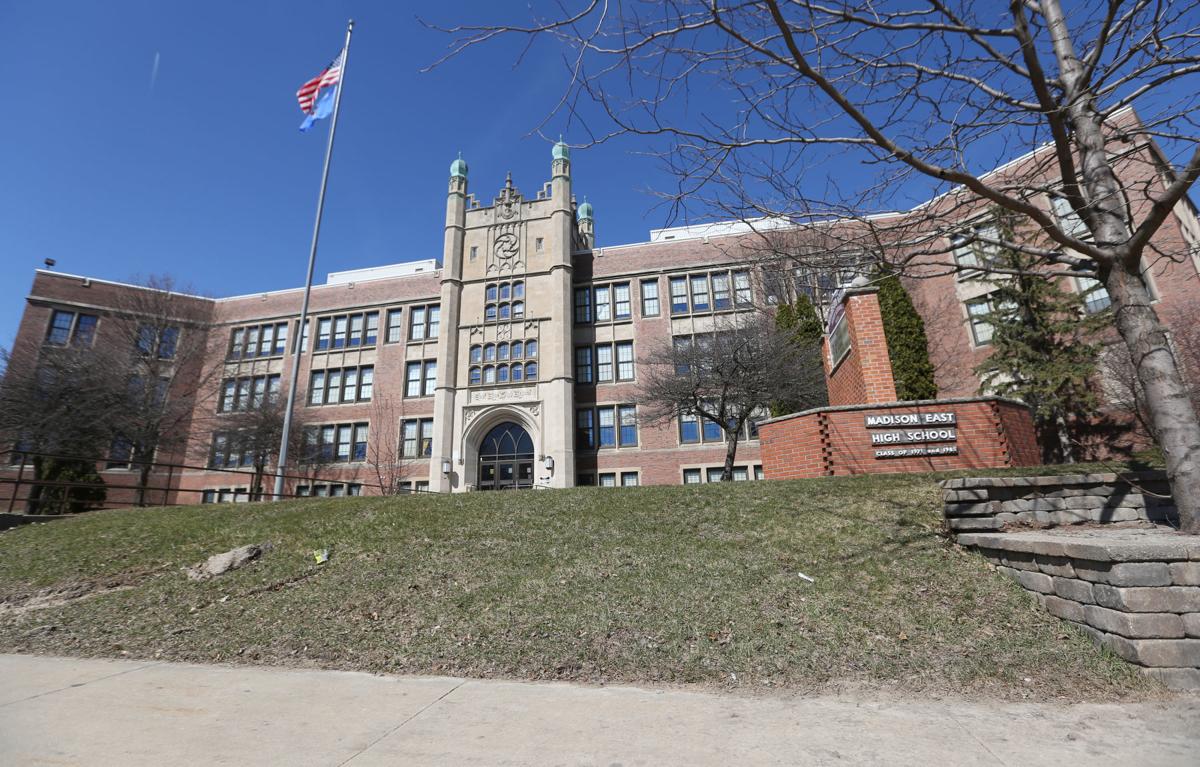 Madison's four conventional high schools have an average age of about 75 years old. Unlike fine wine, however, the buildings haven't necessarily gotten better with age.
A report presented to the Madison School Board on Monday detailed the facility needs at East, West, La Follette and Memorial high schools, which ranged from labs in poor condition, worn down athletic spaces and maintenance costs that have piled up over the years.
"We are borderline negligent if we forget about (maintaining facilities)," said Chad Wiese, the Madison Metropolitan School District's director of building services. "Neglecting those capital needs can lead to higher costs in the future. In my opinion, we are already starting to see some of that. We are fixing things that probably should have been replaced, in some cases, decades ago."
Two private firms evaluated the conditions of the high school facilities in 2017 and gave letter grades. La Follette, West and Memorial each received a "C" grade, while East got a "D" grade.
Though nearly all members noted the need for providing proper funding to make necessary upgrades and address deferred maintenance costs, the price tag for the next long-term facilities plan is still unknown.
Monday's presentation to the School Board included three possible plans that address various levels of need in the high schools, whose costs ranged from $120 million to $280 million. MMSD wants the School Board to authorize a referendum for November 2020 to secure funding for the projects.
In 2015, Madison voters authorized a $41 million school facility improvement plan that addressed needs in 16 schools across the district.
"I think our schools need (upgrades), but at the same point, I don't want to force someone out of their home, which I've seen happen to some friends in Middleton because they can't afford the referendum," School Board member Nicki Vander Meulen said.
Voters in the Middleton-Cross Plains School District approved a referendum last November authorizing $138.9 million for an expansion to its high school and a new intermediate school. Since 2013, eight referendums have been voted on and approved in school districts around Dane County, not including Madison.
"We haven't made a major capital investment in 50 years," said School Board member Kate Toews. "Our kids deserve fantastic educational spaces and certainly our families see new buildings going up around them."
Also of concern to district officials is finding permanent spaces for some alternative programs and Nuestro Mundo Community School. The public comment period at Monday's meeting included several people calling on the district to find a permanent space for the school, which is currently renting the building it is in.
Mike Barry, the former assistant superintendent for business services who helped shepherd the district's 2015 referendum process, told the School Board the district also plans to identify ways to create more equitable district boundaries and have more neighborhood school sites, including in the Allied Drive and Badger Rock areas.
The district plans to present an initial range of options to the School Board in May prior to starting a public engagement process over the summer. The School Board would need to authorize a referendum by May 2020 if it wanted to get the project on the November ballot. 
Be the first to know
Get local news delivered to your inbox!