When Stephanie Salgado first moved to the United States, she was fascinated by the concept of water fountains that had clean drinking water.
"I thought, 'That's not how you drink water. You have to buy it,'" said Salgado, a senior at Madison Memorial High School, of her first few weeks in the U.S. in 2015. In Salgado's native country, Honduras, water was privatized.
Salgado is one of 14 immigrant students at Memorial who are talking about their journeys and adjustment to a new life through video narratives and in a new book.
Their stories are part of a series of books published by students with the help of Green Card Voices, a Minneapolis nonprofit organization devoted to showing the human side of immigration. Last school year, students at Memorial all read the book, "Green Card Youth Voices: Immigration Stories from a Minneapolis High School."
Inspired by seeing kids who look like them share their experiences, the Memorial students told their stories during several recording sessions on Monday and Tuesday at the high school. Memorial is partnering with Milwaukee's Pulaski High School and the nonprofit College Possible Milwaukee to publish a book.
"We thought it was really important to create a platform so immigrants themselves could share their own stories with their own voice, and not have other people tell them," said Tea Rozman-Clark, the executive director and co-founder of Green Card Voices.
Adding a human element to the immigration discussion in the U.S. has become more important than ever, according to Rozman-Clark, who immigrated from Slovenia at age 20 to attend the University of Wisconsin-Eau Claire.
"Even when we formed the organization in 2013, we had concerns about backlash against immigrants," Rozman-Clark said. "These stories provide a mirror and window: a mirror for other immigrant students to see themselves in books and hear authentic stories that they haven't seen a lot that have immigrants represented in them, and also a window for other people to understand who immigrants are and hear from them in the first person."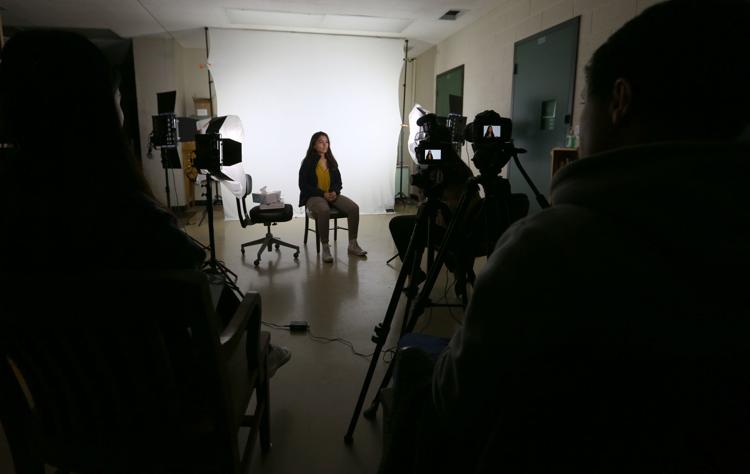 Green Card Voices has recorded the stories of more than 350 immigrants from over 120 countries, according to Rozman-Clark. With the addition of the book published by Madison and Milwaukee high school students, 172 people will have been youth authors for a book in the Green Card Youth Voices series.
Last year, students from Fargo, North Dakota, Minneapolis and Saint Paul who worked on the series met at a summit in the Twin Cities to network and meet with business and nonprofit leaders who are also immigrants.
Rozman-Clark said Green Card Voices hopes to expand the series to more cities across the country. She said the group is already in talks with a high school in Sioux Falls, South Dakota, and are also in the process of bringing the book series to Honolulu, Hawaii, and Anchorage, Alaska.
Green Card Voices also published a series of essays written by immigrant entrepreneurs in Minnesota, another project it would like to grow.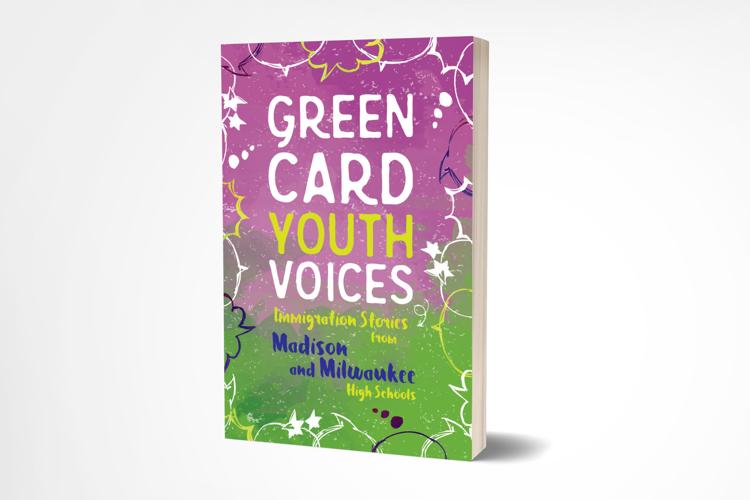 Students at Memorial got a chance to reflect on their immigration experiences for about a month prior to the recordings this week. They then will work with teachers to turn their stories into personalized essays that eventually make it into the books, whose proceeds go entirely toward funding the next set of books.
Getting a chance to talk about her own experiences was empowering, Salgado said.
"I thought it was an amazing opportunity to tell kids that there are people like you, and that we should empower our fellow people of color," Salgado said.
Salgado has been extremely busy as a student since arriving in Madison. She's been involved in a slew of sports including soccer, basketball and cross country, as well as leading AVID Student Council and Scholars of Color, a club for students of color who are taking Advanced Placement or honors classes.
Salgado has applied to seven colleges, and is still waiting to hear back from two of her top choices. During her recording session, she explained how she wants to pursue a degree in environmental science at the University of Wisconsin-Madison and eventually go to law school to work on environmental policy issues.
"I want to pursue a career in environmental science because I want to change the world because through that, I'm not only contributing to the U.S. environment but that of Honduras as well," Salgado said. "There's issues related to consumption, affluence and resources that I want to work. I really want to start talking to businesses and ask them, 'What's your plan, your long-term plan to deal with this?'"
Salgado said getting to this point in just a few years has been filled with ups and downs.
"Even though I may sound like a well-rounded student, it was very detrimental to my mental health," she said.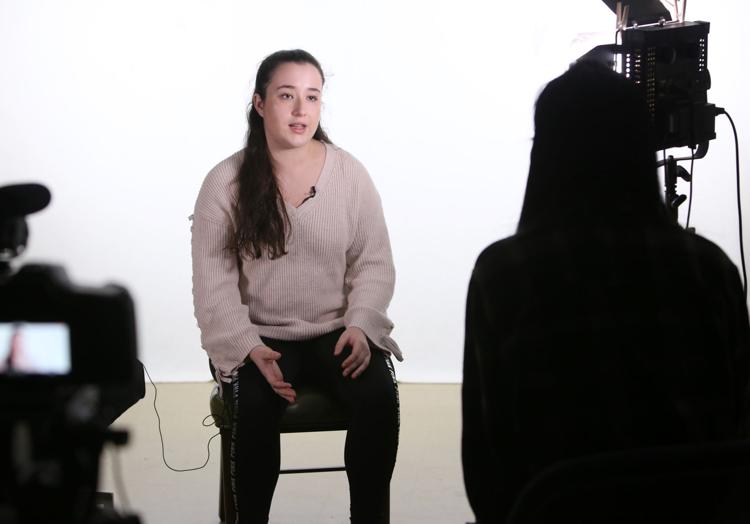 Trying to fit in was a challenge for Ana Fernandez, a senior at Memorial who emigrated from Mexico several years ago with her family.
"I had to realize that school in America was different from what it looks like in the movies," Fernandez said. "On the first day I was crying at lunch because I was alone and couldn't find anyone to sit with me. You really have to go out of your way to look for people to be your friend." 
Salgado was often the only person who looked like her in her AP world history course.
Salgado said she had a teacher tell her that they didn't think she would pass the AP test, which would require her to write a strong essay in English in just 45 minutes.
"It was so intimidating. I thought I was not ready and did not belong," Salgado.
She later earned a 3, which is a passing score on the AP exam.
Salgado has goals now that go beyond just school and a career.
"I wanted to be a model. Not in the sense of shopping or clothes, but a model for young girls to realize that even though your parents or others might not tell you to challenge yourself or that you can't get into college, that you should do it anyways and go for it," Salgado said.
For Fernandez, who has always enjoyed studying languages, adding more to her list is next.
"I want to go to Italy next year and learn Italian and go to college," said Fernandez, who is the director of Memorial's mindfulness club. "I want to come back to Madison to visit my friends and be able to continue to show people the things about Mexico that I love."
Of the Madison and Milwaukee students who recorded their stories this month, five continents and 22 countries were represented. Rozman-Clark said that the Green Card Youth Voices, though a curated process, is meant to help flip the script on what many people might think about immigrants.
"We're all very different, have different backgrounds, reasons for immigrating, classes, childhoods and interests," Rozman-Clark said. "Someone reading all the pages in these books, the uniquely told stories, is going to have their mind blown because they'll realize everything they've heard about immigration is going to be flipped."
Be the first to know
Get local news delivered to your inbox!