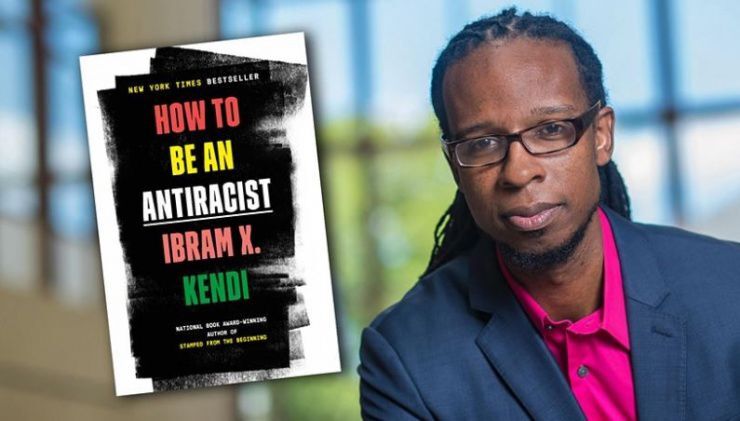 Readers at Madison College and across the city are eagerly preparing for a presentation by Ibram Kendi on his book "How to Be an Antiracist," which the college will host Nov. 4 in collaboration with the annual Wisconsin Book Festival.
About 30 book clubs at the college have been holding weekly discussions of the best-selling book, said Jimmy Cheffen, assistant to the vice president of the college's Office of Equity, Inclusion and Community Engagement. Cheffen said the book was a particularly timely choice after the school's board of trustees approved a resolution in July denouncing systemic racism and recommitting to support students of color.
"Equity and inclusion has always been a priority," Cheffen said. "The book is just a part of all of it. People think they read the book and go out and save the world — we know that's not the case. Our goal is just that we want people to start talking about it and their experience."
About 2,700 people have already registered for the event, which will be held virtually. Lucía Nuñez, vice president of Equity, Inclusion and Community Engagement, said in a news release Oct. 2 that the event will "address disparities that hurt our students and community so we can move beyond awareness to actions that eradicate inequities."
Cheffen said the first step in finding the right book and speaker for the event was figuring out who can help develop Madison College's goals for equity and inclusion. He said Kendi, a leading speaker on anti-racism, was a "great choice" to develop a long-time commitment to these issues.
Ro Enciso, a student support advisor who has been co-facilitating the book clubs, said the discussions have helped him process the book, which he called a more challenging read than some past years' choices. He said it has been an opportunity for both him and the students to "learn together" about difficult subjects.
"I appreciate Dr. Kendi's not only historical perspective on what has happened regarding race ... in our country, but also that personal story aspect to it," Enciso said. "A lot of times the stories are where a lot of students see themselves."
The event will take place one day after the Nov. 3 presidential election, which Cheffen said was initially an accidental choice but one that "worked out perfectly," adding an extra layer of thoughtfulness to the conversation. Brianna Stapleton Welch, a student program advisor and the book club's other co-facilitator, added that this year offers an apt opportunity to discuss Kendi's book, which details how his views on race have evolved throughout adulthood.
"That's been really interesting to me because, for me and some of the students in the book club, this is one of our times to evolve," Stapleton Welch said. "I appreciate that Kendi reminds us that it doesn't matter how old you are or where you are in your life experience, that there's room to change that perspective and incorporate more information."